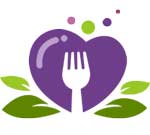 Welcome To Penny's Recipes!
Thank you so much for subscribing to this website. I hope you will enjoy the recipes, recommendations and tips.
A 7 day Meal Plan will be on its way to your inbox.
Recommendations For The Festive Season!

As we head towards the festive season – Penny's Recipes will help make preparations a little easier – and fun! After all – Penny's Recipes is all about easy cooking!
Looking For Gifts For Cooks And Foodies?

This guide will help you with your shopping! Many gifts are under £10 and they are all both beautiful and practical – just as a present should be!
Festive Recipes – A selection
It's time to make mincemeat puddings and cakes. Here are a few recipes to get you started!
Click Here For More Christmas Recipes