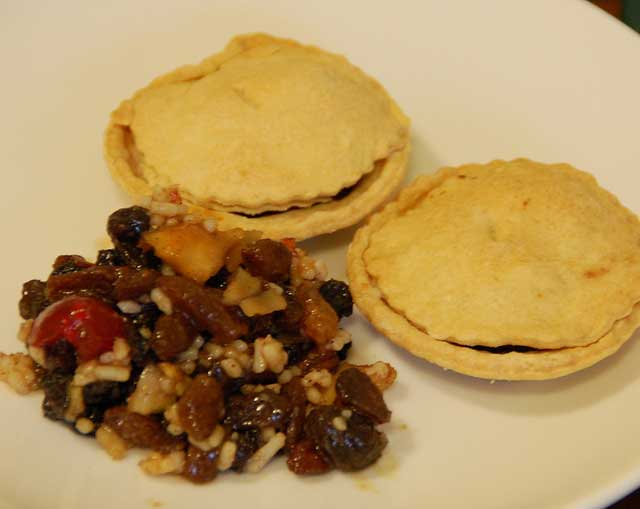 Prepare For Christmas – Mincemeat Recipe
This mincemeat recipe is perfect for When Christmas is around the corner and the shops are awash with Christmas things and it is time to put our Christmas baking hats on! My aim for Christmas, is always to have tasty and enjoyable food without huge or unnecessary expense- and without being a slave to the kitchen. To this end delightful recipes, ideas and tips and tricks are very welcome – please do share. This mincemeat recipe is easy and low cost.
Mincemeat is so easy to make, you may wonder (like me) why you never made it before! It's 10 times tastier than shop bought, and no more expensive
Mincemeat Recipe – So Easy To Make!
Well who knew that mincemeat is so easy to make?? Well obviously lots of people do know this, but I wasn't one of them.Really until a couple of Christmases ago it was not something I had seriously considered making. I had assumed it would be difficult and time-consuming. I usually make my own mince pies – but with bought mince meat. And if you wish to do that – please feel free – and jump straight to the Mince Pies Recipe.
But if you like me, have an inkling that home made mince meat is going to taste just so many times better than anything you buy, well give it a try. It really only takes minutes of effort! Yes that is right -just minutes! And it works out cheaper than the jars of luxury mincemeat – which are the only bought mincemeat that could seriously compete with it
Two Methods For Mincemeat – Both Quick And Easy
I read around the internet and there are two basic methods to make the mincemeat. There is method 1- which is to put all the ingredients together in a large bowl, leave for 24 hours, stirring occasionally and then put into sterilised jars or method 2 (which is recommended by Delia Smith) when you do method 1 but in addition you bake at a low heat in the oven for 2-3 hours so that the fat from the suet covers the fruit and helps to make it keep for much longer – at least 12 months. If you just do method 1, there is a risk that the contents will start to ferment in a couple of months.
So if your mincemeat is for immediate use Method 1 is sufficient – if you would like it to keep – or give it as a gift – Method 2 is better. I did mine half and half to see the difference. I use vegetarian suet so that everyone can eat my mince pies. Vegetarian suet is actually lower in fat too.
Low Cost Luxury Mincemeat
Is home made mincemeat cheaper than bought? Well to some extent this depends on whether you buy at the basic end of the market or the luxury end of the market. The ingredients cost just under £10 and makes about 6lb so that is about £1.66 per jar, which is around the cost of a standard jar in the supermarket. But the home made tastes 10 times better. And you can use the ingredients you like. For example, most mincemeat recipes have candied peel in, which I don't especially like. I replaced the candied peel with glace cherries.
You can vary the fruit proportions – and use whisky instead of brandy, if you prefer it – or use orange or apple juice if you don't want the alcohol.
I personally marginally prefer the flavour of the Method 1 mincemeat – it is a bit more juicy. But the difference really is very marginal so I would go with whether you intend to keep the mincemeat beyond Christmas, or give it out as presents.
You will need 6 sterilised jars. These can be jam jars you have saved. I use these lovely 500g kilner jars. Great for mincemeat and then keep them for you chutneys and jams!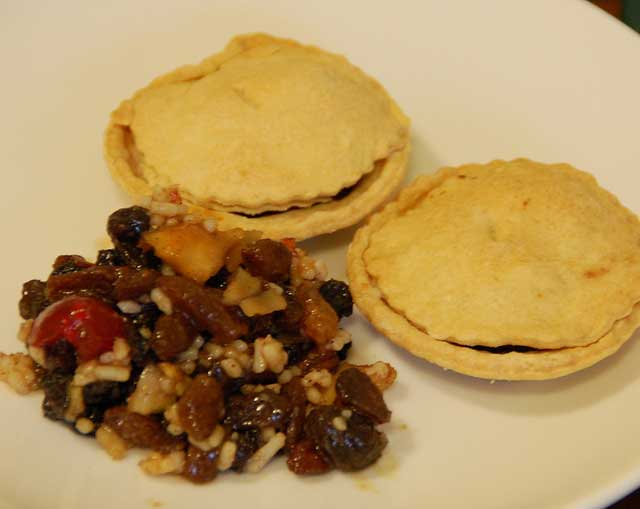 Mincemeat Recipe
Ingredients
2

medium

apples

peeled and chopped

200

g

vegetarian suet

350

g

raisins

225

g

sultanas

225

g

currants

110

g

glace cherries

chopped

250

g

light muscavado sugar

2

lemons rind grated and juiced

50

g

flaked almonds

4

teaspoons

ground mixed spice

1

teaspoon

ground cinnamon

1/2

teaspoon

nutmeg

6

tablespoons

brandy
Instructions
Place all the ingredients in a large bowl

Stir well, cover and leave for 12 hours

Put into sterilised jars and seal

The mincemeat improves with age, but can be used straight away
Mincemeat Method 2
Place the mincemeat in an oven proof dish

Cover with foil and place in a preheated oven at 120 degrees C

Cook for 3 hours

Allow to cool

Stir in the brandy

Place in sterilised jars