Carrot And Leek Soup
Carrots and leeks are in season most of the year round and are fabulous ingredients to make a light soup from with lots of flavour and nourishment.
Easy to make tasty, warming colourful seasonal soup – full of vitamins and low cost too!
Make a large batch and freeze or keep it in the fridge for 3-4 days. Soup is good for lunch. If you are out and about, heat some up and put it in your thermos flask – ready nourishment on the go!
Leeks
Leeks are in season throughout the winter months and are every versatile to be used in many recipes. When preparing leeks they do need a good wash as soil sometimes gets trapped between the layers. You can wash them by scoring down lengthways to the middle an then washing under a running tap between the layers.
This video is useful for how to wash and prepare leeks
Soup
Soup is hard to beat for a lunch any time of the year. It warms you up from the inside and has so many nutrients. It can use up any excess or tired vegetable too.
I love that when you cook your vegetables for soup you are not throwing away any cooking water with vitamins line you do when you boil or even steam vegetables to eat. Soup captures every last ounce of nourishment.
It makes a good starter to any two or three course dinner – and it can easily be made in advance and reheated so if you are having friends round – so it is one less thing to prepare on the day.
Carrot and Leek Soup
This soup takes less than 30 minutes to cook and the preparation time is just 5 minutes to chop the vegetables and fry the onion.
It is very low cost two and certainly costs less than the premium type soups you can buy from the supermarket in the fridges.
Carrot and Leek Soup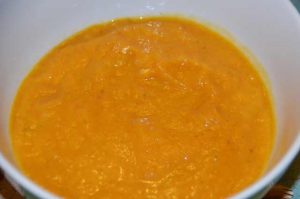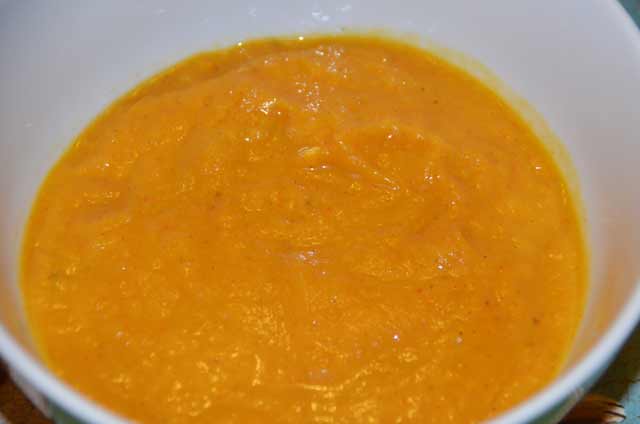 Ingredients
1 tablespoon

sunflower oil

1 onion

peeled and chopped

2 cloves

garlic, peeled and chopped

3

carrots (350g approx) peeled and chopped

3 small or 2 large

leeks (300g approx) sliced

2 sticks

celery

1 teaspoon

mixed herbs

1 teaspoon

paprika

1 litre

vegetable stock

1 small

sweet potato, peeled and chopped

1 small

white potato, peeled and chopped
Cooking Directions
In a large heavy bottomed saucepan, heat the oil
Add the onion and cook for a few inutes until soft
Add the leeks and cook for a few minutes
Add the garlic
Add the carrots, sweet potato and potato
Stir and cook for a few minutes until starting to soften
Pour in the stock and add the herbs and paprika
Stir, bring to the boil and simmer for about 30 minutes until all the vegetables are soft
Place in a food processor and blend until smooth
Return to the pan and reheat
Adjust seasoning with salt and pepper
Serve with some good crusty bread