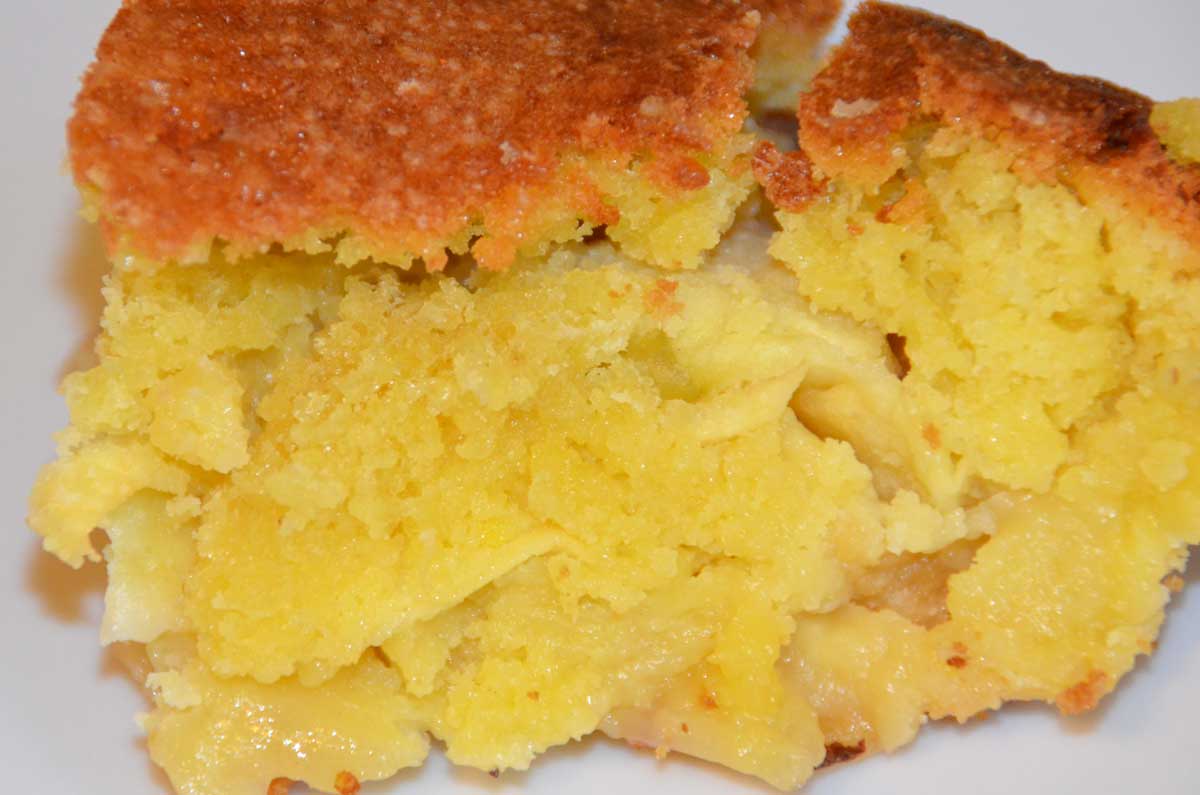 Eves Pudding From Delicious Apples
When apples are plentiful, I think about more recipes to cook with apples. Apple Crumble is still one of my favourite puddings and Stewed Apples is great when you want to keep the calories low. I have enough Apple Chutney to keep me going through the winter, even after I have given some away as Christmas presents.
There are so many ways to use up the glut of apples that are simple and delicious – but Eve's Pudding must be one of the best!
I had just cooked large quantities of Apple and Parsnip Soup as some friends came for lunch.
I asked my friend who kindly donated the apples to me, what her favourite apple recipes were and she said that sometimes she cooks Eve's pudding. Of course! How could I have forgotten? Not only was it one of my favourite school dinner puddings, my Mother used to make it too! It is such an easy pudding to put together too!
The Classic Apple Pudding
I looked around at a few recipes and as usual some are much more fussy and complicated than others. In my opinion, Eve's Pudding really is a recipe to keep as simple as possible. It is just slices of apples underneath, and a sponge mixture on the top. Some recipes recommend stewing the apples to a pulp before putting the sponge recipes on top, but personally I like it when the apples have a little bite to them, so like with Apple Crumble, I would put the apples in raw and cook them with the sponge.
The Name Eve's Pudding
The name of course comes from the story of Adam and Eve, when Eve tempted Adam with the apple. It could just as easily be called Apple Sponge Pudding! It can be served with custard, cream or ice cream – or my childhood favourite – evaporated milk!
When making this, I recommend you make the sponge mixture first and slice up the apples second, so they have less time in the open when they could start to go brown. The sponge topping is simply a Victoria Sponge basic recipe. I made the pudding in a pyrex dish
You will need about 500g of apples, but you can add more, if you have more apples. It depends on the proportion of apples to sponge you would like. If you are short on apples, add some sultanas and / or another fruit such as blackberries or pears. You can add cinnamon and / or mixed spice to the apples but somehow I prefer this pudding with just its own flavours
As with all sponge puddings, serve with custard, cream, ice cream, evaporated milk or yoghurt.
More Apple Dessert Recipes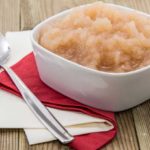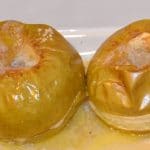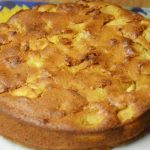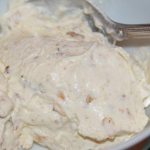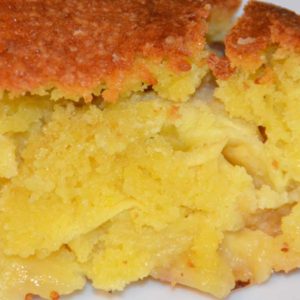 Eve's Pudding Recipe
Delightfully easy to make apple sponge pudding.
Equipment
Large ceramic or pyrex dish
Ingredients
125

g

butter

125

g

sugar

2

eggs

125

g

self-raising flour

500

g

apples

50

g

sugar

or to taste and according to sweetness of apples
Instructions
Preheat the oven to 180 degrees C

In a large bowl, cream the butter and sugar together until it is light and fluffy

Add the eggs and flour and mix together thoroughly

Grease the baking dish you are using with a little margarine

Peel and slice the apples

Arrange the apples in the bottom of the baking dish

Sprinkle with sugar

Spoon the sponge mixture over the top of the apples

Bake in the oven until for 40 minutes or until the sponge is set and golden brown on top