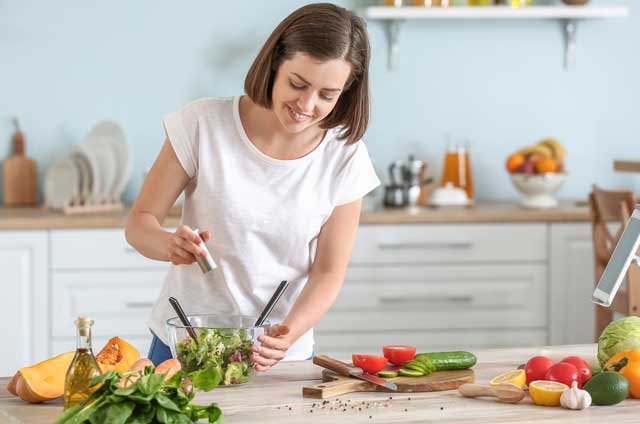 Cooking For Meat-Eaters And Vegetarians
For several years when my children were at home I cooked for both vegetarians (my daughter and husband) and a meat eater (my son). I would consider myself a 'flexitarian' in today's parlance. I like a lot of vegetarian food but still eat some meat. And I think there are many households out there with the same issue. So I hope this guide to making some meals that have the same base, is helpful.
Obviously the meat eaters can have vegetarian food (although they may object!) – but not the other way around. So some vegetarian meals each week are essential. On days when you cook meat – it makes life so much easier if you can have the same basis of the meal and just change the main ingredient. So here are some ideas for you to adapt your recipes so you basically cook one meal but satisfy everybody!
Sausages
Sausages are an obvious contender for a flexible meal. Vegetarian sausages are readily available in all supermarkets. If you simply have sausage and mash with maybe some fried onions you can cook both meat sausages and vegetarian sausages in the oven in separate containers. And perhaps use vegetarian gravy if you are using it. (Many meat flavoured gravy granules are suitable for vegetarians – just check the packaging).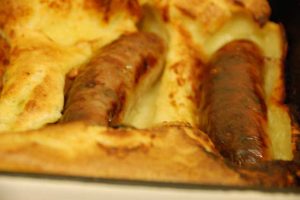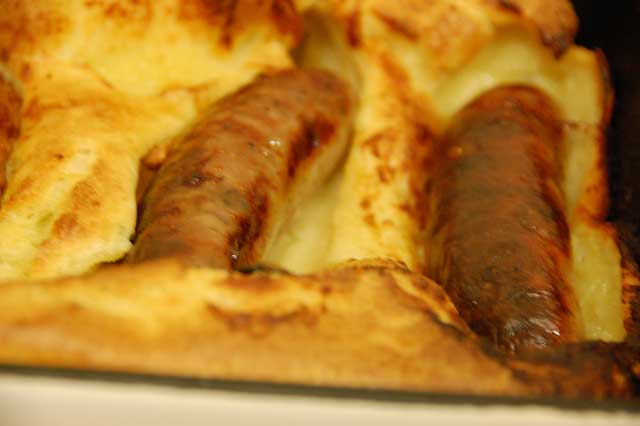 Toad in the hole is easy to adapt by using two different baking dishes and placing vegetarian sausages on one and meat sausages in the other. Then otherwise the recipe is the same.
Sausage with Leeks is easily adapted by using two smaller casserole dishes. Cook the leeks and onions on the hob and then divide between the two casseroles. You will need to add a little more stock and may be an extra leek.
Mince Recipes
Most mince recipes can be made into a vegetarian meal by using quorn or soya mince – or if you are not keen on those, use lentils. You can use tinned green lentils instead of mince in any mince recipe. Use two tins of lentils for four people.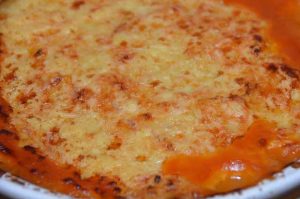 This Vegetarian Shepherd Pie Recipe uses red split lentils. You can make it alongside the meat Shepherds Pie using otherwise all the same ingredients.
In a similar way this Vegetarian Spaghetti Bolognese Recipe can be made with mince instead of lentils. So you would just have two pans on the go with otherwise the same ingredients
Stuffed Peppers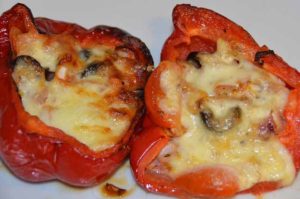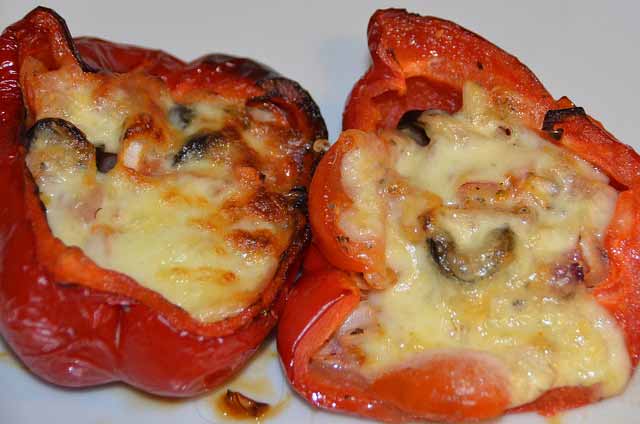 There are many ways to stuff a pepper and benefit from that wonderful sweet flavour of a roasted pepper. You can simply choose to roast your peppers and then make up different fillings for the Stuffed Pepper Recipe list.
To make life easy – Take Stuffed peppers with Cheese and then add some Chorizo to the recipe. Or any left over cooked meat. Then serve with plenty of green salad.
Casserole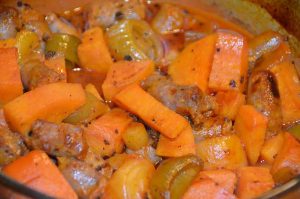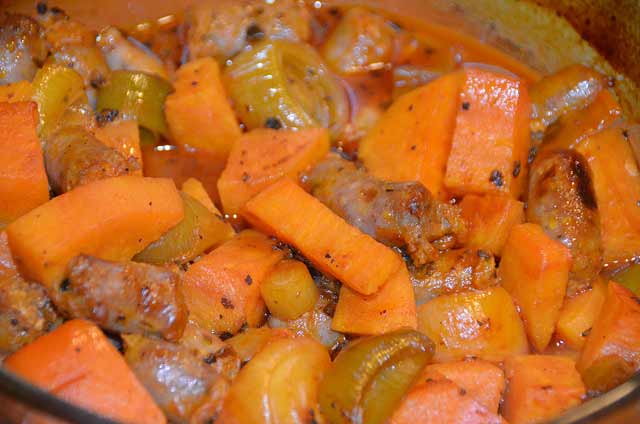 Adapting casseroles clearly means you need to have room in the oven for two casseroles but if you are going to making these meals on a regular basis it might be worth investing in two that can fit in your oven – on two different shelves or side by side. It might have the capacity too for make ahead meals. Make twice as much and then freeze half for heating up at a later date.
With this in mind – can I suggest this Sweet Potato and Sausage Casserole – to be made with either meat or veggie sausages.
Extra cooking
There is no getting away from it that cooking vegetarian and meat based meals at the same time can be tricky and does take more effort. If you do have any tips you would like to share please do get in touch. Or comment on my Facebook Page or Join the Facebook Group