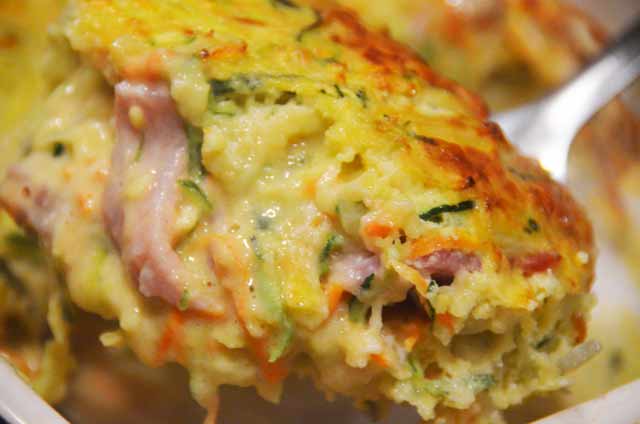 Courgette Bake – Good Food Fast
When you have a busy life and want good food fast, one pot meals like this Courgette Bake that make minimum washing up is very welcome. Having a few easy, tasty recipes on standby is always good.
This courgette recipe is another recipe from Heather who sent in the Tuna Impossible Pie recipe. It is a one pot recipe where you mix all the ingredients together and bake in a dish in the oven. Just 5 minutes preparation time and it goes in the oven when you can get on with something else. Serve with baked potato as they can be baked along side the courgette slice. Serve with your favourite vegetables. It is very easy to cook and very tasty as well as being suitable for home freezing.
This courgette bake is very easy to make and is prepared in minutes to bake in the oven. Made with vegetables, eggs and cheese it is very tasty too!
The cost of this recipe as always depends on where you shop but it is around £4.00 for four 4 people. You will find the price of eggs varies a good deal with supermarkets being the most expensive for free range eggs. Get your eggs from a local supplier if you can or Farmer's market.
Courgettes
Courgettes (or zucchini) are in season in late summer and yet they are available at quite a low price all year round in the supermarket. Plentiful in the UK in the summer, they can be found at greengrocers and farmers markets. In the winter time they are imported, primarily from Spain. Many people who grow their own can get overwhelmed with them in a good year and are on the look out for fabulous new recipes
Many people know them as 'zucchini' the name which originally came from Italy, and courgette is the french name. The word zucchini is derived from the Italian for squash and courgette means a little squash in french. For some reason in the UK we have adopted the French name and in the US they use the Italian name.
Hidden Vegetables
This is also a god recipe if you are struggling to get your children to eat enough vegetables (although technically a courgette is a fruit). Grating vegetables into dishes is a good way to hide them so they really go unnoticed. I have often grated carrots into mince meat recipes such as spaghetti bolognese or savoury mince. This recipe has carrots and courgettes and you could probably add a bit of cabbage and tomato too!
More Recipes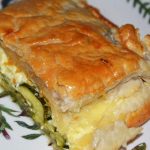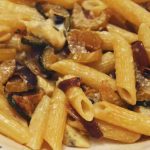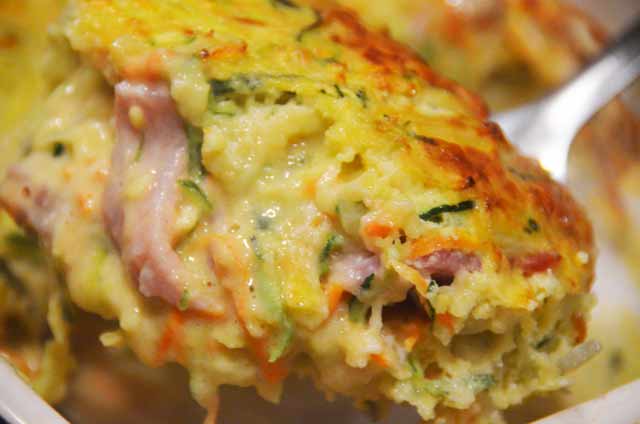 Heather's Courgette Slice Recipe
Easy recipe for courgettes
Ingredients
375

g

courgette

grated

125

g

mature cheddar cheese

grated

125

g

self-raising flour

5

eggs

2

rashers bacon

cut into small pieces (optional)

1

onion

diced

1

carrot

grated

1

teaspoon

dry mustard powder

optional
Instructions
Grease a pie dish well

Preheat the oven to 180 degrees C

Put all the ingredients in a bowl and mix well

Spoon into the pie dish

Bake moderate oven for 40 to 45 mins.

Serve hot or cold