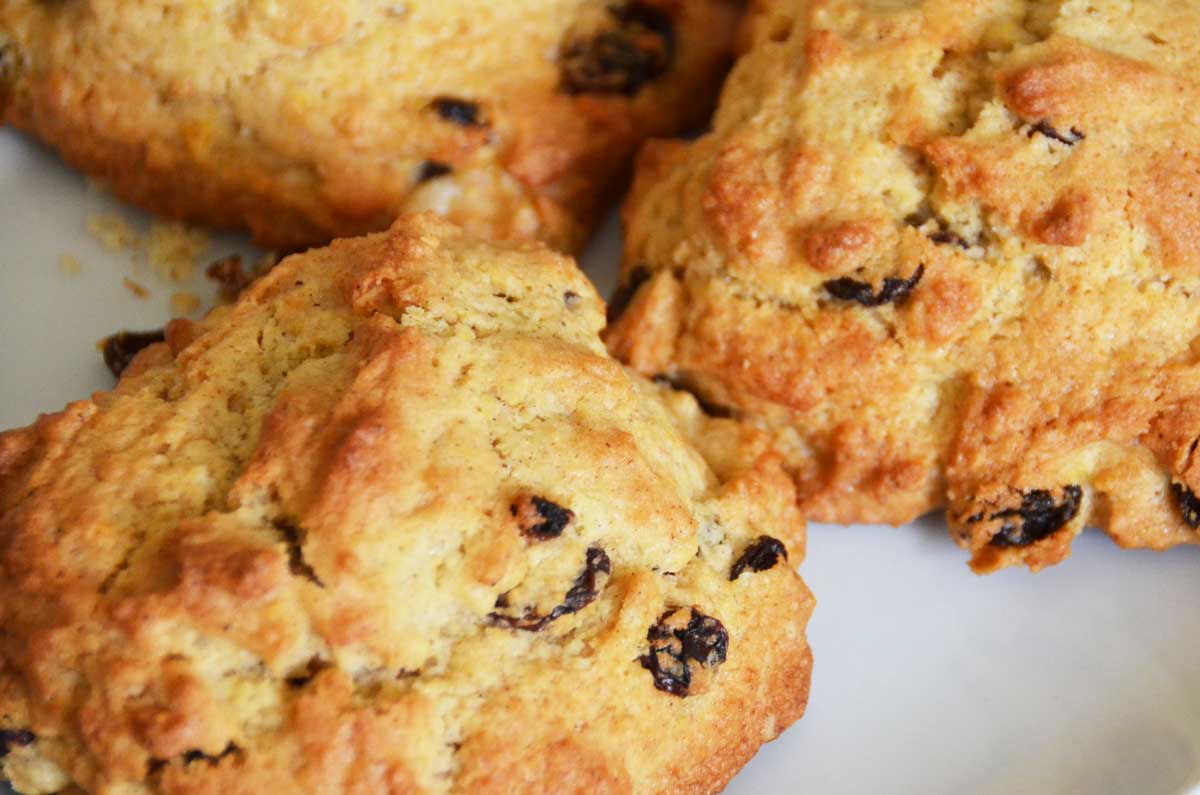 Rock Cake Recipe – Simple Baking
Baking cakes can be intricate and time consuming, or simple and quick. And the latter can produce lovely cakes that are just as tasty, if not more so than the fancy. And as my cooking is mainly about easy and low cost recipes, then the easy and quick is more important to me. Rock cakes are probably one of the simpler baking recipe but many people really enjoy them. It is also possible to do a few variations without taking a big risk of failing, too! The good thing is that the lumpier and craggier they look the better! No need to get them smooth or even – a positive refuge for the more slap dash type cook!
Rock cakes have had a varied image through the years but are still an easy to make, tasty tea time or lunch box treat
A Cake With History
Wikipedia tells me they are of British origin and were particularly popular in the war because they required only one egg, as eggs were rationed. It also says that they are popular in many parts of the world too. Who would have thought the humble rock cake should get such fame!
But the rock cake has survived way beyond the war and is still available to buy in bakeries today – so its attributes are not just that it is easy and economical to make – but that it's tasty and enjoyable to eat.
Rock cakes also remind me of my sister and making rock cakes in cookery lessons at school. Not being a fan of the subject she was concerned her cakes might turn out to truly match their name! Well she brought them home and we ate them so they couldn't have bee too bad! I think she was just lacked a bit of confidence in her abilities.
Baking often brings back memories – it is quite a medetitave activity and good for the soul. Not to mention filling the kitchen with amazin homely aromas!
Simple, Tasty Cakes
So rock cakes are the product of cookery classes, war time rationing and the butt of jokes in books, films and television jokes, but nevertheless the rock cake still stands proud – and tasty. More filling and less sweet than some cakes they are popular with children and adults alike. They are a simple treat to add to a lunch box as an elevenses or 3.00 tea time snack.
Make Your Rock Cake Recipe Your Own!
You can vary the ingredients to suit your own tastes and what you have in the cupboards. I use sultanas in mine but you can use currants and raisins or mixed fruit. I have flavoured them with mixed spice and cinnamon.
This recipe uses self-raising flour, butter, eggs, milk and sultanas. Because I used self raising flour these rock cake are made without baking powder. If you want to add an extra flourish add the rind and juice of a lemon or orange. This recipe makes nine quite large rock cakes – you could make twelve smaller cakes. It is up to you how big you make your cakes – just adjust the cooking time accordingly.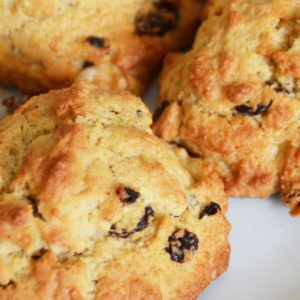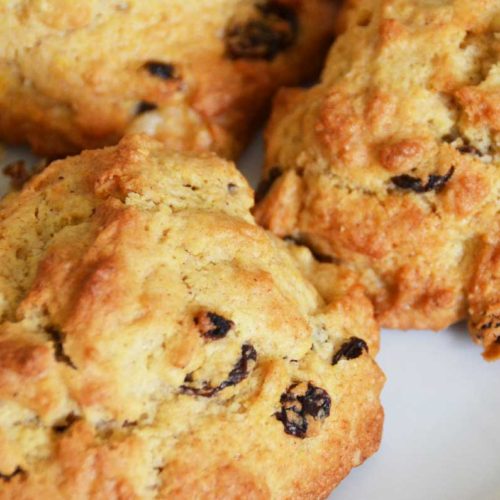 Rock Cake Recipe
Easy to make and delicious to eat!
Ingredients
225

g

self-raising flour

110

g

butter or margarine

110

g

caster sugar

110

g

sultanas

1

egg

beaten

2

tablespoons

milk

1

teaspoon

mixed spice

1/2

teaspoon

cinnamon
Instructions
Preheat the oven to 175 degrees C

Sift the flour into a bowl

Rub in the butter or margarine until it looks like breadcrumbs

Stir in the sugar and spices

Add the egg and milk and stir into a dough

Stir in the sultanas

Grease a baking tray

Using two teaspoons make a 9-12 blobs of dough - use one spoon to scoop up the dough and the other to scrape it off the spoon on to the baking tray

Bake for about 15 minutes until golden brown
More Bun Recipes