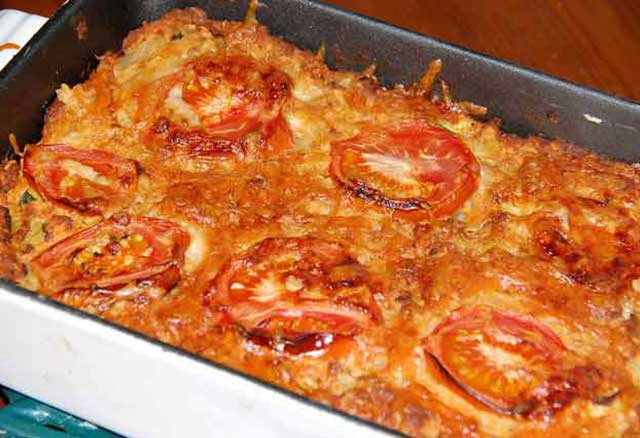 Cooking With Lentils
Lentils are the perfect low cost and versatile food. They can go in all manner of dishes from bakes to flans and used in many traditional meat dishes as a way of making meat go further or as meat substitute such as in Vegetarian Shepherd's Pie or Spaghetti Bolognese
Lentils are a wonderful food to make nutritious low cost meal for any day of the week
Main Types of Lentils
There are three main types of lentils found in the shops.
Green lentils: Keep their shape when they have been cooked and are superb for substitute for mince in almost any recipe
Red Split Lentils: Have a mushier texture and cook more quickly than green lentils. Ideal for use in bakes or loaves.
Puy Lentils: Similar to green lentils but smaller with a more peppery flavour. Good for salad recipes. They come form the Le Puy region of France
There are many lentil recipes on the website but here is just a selection. Once you get used to cooking with lentils you can easily improvise with them to add them to your favourite recipes.
Lentil And Tomato Soup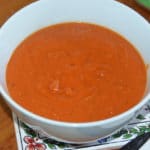 Warming and nutritious being a thick and filling soup. Perfect for lunch to keep you going until dinner time. Packed with vitamins and delicious too.
Serve with crusty bread. Make twice as much to keep and reheat for the next day Lentil And Tomato Soup Recipe – Read More….
Lentil Bake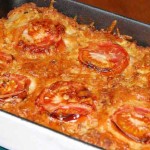 An easy, delicious, low cost supper recipe made with red split lentils. Leftovers can be eaten cold the next day. Ideal for a packed lunch too.
Serve with baked potato and a green salad or your favourite green vegetable.
Lentil Bake – Read More….
Dhal Recipe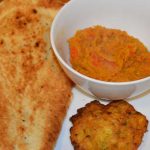 This is a classic lentil recipe made with just lentils, onion and spices. Couldn't be simpler – or tastier! Make it as spicy as you like and add other vegetables as you like such as peas or chickpeas.
Serve with nan bread and onion bhaji.
Dhal Recipe – Read More….
Vegetarian Shepherd's Pie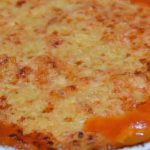 This popular, classic family meal is easy to adapt for vegetarians using green lentils instead of mince beef. The lentils hold their shape. You can make it just how you like it with vegetables and herbs. Comforting, warming and filling
Serve with your favourite vegetables
Vegetarian Shepherd's Pie – Read More….

Puy Lentil Salad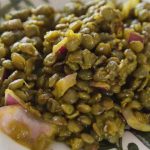 Excellent, tasty salad with plenty of flavour. Great with boiled eggs,your favourite cheese, tomatoes, ham or just a green salad accompaniment. Make a large batch and take for packed lunch or an easy midweek supper.
Serve with plenty of green salad
Puy Lentil Salad – Read More….
Onion And Lentil Wellington
This delightful vegetarian version of a wellington recipe is great for a Sunday lunch or dinner party. Made with ready made puff pastry. With the caramelised onions it has plenty of flavour and is low cost and easy to make too.
Serve with your favourite roasted vegetables and maybe a Yorkshire Pudding!
Onion and Lentil Wellington – Read More….
Nut Roast With Lentils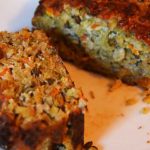 Lentils can even create a twist on the classic vegetarian favourite – the Nut Roast. Providing extra taste and texture – and making your nuts go further this lightly spiced loaf is as fabulous for midweek meal as it os for Sunday lunch.
Serve with your favourite vegetables and may be some roast potatoes.
Nut Roast With Lentils – Read More….
These are just a selection of the lentil recipes on Penny's Recipes. For many more lentil recipe ideas Click Here