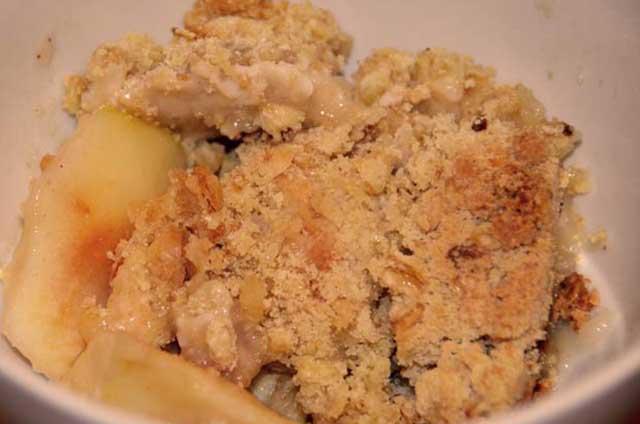 Origin of the Crumble
Crumble recipes became popular in the second world war as an alternative to pie because the ingredients in the crumble mix could be varied with what was available – such as oats or breadcrumbs instead of flour. However since then the crumble has come a part of our everyday cooking – it is probably more interesting than a pie and certainly easier to make!
A fruit crumble is seen as a traditional pudding and can be made from any variety of fruits – and a variety of crumble toppings!
Making a great crumble
Crumble is very easy to make
Use Butter: Butter gives the best flavour in a crumble topping although in its absence, margarine is OK
Try Different Flours:Crumble is normally made with plain white flour but try wholemeal or spelt flour for a more robust texture
Add some Oats: Oats are a great addition to a crumble topping – see the Rhubarb Crumble recipe below
You can make a crumble with many fruits but here is are my favourites. So cook up a crumble and enjoy!
Apple Crumble
Is this the perfect crumble? Best in Autumn when apples are plentiful and the days are getting shorter this basic apple crumble recipe is easy to make. Remember to make your crumble first before you cut up the apples so they don't go brown before you get the topping on. It is the perfect anecdote to the coming Autumn chill!!
Serve with plenty of custard – or may be cream or ice cream – your choice! Apple Crumble Recipe – Read More….
Plum Crumble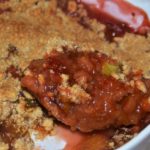 A delicious and robust dessert, this crumble recipe uses some ground almonds in the recipe to give a flavour which complements the plums.
Use any type of plum. No need to pre-cook, just halve and stone all the plums.
Plum Crumble Recipe – Read More….
Gooseberry Crumble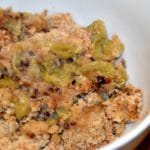 Gooseberries are in season for a fairly fleeting time so it is good to make the most of them when they are in the shops. The tart flavour of the gooseberries (whether red or green) is perfect with a sweet, crunchy crumble topping.
Best served with ice cream!
Gooseberry Crumble Recipe – Read More….
Rhubarb And Strawberry Crumble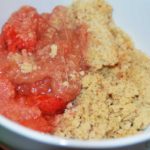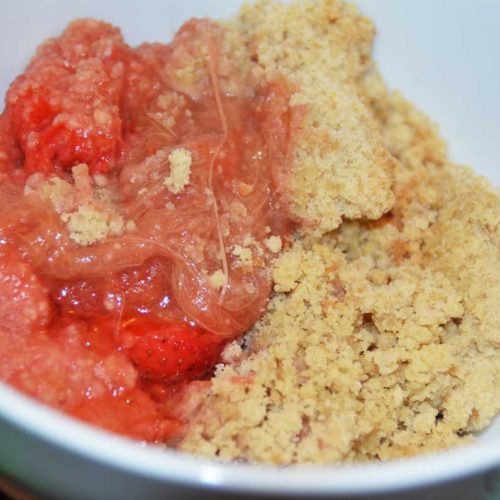 What better way to use these two delicious summer fruits than to put them together in a crumble! They complement each other perfectly and give a wonderfully colourful summer pudding. Great for a rainy summer's day!
Serve with cream or ice cream
Rhubarb And Strawberry Crumble Recipe – Read More….


Blackberry Crumble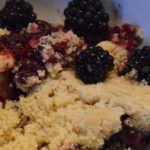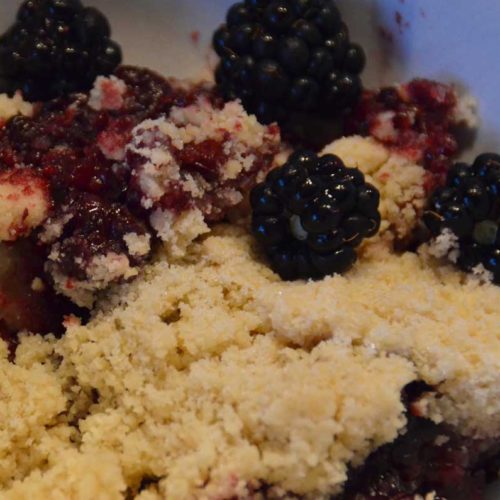 What better autumn activity is there than collecting blackberries from the bramble bushes? Well even if you don't have any near you, you can buy fresh blackberries from the supermarket or frozen ones from the freezer cabinet. Tinned blackberries are good too! If you prefer here is an Apple And Blackberry Crumble Recipe.
Serve with plenty custard
Blackberry Crumble Recipe – Read More….
Rhubarb Crumble With Oats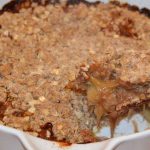 It is so exciting when rhubarb comes back into the shop sin the Spring! I love rhubarb and it is and rhubarb crumble wis the best way to enjoy it. This crumble topping has the addition of oats but you can make just a traditional crumble if you prefer.
Serve with lashings of custard!
Rhubarb Crumble Recipe – Read More….
Apple Crumble Ice Cream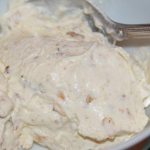 A bit of a twist on the classic crumble recipe. This ice cream just tastes like apple crumble and has plenty of crumble crunch. It is fun to make and is a way to enjoy a crumble on a warmer day!
Serve with some stewed apples – or just by itself!
Apple Crumble Ice Cream Recipe – Read More….


These are just a selection of the pudding recipes on Penny's Recipes. For many more dessert recipe ideas Click Here