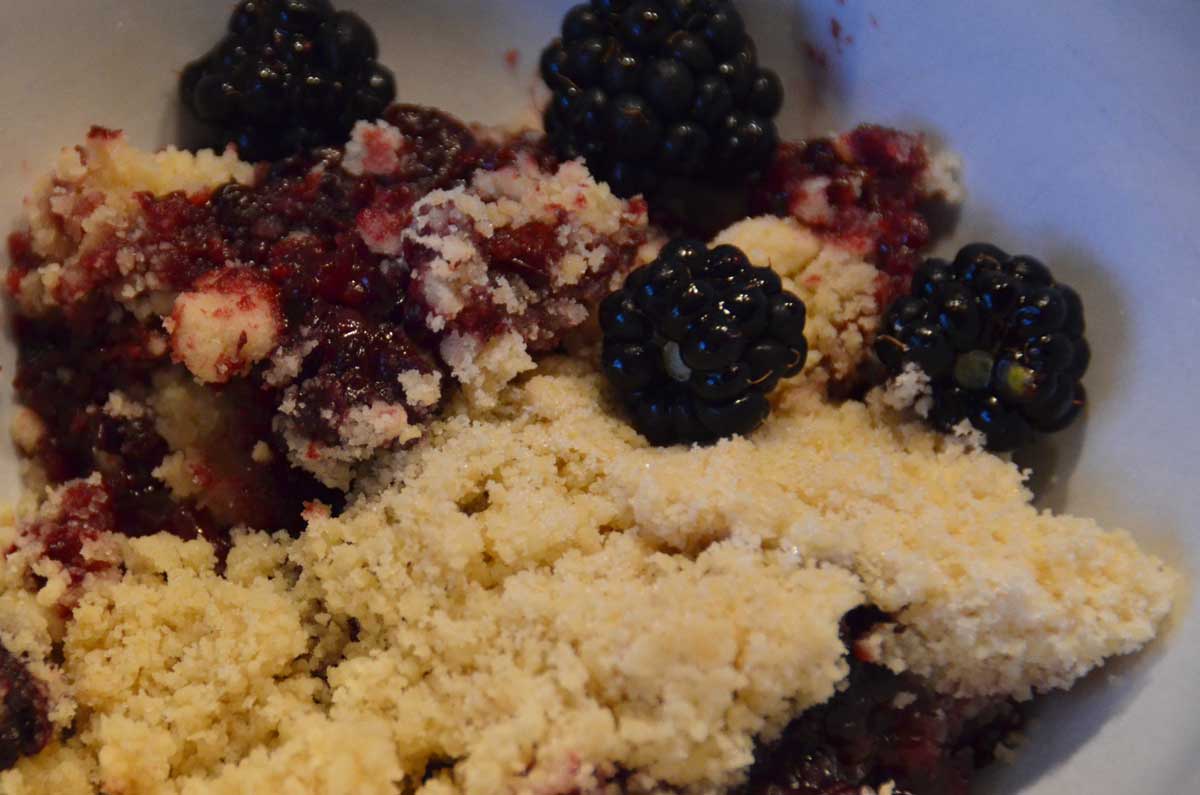 Blackberry Crumble
Blackberry crumble can be made at any time of year as frozen blackberries are generally available all year round. You can also buy them in tins or frozen.
But perhaps the best ones are free! When those lovely blackberries are abundant on bushes down country lanes, it is time to go picking. Collecting blackberries along the hedgerows is one of life's simple pleasures. Going home with containers of little black pockets of juice bursting with sweetness. Cook some right now and freeze some more for colder days.
Blackberries are in abundance for a short period of time, so make the most of them. Pick them, cook them or freeze them
Some Blackberry Picking Tips
Don't pick too low down – (think where dogs could have been)
Wear long trousers and boots so you are not too troubled by prickly bushes
Take a container with a lid so you can cover and seal in case you drop it
Don't overfill your containers – berries squash very easily
Be prepared to get purple/black fingers!
Eat within a day or two – or freeze
Most of all – HAVE FUN!
Freezing Blackberries
Freezing blackberries is very easy and there is no real loss of quality on thawing and cooking. It means you can collect as much as you wish on your foraging walks knowing all the produce will be used and not be wasted.
If you wish to keep the berries separate – after washing them thoroughly place on a baking tray lined with greaseproof paper, ensuring they are not touching. Place carefully in the freezer and eave for several hours. Place in a plastic bag.
If you are likely to use your berries all together and don't mind if they stick together, just wash and put in a bag.
Blackberry Crumble
Blackberry crumble is really delicious and easy to make. If you don't have enough blackberries just add some apples or other berries instead. See Apple and Blackberry Crumble. Use the crumble topping you like using this recipe as a base. Substitute wholemeal flour or oats for some of the plain flour for a rougher textured crumble
The blackberries do not need any precooking. If frozen there is no need to defrost before cooking.
Serve with ice cream, custard, evaporated milk or cream.
More Crumble Recipes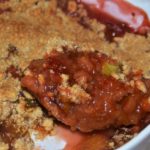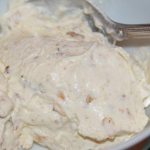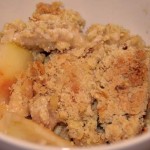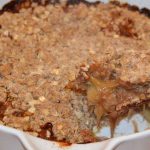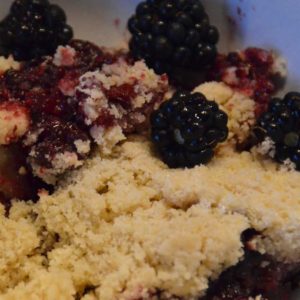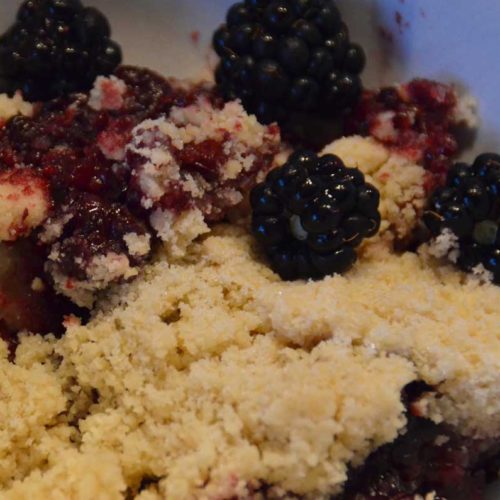 Blackberry Crumble Recipe
Delicious, simple pudding recipe made with fresh or frozen blackberries
Ingredients
400-500

g

freshly picked blackberries

200

g

plain flour

85

g

butter

55

g

sugar
Instructions
Pre-heat the oven to 180 degrees c

Place the washed blackberries in the bottom of a baking dish

In a large bowl, rub the butter into the flour until it looks like breadcrumbs

Stir in the sugar

Sprinkle the crumble over the blackberries

Bake in the oven for 40-45 minutes until light brown

Serve with custard, cream or ice cream
Notes
If your blackberries are a little sharp tasting sprinkle a tablespoon of sugar over the blackberries before adding the crumble mix
You will need a good baking dish