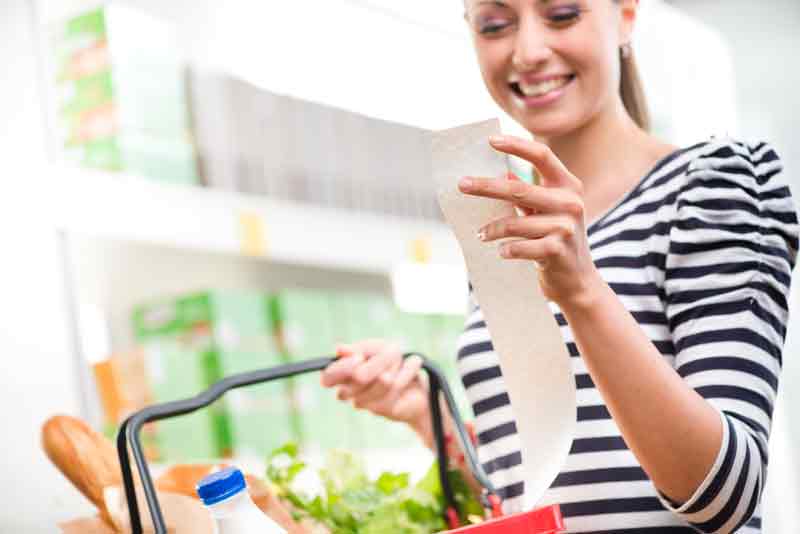 Using The Idea Of A Recipe
When cooking on a budget you may well come across recipes that have extra ingredients that you don't normally buy and the total cost is too much when you buy extra herbs and spices. There are ways of adapting recipes so you can still experience the flavour and spirit of a recipe whilst altering it slightly to cut down the cost.
Where You Can – And Can't Deviate
Many people follow recipes 'to the letter' – and there are some recipes where that is important. In baking recipes the proportions of flour, butter and sugar can be important for the texture and overall outcome. For main courses where the outcome is a loaf or quiche the proportion of ingredients, too can be important.
However stews and casseroles can be very adaptable as can some pasta and rice dishes to reduce the cost. Here are some tips for adapting recipes
Herbs

Unless the herbs suggested are crucial to the outcome of the recipe – mixed herbs will be a good substitute for a recipe and will save you having to go out and buy a herb that you do not have in your cupboard.

I would suggest that you only stock the herbs you use regularly otherwise you end up the with the situation that you have full pots of herbs and spice that don't get used. I am reminded at this point of that wonderful Michael Mcintyre sketch (beware there is some strong language)….
Spices

It is lovely to play around with the different spices available – but you can cut down on the spend and avoid buying once and never using by substituting spices. For example you can buy garam masala rather than coriander, cumin and cinnamon separately. Or just buy a good curry powder when making a curry.

Chilli powder can be substituted for chilli flakes – of fresh chillies – use what you have – but watch the heat. Different powders do vary so go gently first, taste and add if more required

Use mixed spice instead of nutmeg, cinnamon, cloves, ginger in sweet recipes and cakes.
Buying Herbs and Spice

If you are lucky enough to have a shop that sells herbs and spice lose – usually found in independent health food or local food shops – these are usually much cheaper than the jars you can buy in the supermarket. Do check the prices as they can vary enormously
Fresh or Dried Herbs

The flavour of fresh herbs is wonderful – but unless you have your own supplies at home, buying a bunch of fresh herbs for a meal is expensive and can put up the cost of the meal by quite a lot. It is fine to use dried herbs instead although you will need a lot less as they are of course more concentrated in flavour. If you are a little bit green fingered, you could grow your own herbs as many can be just grown on a windowsill
East Less Meat

In a stew, casserole or meat sauce you could halve the quantity of meat and use lentils, or chickpeas instead. You will get all the flavours and the same quantity of food – just less cost. If the meal is going in the oven for a longish stew it will be fine to add the lentils without pre-cooking. However if it is just cooked on the stove it will be better to cook the lentils separately and then add to the meat once cooked.

In a stew with chunks of meat, chickpeas or haricot beans will probably be better – one 400g tin, drained or some that have been soaked and cooked separately. You will have super nutritious meal with plenty of texture. The meal may be healthier being lower in fat and higher in fibre and vitamins.
Vary The Veg

Remember you can change the vegetables to include what you have or what is in season – just roughly substitute like for like – ie swap between root vegetables or green vegetables. For example cauliflower for broccoli and vice versa. Change between squash, sweet potato, carrot, swede. Peas for sweetcorn. Cabbage for kale. Use your imagination and experiment a little!
Miss Out or Substitute One or Two Ingredients

If it is the overall flavour of a recipe that you like and it has lots of ingredients, just miss out one or two and bulk up with rest. Use a recipe as an idea and get in touch with your creative side. If it is a casserole type dish or pasta sauce it is hard to go really wrong! For example, I don't like mushrooms so if a recipe includes them, I either leave them out altogether or add perhaps peppers or aubergine instead.
Garnishes and Finishes

Often a recipe calls for an egg to glaze pastry, or some garnish to make it look pretty. Although this does make it look nice, it isn't necessary to the flavour. It might be nic eif you are hosting a dinner party but you can leave out these flourishes and still have a lovely meal.
Rather than rejecting a recipe, or spending too much on a meal, think about adapting recipes and using it as an idea.
If you have some favourite low cost substitutes, please share them in the comments below.