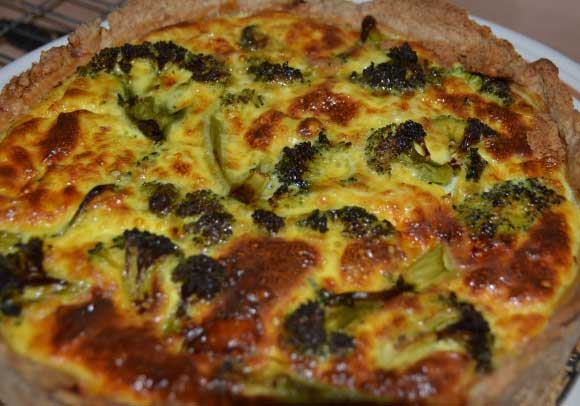 Blue Cheese Quiche Recipe
After hearing a programme on Radio 4 about the revival of British Blue cheese I was inspired to create this quiche recipe. Apparently, only about 2% of the cheese we buy is blue and most of that is stilton at Christmas.
Apart from stilton a lot of the blue cheese we eat as a nation is imported, such as Roquefort or Gorgonzola. However it may surprise you, as it did me that recently there were as many as ninety-two British blue cheeses. Most are small producers so its just a case of finding ones local to you. So if you do see a blue cheese that is not one of the main known brands – and British, do give it a try.
Blue Cheese In Cooking
Personally I am not the greatest fan of blue cheese on the cheeseboard, but as a flavouring I love it, especially with Broccoli and Cauliflower. One of my favourite soups is cauliflower and blue cheese soup. I also love the really simple recipe for pasta that involves broccoli and blue cheese.
Quiche – A Simple, Tasty Supper
This quiche makes the most of delicious broccoli in season and its compatibility with blue cheese. Use very fresh broccoli for the best taste. This is a very simple recipe, quick to make. You can make your own pastry – I used a pastry made from half white flour and half wholemeal flour. Make it in advance if you can so it has time to rest in the fridge. For more on Pastry see How To Make Pastry. Of course you can buy ready made pastry and there are times when that is an easier option.
Quiche is a lovely filling tasty supper, or great for a buffet party, good for packed lunches – it's a good idea to make two while you are in the throws of making pastry as it is no more effort really to make two than one. Just double up all the quantities. Then you will have a spare for a cold salad tea, picnic, lunch with friends or a welcome change from a sandwich! Serve with salad, baked potato or favourite seasonal vegetables
More Quiche Recipes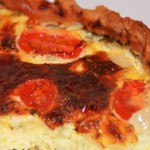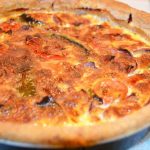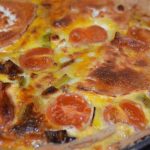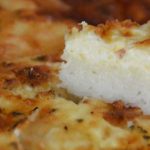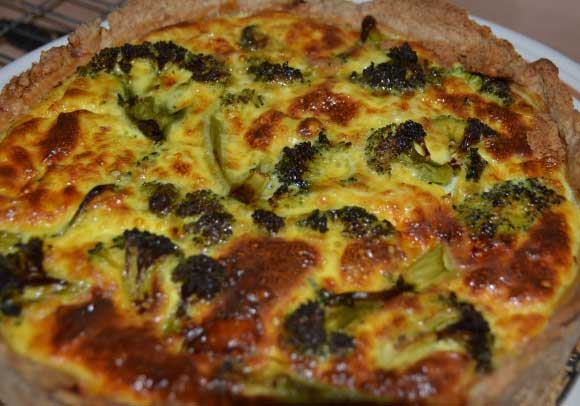 Broccoli And Blue Cheese Quiche Recipe
Ingredients
For the Pastry
70

g

plain white flour

70

g

plain wholemeal flour

35

g

solid vegetable fat

35

g

butter or margarine

cut into small cubes

2-3

tablespoons

cold water
For the Quiche
85

g

broccoli

cut into small florets

3

large

eggs

150

ml

milk

50

g

blue cheese

1

teaspoon

freshly ground black pepper
Instructions
Make the pastry
Place the flour in a bowl

Gently and quickly rub the fat into the flour, using your finger tips until it resembles breadcrumbs

Add the cold water and pull the ingredients together to form a dough

Roll into a ball and place in a plastic bag and place in the fridge to 'rest'

Meanwhile grease a quiche tin

Steam the broccoli florets for about 10 minutes until just beginning to go soft

Set aside

Slice the blue cheese into one inch (approx) thins

Preheat the oven to 180 degrees C

Roll out the pasty on a floured surface

Line the flan tin with the pasty, trimming the edges

Blind bake the pastry for 10 minutes
Make the Quiche
Break the eggs in a bowl and beat

Add the milk and the pepper seasoning

On removing the pastry base from the oven, allow to cool a little

Arrange the blue cheese pieces on in the bottom of the pastry

Next place the broccoli florets in the pastry case

Pour over the milk and egg mix

Place in the oven for about 30 minutes until brown

Remove from oven and allow to cool before serving

Delicious with salad and a green vegetables