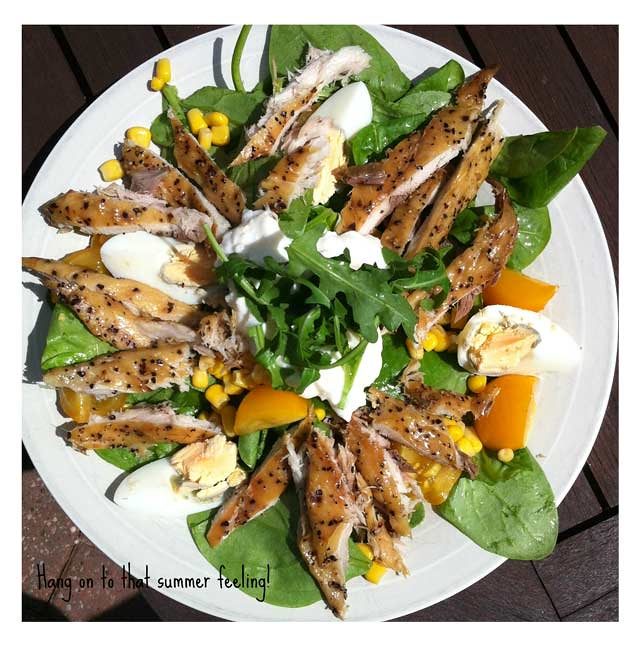 Ulrika's Mackerel Salad
Ulrika shared this Mackerel and Egg Salad recipe as an example of a good high protein and nutritious meal which is also very easy to prepare.
Ulrika – Fitness Teacher
Ulrika is a fitness teacher – giving classes in pilates, zumba and HIIT in Mansfield, Nottinghamshire. She also gives talks on nutrition and weight loss advice. She knows that as colder days approach we all tend to turn to the comfort foods and before we know it the scales are beginning to tip in the wrong direction.
Ulrika's healthy mackerel salad recipe is very easy to make and is full of goodness as well as being completely delicious!
This recipe is easy to prepare and delicious and should help to tempt us to eat healthily
Ulrika's Healthy Eating Advice
Hold On To Those Summer Memories
Hold on to those feelings of summery nights and light meals-and feel GREAT! EAT WELL but make the right choices!!
Cut down on starchy carbs such as pasta, rice, potatoes
Eat carbs good for you such as Vegetables
Go for the "meaty" veg broccoli, spinach, kale, cabbage etc or choose the veg that YOU like! Just make sure you eat LOTS of them!
Always make sure you eat the protein on the plate FIRST at each meal and ALWAYS start your day with a HIGH PROTEIN meal to boost your metabolism- increase energy levels- maintain and lose weight!
Mackerel is a brilliant source of Omega which will help your energy levels, keep a healthy heart and joints as well as glowing skin, healthy nails and shiny hair…And also keep your blood sugar levels at bay which will help you maintain and lose weight!
Why not visit Ulrika's website for tips and ideas how to improve your health and fitness. Quick Results for Life!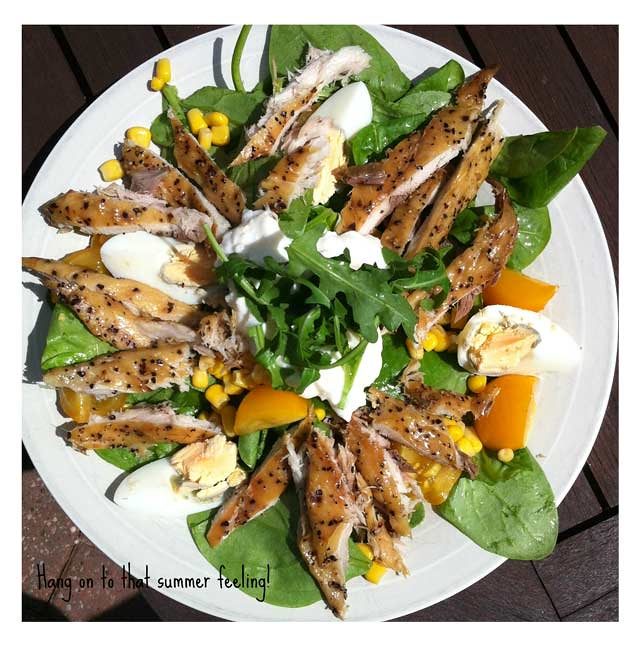 Mackerel Salad
Easy, nutritious salad recipe
Ingredients
1/2

bag spinach

2

eggs

3-4

smoked mackerel fillets

peppered or plain

200

ml

cottage cheese

1

small

tin sweetcorn

1

pepper

any colour

1

handful rocket leaves
Instructions
Boil the eggs (6 minute boil) - let them cool and cut them length ways

Scatter spinach on the plate

Cut the Mackerel into strips and layer over the spinach.

Layer the egg pieces between the mackerel and spinach.

Cut the pepper into strips and layer together with the sweetcorn.

Finally scoop cottage cheese into the middle and decorate with rocket.