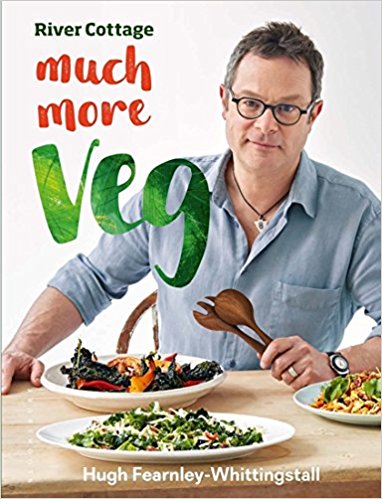 Inspiration For Vegetarian Cooking
If you are looking for a book to encourage you on to a more plant based diet – look no further. Hugh Fearnley-Whittingstall has naile dit with this wonderful book. Imaginative, delicious and yet unfussy recipes for everyday cooking. The recipes use everyday vegetables that you can easily buy. He does use some more unusual spices and spice mixes at times but it if you wanto, you cna happily ignore them or substitute as the recipes are so tasty they are still good without extra flourishes
Recipes You Can Adapt
I am always a great believer in using recipes as a base idea to adapt according to taste and what I have in my cupboards. These recipes all suggest alternatives for the main ingredients. And spices can be played around with nayway – don't worry if you don't have a harissa spice mix or paste – just use some chilli flakes, garlic and coriander. It may not be exactly the same but it will taste good
Plant Based Recipes
It is often a complaint that vegetarian recipes rely too much on cheese and eggs – but these recipes have neither. In fact they would make most vegans very happy. Nor are they brown and grainy like some. They make the most of colourful vegetables and flavoursome spices.
Roasting Vegetable Recipes
They are easy to make too. High is a great advocate of roasted vegetables so several recipes start with a lot of chopping but followed by a time in the overn – whilst you can get on with something else
For example the opening recipe – Roast Fennel, New Potato And Tomato Stew consists of chopping ingredietnts and putting them on the oven to roast while you make a sauce. And it is really delicious with very little effort. Sweet Potato, Pineapple and Red Pepper Pot is a delightful combination – sort of sweet and sour that uses some of the roasted ingredients to be pureed with some stock to make a sauce. So si,mple and so delicious!
A Recipe Book For Living
I still have many recipes to try – I shall be at the salads when the wether gets more Spring like! It is a great book to browse and get ideas from and I think oit will beone of thos ebooks that will get makrs on it and it will be easy to see which are your favourites as it comes of fthe shelf and into the kitchen time and time again!
I would recommend Much More Veg for vegans, vegetarians and everyone who simply loves their veg!