Cabbage And Broccoli In Soup
I am always looking for more soup ideas and this green and nourishing vegetable soup came to mind. It uses half a cabbage and a good helping of purple sprouting broccoli.
The good thing about making a soup is that there is no need to have concerns about the aesthetics of the vegetables as everything is going to be pulped. Thus with the cabbage you can use the outside leaves and with the purple sprouting broccoli you can use the tougher stalks and all the leaves. Nothing is wasted!
Cabbage and purple sprouting broccoli soup captures all the nutrition and flavour of these wonderful winter vegetables. Warm and nourish yourself!
I also think it must be good that all the water that the vegetables are cooked in goes into the soup so there are no nutrients escaping down the sink as their can be when you boil of steam (although you can always keep the cooking water for stock).
Cooking Vegetables
I must admit that as I was cooking this soup and sweating the vegetables in butter I was almost tempted to forget the soup and just eat a plate of vegetables – it all smelled so good! However this lovely nutritious soup is recommended. It has a surprisingly subtle flavour and is warming and full of vitamins.
Cabbage
There are several cabbage varieties and this soup can be made with any of them. The recipe uses half a medium sized cabbage.
Cabbage is a much underrated vegetable, may be even taken for granted, having been cultivated for 4000 years and has been a victim of overboiling in mass catering such as school dinner so it has had all the flavour, texture and goodness pummelled out of it. If you don't like cabbage as a vegetable then soup is a good way to get its goodness.
Purple Sprouting Broccoli
Purple sprouting broccoli is in season between January and April and is wonderful as an accompanying vegetable and is also good in pasta, rice and indeed soup recipes. When you make a soup with it you can use all the leaves and thick stalk, which you might otherwise trim. You could of course use green broccoli or even cauliflower in this recipe as alternatives.
I just seasoned this with a little salt and plenty of black pepper and a sprinkling of mixed herbs. I also think it would be good with a sprinkling of grated cheese on the top. It will however be delicious just served with some good crusty bread.
Related Recipes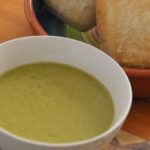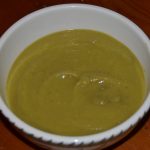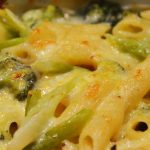 Cabbage And Broccoli Soup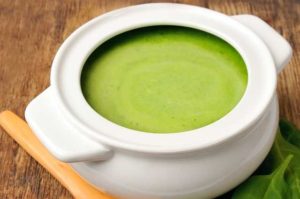 Ingredients
1 tablespoon

butter

1 medium

onion, peeled and finely chopped

2

celery sticks, sliced

1 large

carrot, peeled and chopped

1/2 medium cabbage

washed and chopped

300g

purple sprouting broccoli (or green broccoli)

800ml

vegetable stock

1 teaspoon

mixed herbs

pinch

salt

plenty

black pepper to season
Cooking Directions
Heat the butter in a large heavy bottomed saucepan
Add the onions and cook for a few minutes
Add the celery and carrots and sweat for a few minutes
Add the cabbage and cook, stirring frequently as it wilts down
Add the chopped broccoli stirring in with the other vegetables and continue sweating all the vegetables for a few more minutes
Add the stock and bring to the boil
Add the mixed herbs and salt
Turn down the heat and simmer for about 20 minutes until all the vegetables are soft
Whizz in a food processor and return to the pan
Reheat and adjust seasoning to taste