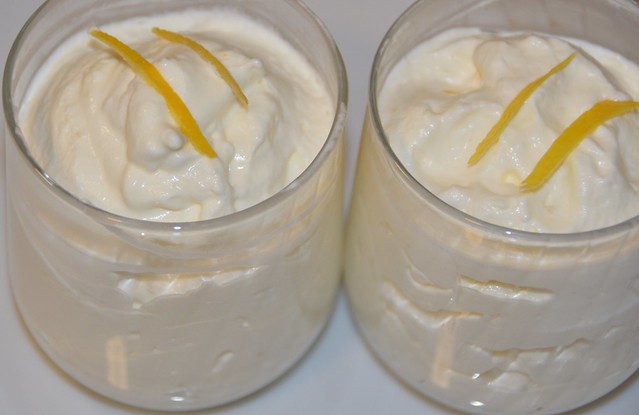 Lemon Mousse – Easy Dinner Party Dessert
Tangy, refreshing, creamy and delicious – Lemon Mousse is a perfect dessert for a dinner party – or when you just want something a little extra special. It's also good because you can make it a few hours in advance – in fact it is best when it has had time to get really chilled all the way through. When cooking for friends I prefer to keep the time as much as possible, for chatting and enjoying their company, and the minimum time in the kitchen, so prepare ahead dishes are the best!
Delicious lemon mousse recipe – for that special someone – yet low cost and easy to prepare. Best when chilled for a few hours
For all its deliciousness, Lemon Mousse is a really low cost recipe. You can even dress it up a bit to make it look extra posh. Use lemon rind or thin dark chocolate pieces, mint leaves or may be even a few nuts.
Who would know that it is less than 50p a person to prepare – and it is much better than anything you can get from the supermarket.
Serve in a pretty small tumbler, whisky glass or dessert dishes. These sort of things can often be picked up for a small cost at your local charity shop.
Quick Dessert To Make – A Few Tips
This recipe only takes a few minutes to make. Ideally you will need an electric whisk, but this can be done by hand with a balloon whisk. Make sure the whisk and bowl you use for your egg whites is completely clean and grease free.
The recipe is for three/four people but you can easily halve the quantities for two people. Try to buy 'unwaxed' lemons as you going to use the zest, as well as the juice. However, if you can't get unwaxed, just give the lemons a good scrub with water to remove the coating.
When you whip the cream with the sugar and lemon rind, make sure you whip until it thickens but has not got too stiff. Remember that you still have to stir in the whipped egg white and this will be difficult if the mixture is too stiff. Whip it until it is soft but thick.
Separating Eggs
Separate the egg from the yolk with care. Not a spec of egg yolk should touch the white or it will not whip up properly. Just crack the egg in the middle, let the white fall away, while you keep the yolk in one side of the broken shell.
Then, gently transfer the yolk to the other side, to ensure all the white has been collected. Make sure there are no stray bits of shell in the white. If there are, these can be extracted using a clean teaspoon.
Or use an Egg Separator
Using The Egg Yolks
Pop the egg yolk in a separate container. If the container doesn't have a lid, cover with clingfilm to stop it drying out. Use within a day or two
Looking for ideas to use up your egg yolks? Try Gooseberry Tart, Bananas And Home Made Custard or Lemon Curd
More Lemon Recipes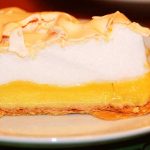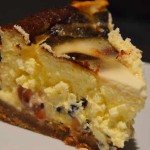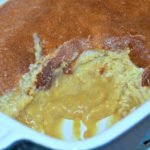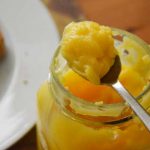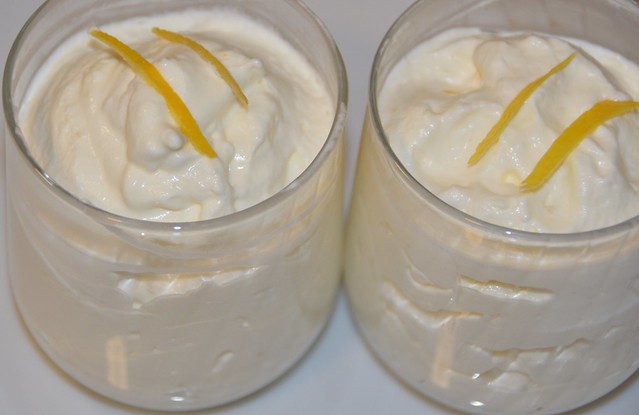 Lemon Mousse Recipe
Easy to make, yet impressive dessert. Fabulous for a summer supper or dinner party
Equipment
Glass serving dishes or pretty tumblers
Ingredients
300

ml

double cream

2

lemons

60

g

caster sugar

2

egg whites
Instructions
Grate the zest from the lemons (retain a small amount for decoration, if desired)

Place the cream, lemon zest and sugar in a bowl

Whisk until thick and still soft

Extract the juice from both the lemons

Stir in the juice of the lemons

In a separate bowl, whisk the egg whites until stiff

Fold the egg white into the cream mixture

Divide the mixture in four bowls

Decorate with lemon zest or dark chocolate shavings

Place in the fridge to chill for several hours