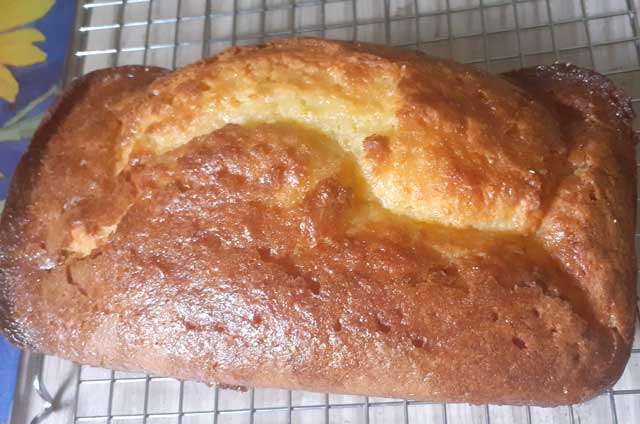 Lemon Yoghurt Cake
It's good to try different recipe ideas and I loved the idea of this Lemon Yoghurt cake recipe. The tang of lemon and yoghurt in a cake is very appealing! Yoghurt being a main cake ingredient is a new idea to me.
This Lemon Yoghurt Cake is very moist and light as well as having a wonderful tangy taste!
Adding yoghurt to cake to does have several attributes including adding a tangy flavour – which goes particularly well with lemon, I think. It also makes the cake lovely and moist and light. In addition it does reduce the calories a little as the yoghurt replaces some of the butter. Increase protein content too!
The acidity of the yoghurt reacts with the baking powder and helps it to rise well.
A Lemon Drizzle Yoghurt Cake
This cake has a lemon drizzle topping – which helps add to the overall lemon flavour in the cake. So although the cake looks quite plain it really has a surprisng kick! The drizzle topping is added when the cake is still warm and in the tine. The drizzle is kept in the cake too so it doesn't overflow and you keep all the lemon flavour in the cake.
A Moist, Soft Cake
The cake is quite soft so is best left in the tin to cool. When you turn it out – do still handle with care and use a good sharp knife to slice it.
Lemon Yoghurt Cake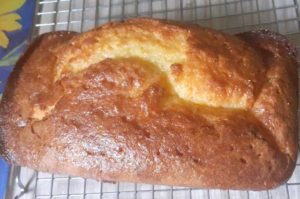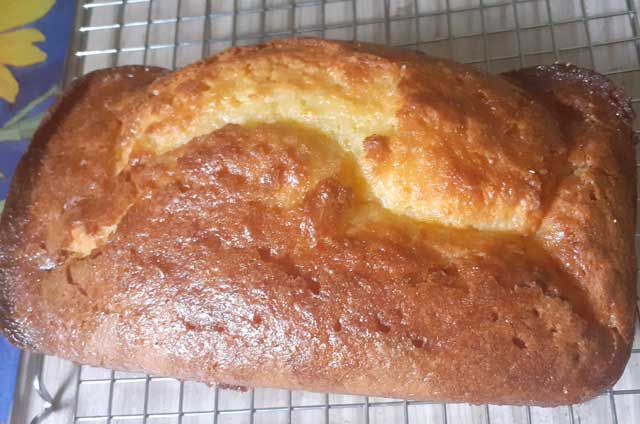 Ingredients
175g / 6oz

self raising flour

1

lemon zest

125g / 4oz

caster sugar

150ml

sunflower oil

150ml

natural Greek yoghurt

2

eggs, beaten

1/2 teaspoon

baking powder

For The Lemon Icing

Juice

of 1 lemon

70 / 2.5oz

caster sugar
Cooking Directions
Preheat the oven to 180 degrees C
Grease a 2lb loaf tin
Mix together the sugar, flour, baking and lemon zest in a large mixing bowl
Add the yoghurt, oil, yoghurt and eggs and mix together thoroughly until combined and smooth.
Bake in the oven for about 40 minutes until risen and brown on top and shrinking away from the sides of the tin
Allow to cool for a few minute sin the tin

Make The Lemon Drizzle

Mix together the sugar and lemon juice until the sugar is dissolved
Skewer the cake in several places to make some small holes
Pour the lemon and sugar mix over the cake as evenly as you can
Allow to cool in the tin for a few more minutes before transferring to a wire rack to cool