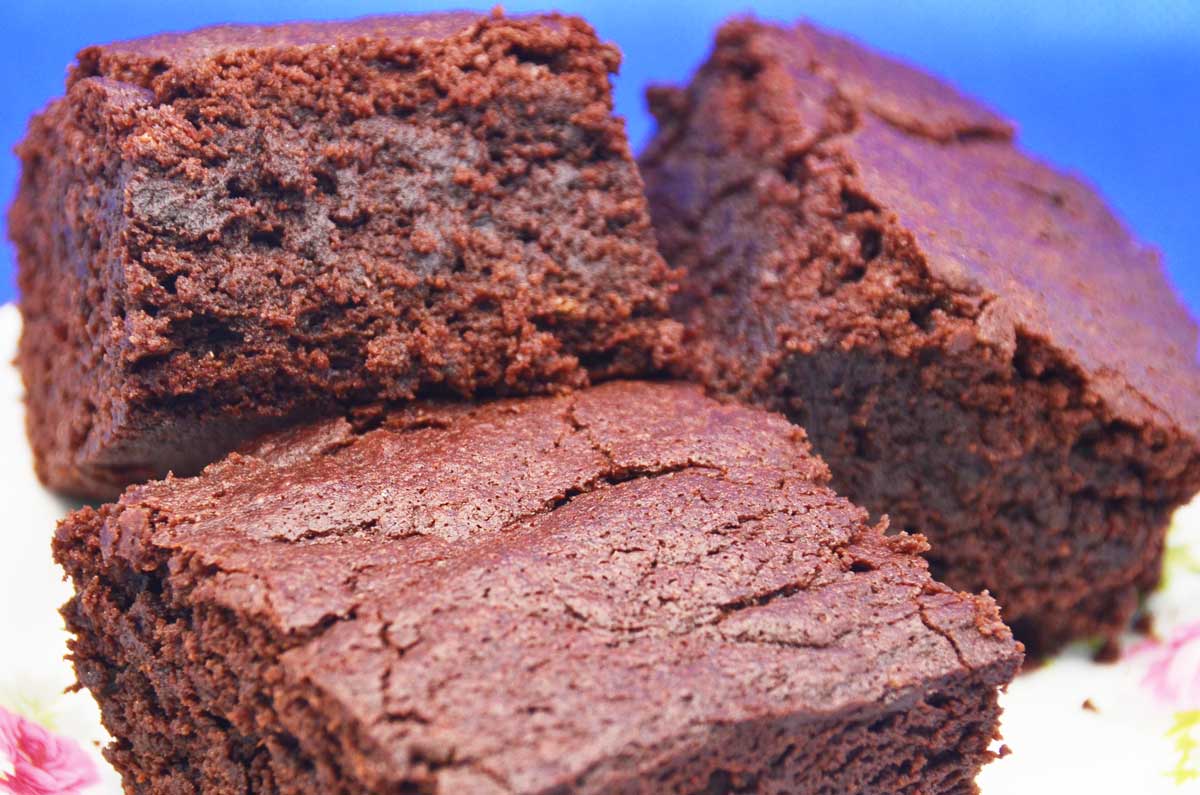 Quest For The Best Brownie Recipe
Finding a brownie recipe that brings perfect results took me on an interesting journey. There is no shortage of brownies recipes out ther on the internet and generally they are all bit different. And it might come down to what you consider to be the perfect Brownie.
For me a brownie should be crusty on top and soft, gooey and fudgy underneath. And very, very chocolaty. So I am bringing you the best brownie recipe I have found so far.
I had to try some recipes before I got to this one – which was actually recommended by a friend – so thank you Helena!
Balance Of Ingredients
The basic ingredients of brownies are dark chocolate, butter, eggs, flour, baking powder and sugar. It is the relative amounts of these ingredients that are the key. Too much flour and you have chocolate cake which is quite different. Too little and you could have a gooey (but still wonderfully tasting) mess!
Chocolate
The quality of the chocolate is important. I used Black's organic 85% dark chocolate – mainly because at the time I bought it – it wa sthe best value quality chocolate. And I think that is the key – buy the best good value quality dark chocolate that you can afford – so look out for the offers. This recipe has 300g of chocolate so is not a real budget bake. However due to the richness of the brownies, the cost (and let's face it the calories) this is not a bake that you will do every day! So it is a little treat, an indulgence.
This is a brownie recipe without cocoa powder – it just relies on the chocolate bars for the rich, chocolate flavour
Baking Brownies
It is important not to leave the brownie in the oven too long. As general advice you should take it out when ordinarily with a cake you would give it an extra five minutes. With this gooey brownie recipe it will be at around 28 minute sin the oven. But ovens vary so you will have to make your own judgment. It will be it is still slightly soft to touch and would not pass the usual skewer test.
Brownies Best The Next Day
We all know brownies are irresistible – so cannot always be kept for even a day! But they are more gooey and fudgey the next day. Just keep in an air tight container.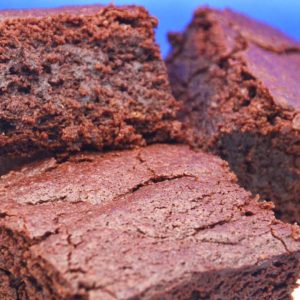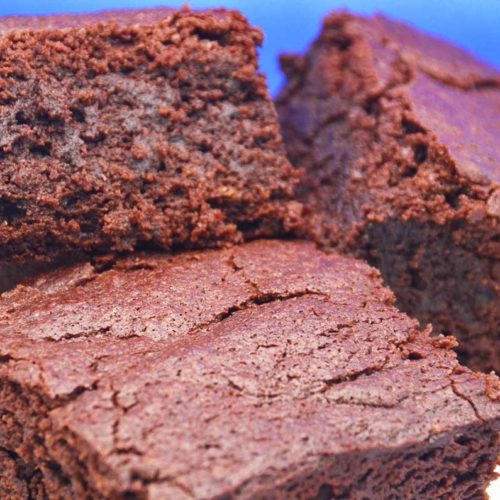 Brownie Recipe
Delightful chocolate Brownie treat with the perfect texture
Ingredients
110

g

plain flour

1

teaspoon

baking powder

pinch

salt

300

g

dark chocolate

broken into pieces

250

g

butter

chopped into pieces

3

medium

eggs

250

g

brown sugar
Instructions
Line a 23cm square brownie tin with baking parchment

Preheat the oven to 170 degrees C

Sift the flour, baking powder and salt together

Place the chocolate and butter in a large bowl. Melt over a large saucepan of simmering water, stirring constantly

Once melted set to one side to cool to room temperature

In a separate bowl, whisk the eggs and then gradually whisk in the sugar

Beat the chocolate mix into the egg mix

Bake in the oven until almost done but still a little soft - about 28 minutes

Lift out and very carefully and gently place on a cooling rack

When completely cold, cut into 16 squares