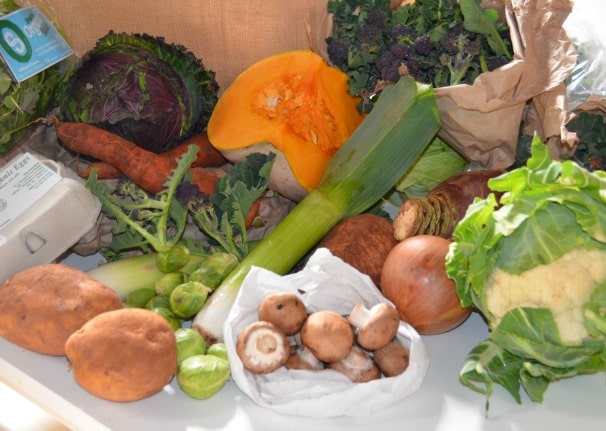 As with many a new year many of us are on a mission to eat well and boost our health and wellbeing. But this is a year like no other. Sticking to a healthy eating plan, but with another lockdown to negotiate, it's even more challenging. Even shopping itself is more difficult.
So here are some tips to help you. But my main message is keep it simple – and do what you can.
Plan In Advance
Staying at home means it is unwise to pop to the shops every day – or go and pick up an item of shopping to complete your evening meal. Nor can you go our for a meal if you don't feel like cooking when all the restaurants are closed. And I always think that one of the most difficult things about each evening meal is deciding what to have!
So Plan ahead! Spend a little time searching recipes incorporating what you already have in your cupboards – and the foods you know you should be eating (and excluding those you shouldn't!). Then you can crate a shopping list from your meal plan. Not only doe sit get you organised – it will help prevent waste. And should stop you getting tempted into unhealthy meals.
Also have a couple of easy stand-by ingredients for really easy but healthy meals – even simple favourite like beans on toast or pasta and vegetables – whatever fits in with your new healthy eating plan. Good food does not have to be complicated! Tins of soup, bags of pasta and rice, eggs and tinned and frozen vegetables will always come in handy.
Putting a bit of time into planning ahead will save money and effort in the long run. And you should find you keep within food budget. You will hopefully be less likely to order in that unhealthy takeaway too!
Order online
Many local shops have adapted during lockdown and now accept orders online or by phone – and deliver free! With online butchers, supermarket deliveries and orders available at local farm shops, it is possible to fill your fridge and your cupboards without worrying about your health and safety or surviving on takeaways or ready meals. Explore options available in your area and contact your favourite shops and see if they're offering home deliveries.
Look For New Recipes
Of course at Penny's Recipes, you are in the right place for some simple meal ideas. And there are so many websites offering lovely recipes. Have a google around to find recipes that fit with your eating plans. And try to keep it simple but varied. Many of us give up on healthy eating regimes because we get bored of eating the same dishes and we crave our favourite indulgent meals and treats.
Look for inspiration in magazines, watch TV shows and search online for new recipes. You will have fun looking. And you can just take an idea from a recipe without following it all to the letter. Focus on nutritional value and filter results based on the ingredients you want to use and the time you have.
It takes less than half an hour to create a flavour-filled feast of fish or lean meat with vegetables, a stir fry, an omelette, a salad or a fresh pasta dish, for example. You can also look for healthier ways to recreate your favourite dishes.
And try to make some healthy substitutes wholemeal pasta for white pasta, brown rice for white rice so you are making small tweaks that can make a difference
Use a food diary
You may want to lose weight with your new healthy eating regime – or just improve your overall health. Either way it is good to focus on nutrition. Look for foods that will enhance your diet and provide essential nutrients, vitamins and minerals. Aim for at least five portions of fruit and vegetables per day, increase your intake of whole-grain foods, which are high in fibre, and moderate your consumption of sugar, salt and saturated fats.
Using a food diary can help you monitor nutrition and highlight areas where you are lacking nutrients or your daily consumption is too high. You may find that once you start logging entries, your sugar intake is too high and your iron or vitamin C intake is too low, for example. Once you have the information, you can make changes to your diet to improve the figures. Health apps make monitoring what you eat quick and easy and there are many available where you can check the nutritional content of the food you are eating
Track Your Progress
If you want to lose weight – track your progress in your diary by entering your weight once a week. It can act as an encouragement when you are struggling with will power to see how far you have already come and that the new regime is working
Living in lockdown isn't easy, and many people find that they tend to gravitate towards unhealthy eating, visiting the fridge or the biscuit tin more than usual. If you're keen to embrace healthy eating this year, it's a great idea to follow balanced, nutritious plans, to plan menus and shopping lists in advance and to make cooking easy by shopping online and looking for simple, quick, healthy recipes.