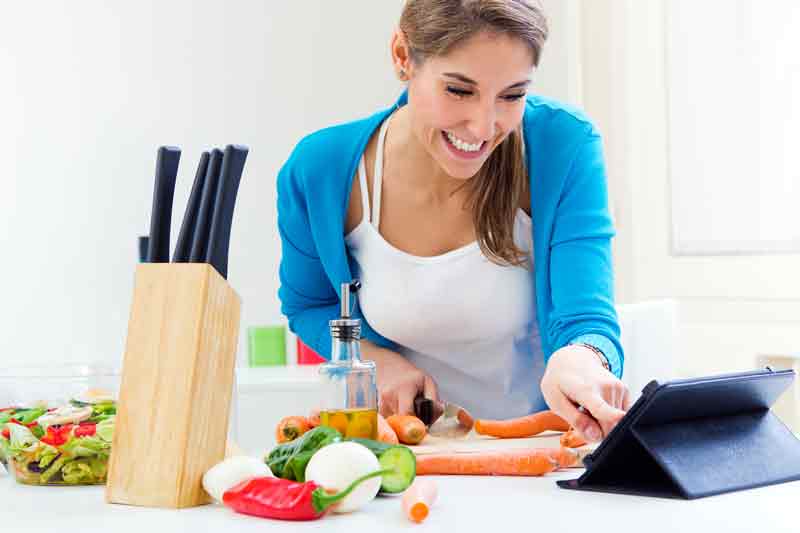 With the Covid-19 pandemic forcing the closure of restaurants, Eating out is no longer an easy option as an alternative to cooking. It will clearly be some time for things to get back to normal. And in the meantime – you have to eat! So how do you manage to learn to cook?
It is hope that you will soon find the joy of cooking and playing around with your favourite ingredients can produce the best meals you have ever tasted! Yes it is possible – and it doesn't have to be complicated!
Here are five tips for learning how to cook delicious and healthy foods at home.
1. Use Recipes
Well you are in the right place at Penny's Recipes! These are easy everyday cooking recipes that tell you everything you need to know about preparing every day dishes. They include the ingredients, cooking durations, preparation techniques, and lots of interesting information. And the whole idea is that they are simple and low cost – so an ideal place to start especially for those with little cooking experience.
2. Start With Simple Dishes
Most of the recipes on this website are designed for simplicity. Simple pasta dishes for example. Ambition is good for your cooking skills, and you may prepare five-star meals sometime in the future. In the meantime you can gain some inspiration – and even order some ready meals occasionally from a gourmet site such as Forman & Field.
3. Don't be Afraid to Experiment
Don't be afraid to go off the recipe a little if you don't have all the exact ingredients. For example used mixed herbs if you don't have a specific herb, use curry powder rather than the individual spices. Substitute similar vegetables if you don't have them – and use your favourite foods to get the best taste!
4. Invest in Quality Cookware
You do need some good basic cookware (but beware of gadgets. A good sharp vegetable knife, a good set of pans, chopping boards (one for meat, one for vegetables), measuring jug and weighing scales. Invest in the best you can afford and choose the ones you will get pleasure from using.
Besides, a properly equipped kitchen is inviting and will help bring out your natural cooking instincts!
5. Cook as Often as Possible
You know what they say about practice!! Cook every day and enjoy your triumphs. And do have a notebook to write down what worked (and maybe what didn't!) Make notes in a file on variations to a recipe and you will soon have a core of favourite recipes you can do again and again. You can then vary and experiment with those as you grow in confidence!
Final Thoughts
Preparing your meals is fulfilling. It will also be healthy and delicious with time as you perfect your cooking skills. Use these tips to work on your cooking skills.