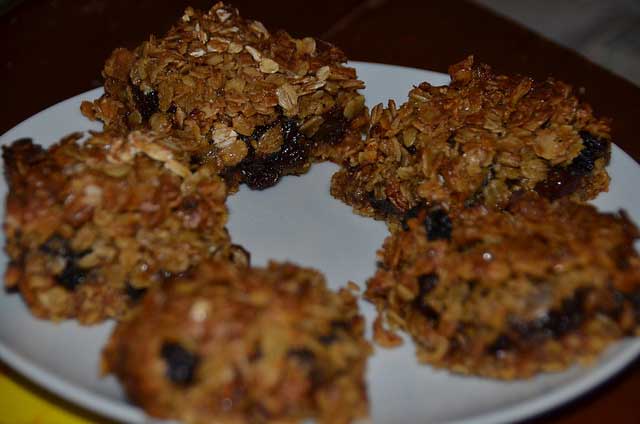 Mincemeat At Christmas
At Christmas time you can have a surplus of mincemeat in your cupboard – so well you could always make some more mince pies. Is it just me, or do mince pies sometime lose their appeal as the festive season progresses? And yet I don't want to waste the delicious homemade mincemeat jar still sitting in my cupboard
Of course you don't have to wait until after Christmas to make these sweet treats. They are a lovely alternative to mince pies during the festive season too!
It's a real shame to waste any of that lovely mincemeat that you made before Christmas – try out these flapjacks – you may even prefer them to mince pies!
So I started thinking what mincemeat would be good with and suddenly though – flapjacks. Flapjacks are always delicious either plain or with something in them.
So I decided on mincemeat Flapjacks – and actually I think they have turned out rather well. It is another reason to make mincemeat in future! Perhaps mincemeat isn't just for Christmas after all! Anyway this could be called a leftover Christmas mincemeat recipe. After all there are recipes for leftover chicken and turkey and even leftover Stilton cheese, so having a recipe for leftover mincemeat only seems right and proper
Flapjacks – Easy To Bake
The thing that always astounds me about flapjacks is just how easy they are to make, and how quick. It's just a question of melting ingredients and then stirring the oats into a wonderful sweet, buttery mix. The tricky bit is getting the consistency right – not too soft and not too crumbly and dry.
It's a bit of a worry while the flapjack squares are left to cool, whether they will set enough to hold together especially with all that mincemeat in the middle. Happily they did – and they are really delicious. A fabulous tea time treat or an extra in the lunch box. Of course all the oats make you feel like you are eating something quite healthy, but you mustn't forget all the fat and sugar in it!
I went a little lighter on the sugar than some recipes I have seen, especially when you get all the sweetness of the mincemeat too.
More Flapjack Recipes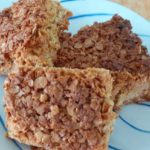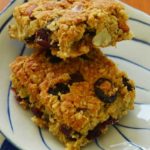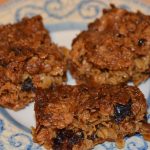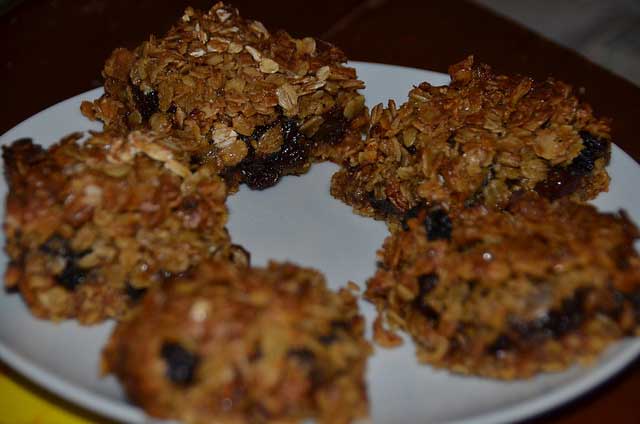 Mincemeat Flapjacks Recipe
Great way to use excess mincemeat
Ingredients
125

g

butter or margarine

100

g

soft brown sugar

3

tablespoons

golden syrup

225

g

oats

340

g

mincemeat
Instructions
Preheat the oven to 180 degrees C

Prepare a baking dish by greasing and line with baking parchment

In a large saucepan melt the butter, sugar and golden syrup over a gentle heat

When melted, remove from heat and stir in the oats thoroughly

Spoon out half the oat mix and press into the bottom of the baking tray

Place all the mincemeat on top of the oat mix, smoothing it out evenly

Pour out the remaining oat mix covering all the mincemeat

Bake in the oven for 30 minutes until it is golden brown

Remove from the oven

With sharp knife, score into 12 squares

Leave to cool and harden

Remove from tin when cold