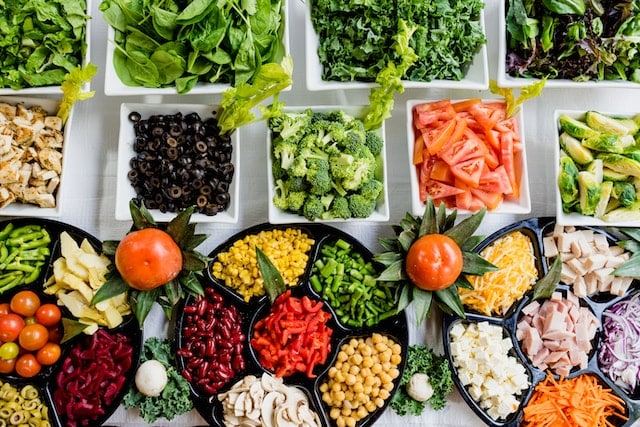 In a world filled with illnesses and infections, our immune system acts as a shield, protecting our bodies from harmful invaders. To keep this defense system strong, we need to provide it with the right tools, and one of the most powerful tools is our diet. Organic whole foods and nutritious food options can work wonders in boosting our immune health and helping us stay strong and healthy.
In this article, we'll explore some simple yet effective ways to supercharge your immune system through your diet.
Vitamin C: The Immune System's Best Friend
Vitamin C is like a superhero for your immune system. It helps your body produce more white blood cells, which are essential in fighting off infections. You can find vitamin C in fruits like oranges, lemons, and grapefruits, as well as vegetables like broccoli and bell peppers. A glass of fresh orange juice or a colourful salad is a delightful way to pump up your vitamin C intake.
Get Your Daily Dose of Zinc
Zinc is another vital nutrient that plays a crucial role in immune health. It helps your immune cells function properly and even aids in the healing of wounds. You can find zinc in foods like beans, nuts, and whole grains. Meat and dairy products are also good sources for those who include them in their diets. So, whether you're a vegetarian or a meat lover, there's a way to include zinc in your daily meals.
Probiotics for Gut Health
Your gut is home to a significant portion of your immune system. Keeping your gut healthy can help you stay strong against infections. Probiotics, the good bacteria, can be your allies in this journey. Yogurt, kefir, and other fermented foods are rich in probiotics. These friendly bacteria help maintain a healthy balance in your gut and can improve your overall immune function.
The Power of Protein
Proteins are the building blocks of your body, including your immune cells. Lean meats like chicken, turkey, and fish are excellent sources of protein. If you're a vegetarian or vegan, you can turn to alternatives like tofu, beans, and lentils. Including protein in your diet helps your immune cells stay strong and efficient.
Don't Forget About Healthy Fats
Healthy fats, like those found in avocados, nuts, and olive oil, can boost your immune system. These fats help your body absorb essential nutrients, like vitamins A and D, which are crucial for immune health. So, drizzle some olive oil on your salad or snack on a handful of nuts to support your immune system.
A Bunch of Antioxidants
Antioxidants are like the body's clean-up crew. They help remove harmful free radicals that can damage your immune cells. Fruits and vegetables with vibrant colors, such as berries, spinach, and carrots, are packed with antioxidants. By eating a variety of these colourful foods, you can ensure your body has the antioxidants it needs to keep your immune system in tip-top shape.
Garlic: Nature's Antibiotic
Garlic isn't just a flavorful addition to your meals; it's also known for its immune-boosting properties. It has been used for centuries to help the body fight off infections. Garlic contains allicin, a compound that can enhance the immune response and provide natural protection against various illnesses.
Stay Hydrated
While not technically a food, staying hydrated is essential for a robust immune system. Water helps your body flush out toxins and supports the proper functioning of your immune cells. Aim to drink plenty of water throughout the day, and if you want to add some flavor, try herbal teas or infused water with slices of lemon, lime, or cucumber.
Limit Sugar and Processed Foods
While it's important to focus on immune-boosting foods, it's equally important to limit the consumption of sugar and processed foods. High sugar intake can weaken your immune response and promote inflammation. Processed foods often lack the essential nutrients your body needs for optimal immune function.