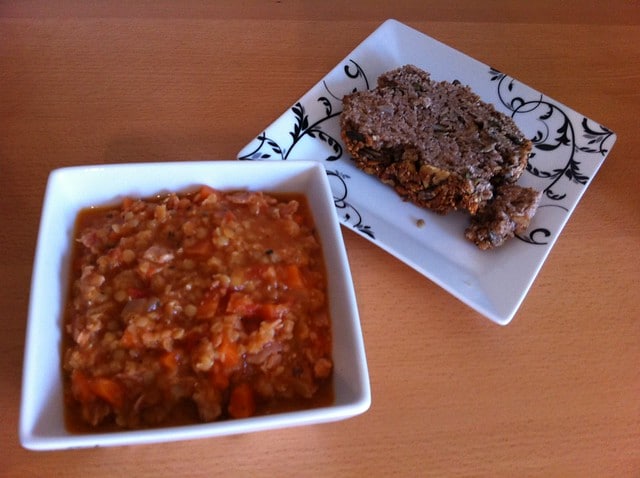 Wonderful Lentil And Bacon Soup Recipe
This Lentil and Bacon soup recipe came from a reader. It is a main course soup which would be great as a light supper.
Tried and tested recipes from busy people who know about cooking for families, will always be good! Especially when a new soup recipe has a combination of flavours that I haven't yet tried.
As a big fan of lentil recipes, I was excited about this one. Low cost and nutritious, lentils are adaptable in many recipes. Malaika kindly responded to my Twitter request for lovely lentil recipes as I have put together a collection of lentil recipes in an EBook.
Easy recipes that are also low cost from busy cooks are always welcome!
Lentils are such a great food – for stews, bakes and soups like this wonderful lentil and bacon soup
Help For Life's Ups And Downs
Malaika works for DebtHomesKids – so she knows quite a bit about the problems that can arise in families – such as debt and day to day life struggles. The website offers advice and support and provides a support network for anyone concerned about money and brings together clear advice, top tips, solutions to money problems, hints on how to make your money go further, and where to turn when things go wrong. There are also forums where people can get support from others experiencing similar problems.
When Red Lentils Are Best
Red lentils cook quickly and easily, without any pre-soaking. Readily available in supermarkets they cost around £1 for 500g. They tend to go soft and mushy when cooked, so are ideal for soups.
This soup can be left with bacon pieces whole – or put in a liquidizer to make a smooth soup – it is up to you. Sometimes I liquidize most of the soup but leave a few whole pieces so the soup has a little more substance. Once the soup is cooked it can be left to simmer for a while – so is ready just whenever you are! It can also be refrigerated or frozen for another day.

Malaika's soup is best served with your favourite bread – home made whether by you or by a local baker.
Lentil And Bacon Soup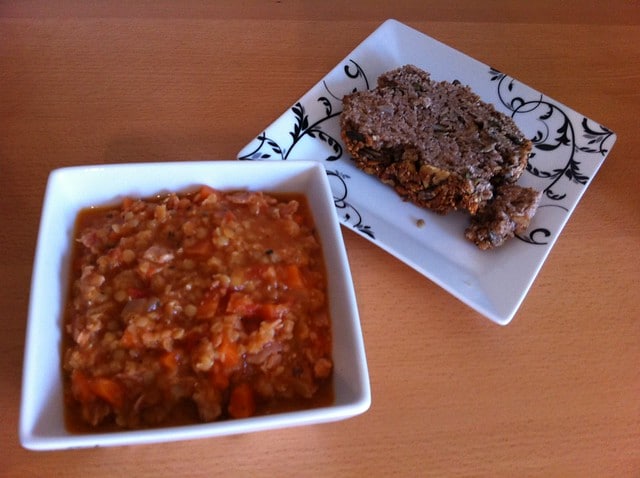 Ingredients
300g

red lentils

8 rashers

bacon (any type that you like)

2

carrots

1

large onion

14oz / 400g

tin of chopped tomatoes

1 litre

vegetable stock (more if you like it runnier)

2 tablespoons

oil

2 tablespoons

dried coriander (optional)
Cooking Directions
Heat the oil in a large saucepan
Chop the bacon, carrots, and onion into small pieces. If you like your soups smooth then the size of the pieces does not matter as you will blend the soup at the end.
Place the bacon, carrot, and onion into the large saucepan
Cook on a low heat, stirring regularly until the carrots have softened, and the onion and bacon have browned off
Add the lentils and tomatoes and stir well
Add the stock and coriander, and leave soup cooking on a low heat for about an hour and a half. The good thing is that you cannot really over cook the soup, so it can be left cooking slowly for several hours. Ensure you give it a stir every now and then.
When the vegetables and lentils are tender, and most of the water has simmered off, remove from the heat.
If you like your soups chunky, then you can now serve it with your favourite homemade bread. If you like smooth soups then leave the soup standing so that it can cool slightly before blending it.
Once blended, reheat the soup, and serve with your favourite homemade bread