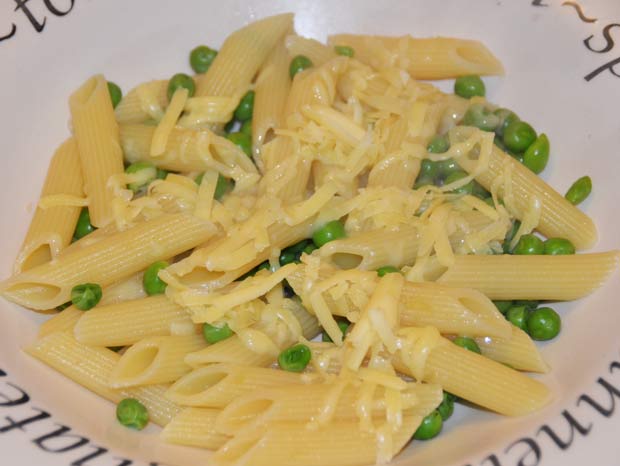 Quick And Easy Pasta Recipe
This is my all time favourite 'standby' recipe. If I am having an evening on my own and don't want to spend anytime cooking, or if I am too tired to cook much for the family. It's also great when you are low on ingredients when you have not had time to shop as you will often find some of the few things left in your cupboard are… pasta, peas and cheese.
There are many quick and easy pasta recipes, but this must be one of the easiest. Somehow pasta, peas and cheese are ingredients that seem to just go together.
You can adapt the quantity to the number of people you are cooking for, and according to how hungry you are. You can use fresh or frozen peas but you could also use sweetcorn
Any type of cheese will do. I usually use a mature cheddar cheese, but parmesan, mozzarella, blue cheese or really any cheese will do – so long it is one you like. I usually season this dish with lots of freshly ground black pepper.
You can even teach your children how to cook it. Great for students too!
Add Your Own Flourish
There are so many things you can add to this basic idea:-
Left over pesto in jar
sun-dried tomatoes
olives
Fresh tomatoes
frozen green beans
broccoli florets
Serve with plenty of black pepper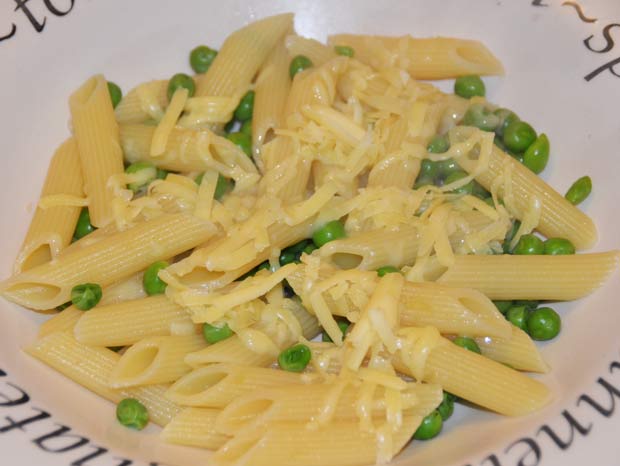 Pasta, Peas And Cheese
Ingredients
75-100

g

pasta shapes

per person

25-40

g

cheese

grated or crumbled, depending on cheese

25

g

peas

fresh or frozen per person

1

sprinkle

black pepper

freshly ground
Instructions
Cook the pasta in boiling water for 12-15 minutes

Add the peas to the water 5 minutes before the end of cooking time

Drain and sprinkle with plenty of cheese

Add freshly ground black pepper