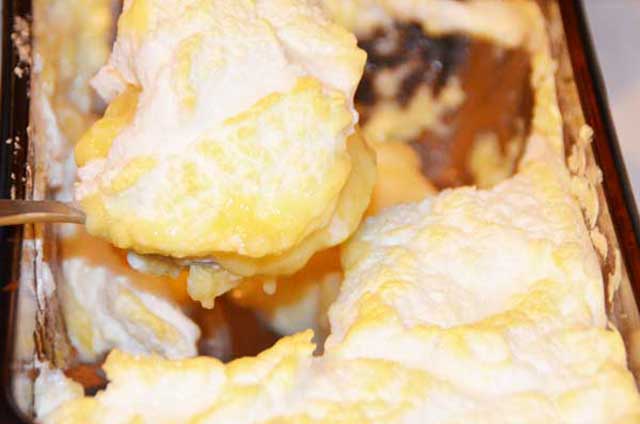 Simple Pudding With Pineapple
This easy, low cost pineapple pudding recipe came from a Yorkshire WI recipe book printed in 1931! I was so excited to find the book as it has 600 recipes in it and most have no more than 6 ingredients and not very many instructions. The women who used these books had busy lives – perhaps differently busy from the ones we lead today. I certainly think we can learn something from them in our quest for easy to cook recipes with cheap ingredients but tasty too!
A delightful pineapple dessert recipe from a 1930s WI cookbook! They knew a thing or two about low cost, easy recipes back then
For my first recipe to make from the book I chose this Pineapple dessert. My choice was partly because I had a tin of pineapple in the cupboard. But also I had not come across a pineapple pudding quite like it before. Many puddings we have now are considered 'traditional' such as Treacle Pudding, Rice Pudding and Apple Crumble but I am sure some lovely pudding recipes may have got lost in the ether of time – and may be this is one of them.
WI Recipes
Several of the recipes in the book are not quite as specific as recipes are today. Maybe people had more knowledge such as how to feel how hot the oven was by putting a hand in it. Or may be because people adapted the recipe according to what they had in the cupboard, in times when ingredients may have been less available.
For example the original recipe for this pineapple pudding says 2oz or 3oz of butter without any explanation of why. Probably it simply means really that although 3ozs are best 2ozs is fine if that is all you can spare. The recipe also suggests a pint of pineapple juice and milk together without specifying the relative quantities. I have interpreted the recipe and recorded how I see the final recipe as I made it.
Although we are not used to this way of presenting recipes, it is helpful in a way in that it indicates which ingredients can be more imprecise in their quantities.
These days I think people can be be put off from doing a recipe if they do not have the exact ingredients. Whereas in many cases a recipe can be used as a starting point or as an idea and adapted to what you have in your cupboards or indeed to your own tastes.
Low Sugar Pineapple Pudding
There is a relatively small amount of sugar in this recipe. Most surprisingly the topping is whipped egg whites. You might have expected it to be a meringue type topping but this is just egg whites with no sugar. Puddings with pineapple need only a small amount of sugar as the fruit itself provides plenty of sweetness.
Simple Ingredients For a Tasty Pudding
This is the sort of pudding that can be made at short notice as it is made from store cupboard items (if you generally buy tinned pineapple) since it is made from eggs, flour, milk and sugar plus the pineapple. Many of the recipes in the cookery book are like that as I think our Grandmothers knew how to make delightful meals – both savoury and sweet, from basic ingredients
More Recipes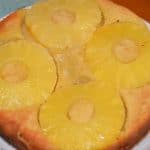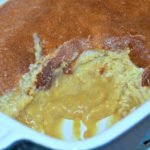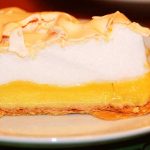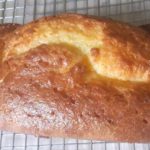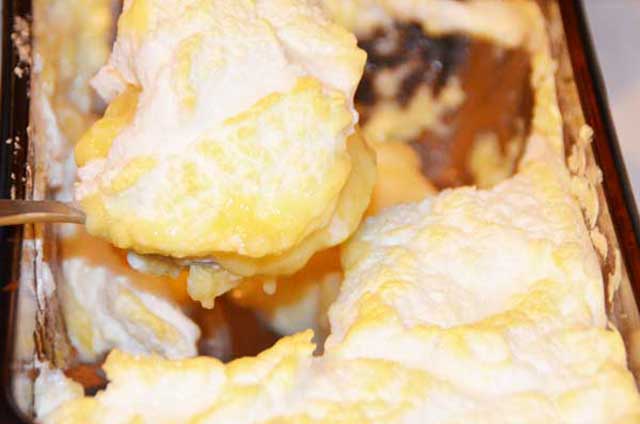 Pineapple Pudding Recipe
Easy, tradditional pudding recipe
Ingredients
1x 450

g

tin pineapple pieces

85

g

butter

55

g

flour

55

g

sugar

3

eggs

separated

1/2

pint

or more to make juice and milk total 1 pint

juice from tin of pineapples
Instructions
Preheat oven to 150 degrees C

Grease a pie or baking dish

Drain the juice in the pineapple tin and measure it and measure some milk to make the total liquid 1 pint (568ml)

Place the pineapple pieces in the dish

Melt the butter over a gentle heat in a saucepan

Sprinkle on the flour and add the milk stirring continuously until smooth

Cook for 2 minutes

Remove from heat and add the pineapple juice, sugar and egg yolks

Stir until smooth

Pour over the pineapple pieces

Bake in the oven for 20 minutes or until the pineapple custard is set

Beat the egg whites until they are stiff

Spoon over the top of the custard to completely cover it

Return to the oven for 10 minutes or until browning on top

Serve hot or cold