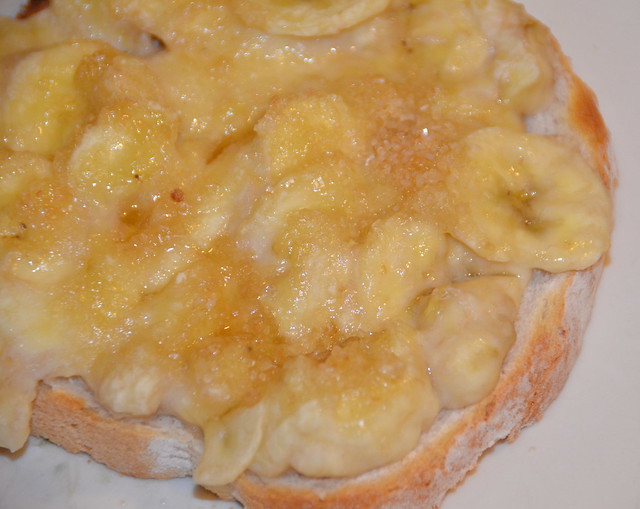 Easy Banana Desserts
Don't you sometimes just fancy something sweet, that is delicious but easy to do. Cheesecake, Baked Alaska and Lemon Meringue pie are not difficult to do, but they do take time. Here is a really easy dessert recipes with not many ingredients that you might just have in your kitchen already, so are wonderful for a last minute decision to do a dessert.
A fabulous way to use up bananas – and only takes minutes to prepare!
Delicious desserts don't have to be complicated. This really easy and quick dessert recipes are made with just three ingredients each and are low cost too!
Who says impressive desserts have to be complicated and expensive?
Banana Dessert
This banana dessert is ready in a few minutes and is really delicious. Ideal as an after school or late night snack too
Easy Banana Dessert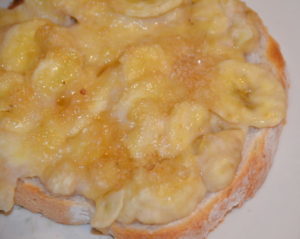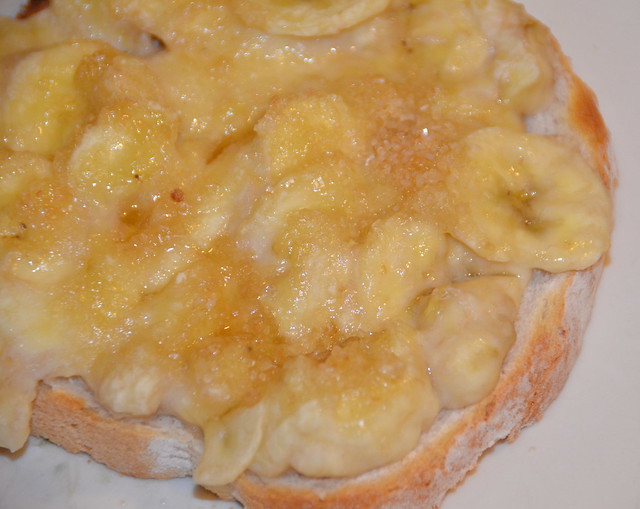 Ingredients
4 slices

bread

2

large bananas, peeled and mashed

1-2 tablespoons

Demerara Sugar
Cooking Directions
Toast the bread on one side only under a grill
On the untoasted side place some mashed banana.
Sprinkle with some demerara sugar and return to the grill for a few minutes.
Serve with either ice cream or pouring cream – very yummy and the kids will love it – but be careful as the sugar will caramelise and be very, very hot.
About Rhona
Rhona lives in Spain and loves experimenting with food both for herself and generously cooks for other people too.
Rhona says:-
I am retired and sadly I never had a family. I have always experimented in the kitchen and had many friends who like me didn't have a lot of money. So I invited them to bring whatever they had and I try to cook something for all of us. One of my male friends always brought 6 eggs.
I now live in Spain and am trying to do something similar here – the food available is very different but actually more healthy and I am still able to experiment.