Fajita Mixes
Most of the time I like to cook from scratch with basic ingredients. However there are some products that are worth a second look. These are mostly those products that are specific sauces with many special ingredients for a recipe originating in another country – such as a curry or a sweet and sour sauce. These are particularly useful for a beginner cook or a cook that is not confident enough to just have a go and trust their own instincts
So when I was asked to try some of the Discovery product, the fajita sauce I knew I would be happy to review them.
Using a Commercial Sauce
So when I had the opportunity out some Discovery Fajita sauce I thought it might be good opportunity to see if it would be useful to use in my cooking, generally.
Something like a Fajita sauce is relatively expensive to make from scratch since it tends to combine small amounts of many ingredients. This is fine if you already have the ingredients in the cupboard, but if you went out and bought them, the combined price would be considerably more than a fajita sauce. So unless you intend to cook fajitas every week it probably isn't worth it.
The team at Discovery did ask me to come up with a recipe too. Well I could hardly come up with recipe that was on the pack – so here is something a little different – and in keeping with the easy and low cost ethos of my website
Fajita Style Cottage Pie
I decided to use the Fajita sauce with some beef mince as a handy way to make a chilli style cottage pie. I suspect the sauce could be used in a chicken casserole or beef stew either and it would all taste good – It's good to try out different things and not use it just a fajita
Fajita Style Cottage Pie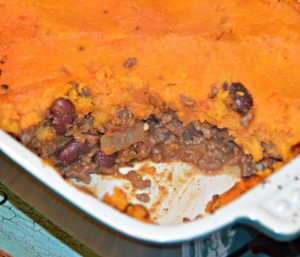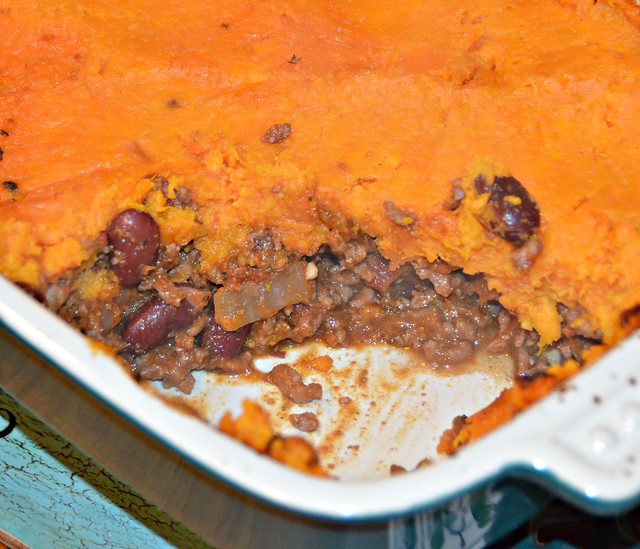 Ingredients
1 tablespoon

sunflower oil

1 onion

peeled and chopped

1 large carrot

grated

2-3

garlic cloves, peeled and crushed

500g / 1lb

beef mince

1 jar

Discovery Fajita Sauce

400g / 14oz

can kidney beans, washed and drained

2-3 large

sweet potatoes, peeled and chopped
Cooking Directions
Place the sweet potatoes in a large saucpan of boiling water
Bring back to the boil on the hob and turn down to a simmer for about 15 minutes or until soft
Meanwhile, in a large, heavy bottomed frying pan, heat the oil
Add the onions and fry for a few minutes to soften
Add the garlic cloves and cook for a couple of minutes
Add the beef mince
Stir in the seasoning on the top of the Fajita jar
Cook for a few minutes until the meat has browned
Add the grated carrots and stir
Add the Fajita Sauce and the kidney beans
Bring to the boil, stirring continually
Turn down the heat to a very gentle simmer for a couple of minutes
Meanwhile mash the sweet potatoes with a knob of butter
Place the meat sauce in a baking dish
Cover with the sweet potato mash
Bake in the oven for about 30 minutes
Serve with salad