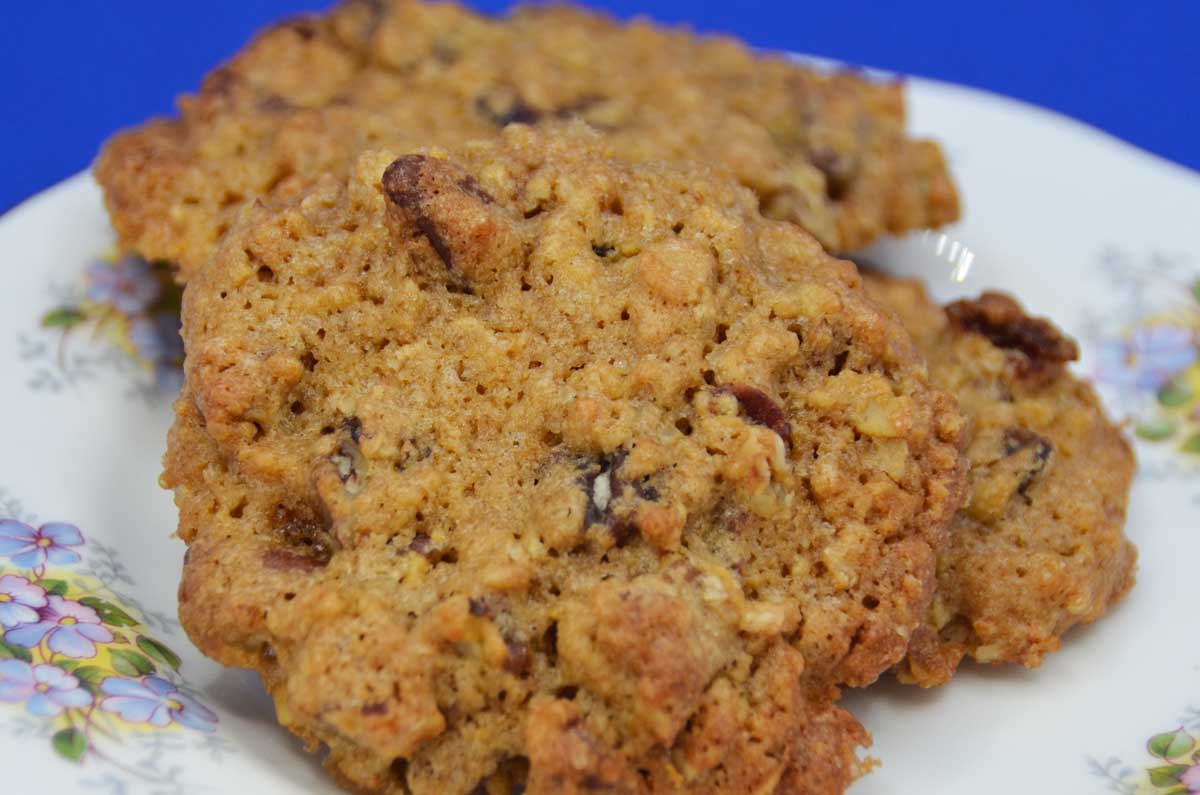 Making Biscuits
It is fun to make biscuits – they are so easy and you can make them very tasty. These biscuits ware nutty and fruit so there are so many flavours in every bite!
Making biscuits is easy and fun and are so much nicer than shop bought – plus you can make them whatever size you like!
Pecan And Cranberry
I love dried cranberries. Small, sweet yet with a sharpness they are a great addition to any recipe calling for dried fruit. Such as in these Flapjacks with Fruit And Seeds
Cranberries grow in North America as do pecan nuts so this is these are really quite American biscuits – or should that be cookies.
These pecan and cranberry cookies are amongst my favourites.
With an 'all in one' approach, as all the ingredients go in one bowl – they are quick to put together and only need 12-15 minutes in the oven. The recipe calls for Muscavado sugar to give a darker molasses flavour , but do use ordinary brown sugar or even all caster sugar if you don't have any muscavado sugar in your store cupboards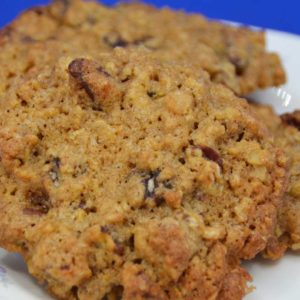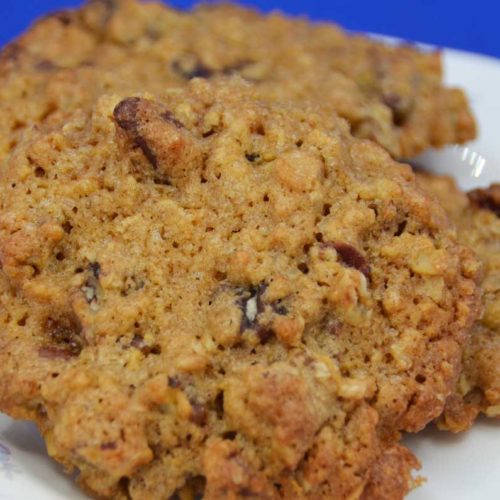 Pecan and Cranberry Cookies
Easy, one bowl, tasty biscuits
Ingredients
60

g

butter

softened

50

g

muscavado sugar

40

g

caster sugar

75

g

plain flour

1/4

teaspoon

baking powder

50

g

rolled oats

50

g

dried cranberries

40

g

pecan nuts

chopped

1

egg beaten
Instructions
Put the butter and sugar in a bowl and cream together using a wooden spoon or food processor

Add the flour and baking powder and mix in thoroughly

Add the oats, cranberries and nuts and stir thoroughly

Stir in the beaten egg to pull all the mixture together in a dough

Grease or line two baking trays

Using a teaspoon, place small balls of dough on the tray around 2 cms apart

Flatten slightly with the back of the spoon

Bake for 12-15 minutes or until brown

Allow to cool slightly and then transfer to cooling rack