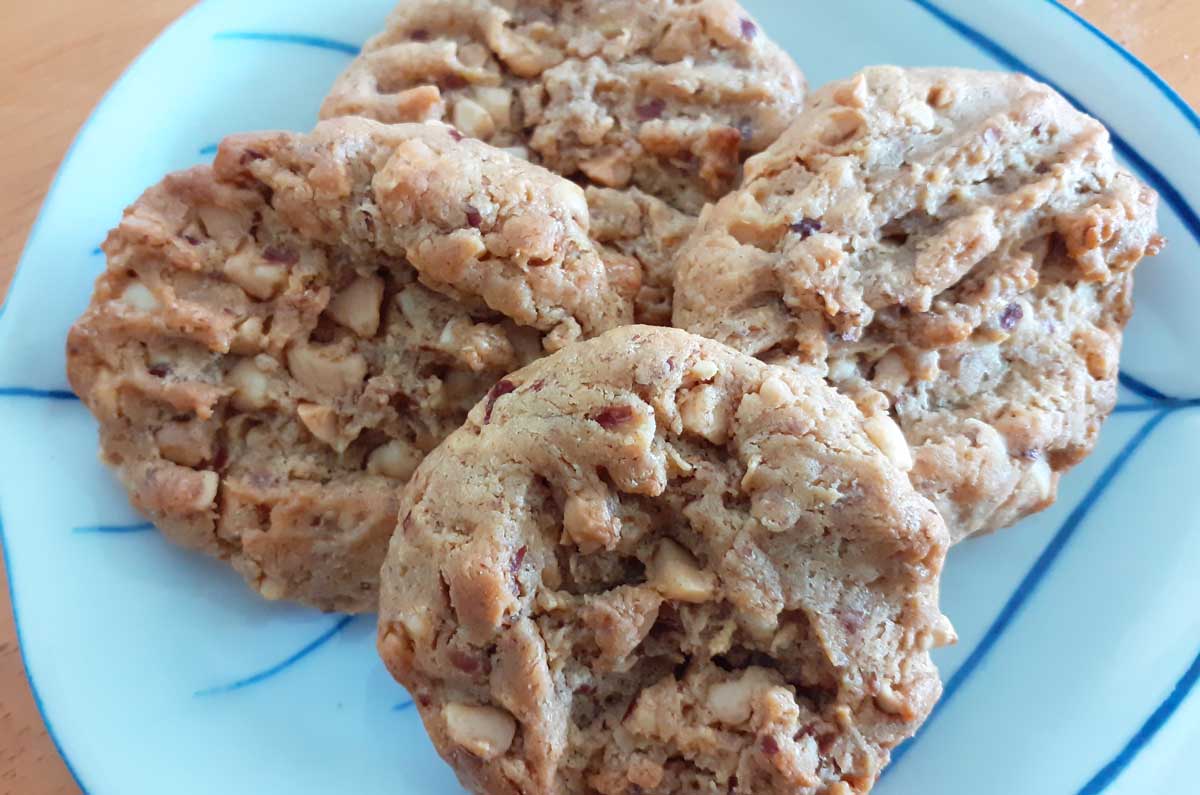 Peanut Butter Biscuits
In these days of the Coronavirus Lockdown, people are baking more than ever before. Yet this is a time when it can be difficult to get hold of ingredients such as flour, butter, sugar and eggs. So we have to adapt our cooking to what is available. Some people can get plain flour, others self-raising and others can't get any at all!
As a result I will be posting and highlighting some recipes which have an absence of some key ingredients! These peanut butter biscuits are so easy to do – and actually make quite a healthy snack if you go easy on the sugar! They are great for cooking with children too.
These peanut butter biscuits are great for baking with children – but they also make quite a healthy snack at any time of day!
A reader gave me this recipe to try. She posted it on my Penny's Recipes Facebook Page where people are welcome to share recipes – as well as in my Facebook Group
Peanut Butter
I made these biscuits with Whole Earth Crunchy Peanut Butter as this was what I had in the cupboard. I would recommend using crunchy peanut butter but the brand is irrelevant. The only thing I would check is how much sugar is already in your peanut butter. Whole Earth has no added sugar whereas some brands do have some – such as Sun Pat
I only say this as you may want to experiment with the volume of sugar you add. I am trying to cut down my sugar consumption so only added a relatively small amount. I would even risk trying it without any – or perhaps just a spoonful!
Without the sugar, Peanut Butter is a healthy food when eaten in moderation
Easy Peanut Biscuit Recipe
This recipe is really simple and makes delicious peanut butter biscuit bites. It is easy enough for children to make by themselves – and most children like peanut butter.
I will make these often as small snacks – good for taking on a long walk as an energy boost – or in a packed lunch (when we can go places again!)
I have already posted another Peanut Butter Cookie Recipe on this website that requires flour – so you can always try that one too!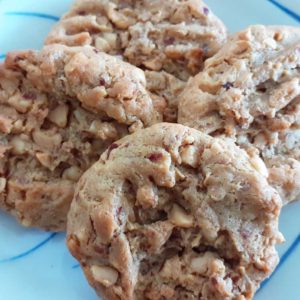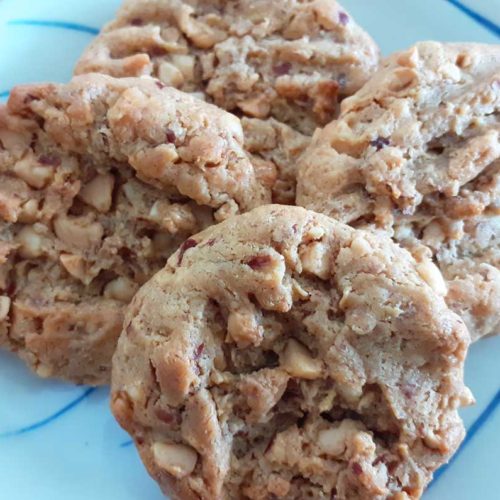 Peanut Butter Biscuits
Easy, gluten free, biscuits
Ingredients
200

g

crunchy peanut butter

50

g

sugar

1

egg

beaten
Instructions
Pre-heat the oven to 170 degrees C

In a bowl, beat the sugar into the peanut butter

Add the egg and mix thoroughly to form a dough

Grease a baking tray or line with greaseproof paper or a teflon baking mat

Make golf ball size chunks of dough

Place the blobs of dough onto the tray and press each one down with the back of a fork

Bake in the oven for 12 minutes until nicely brown

Allow to cool