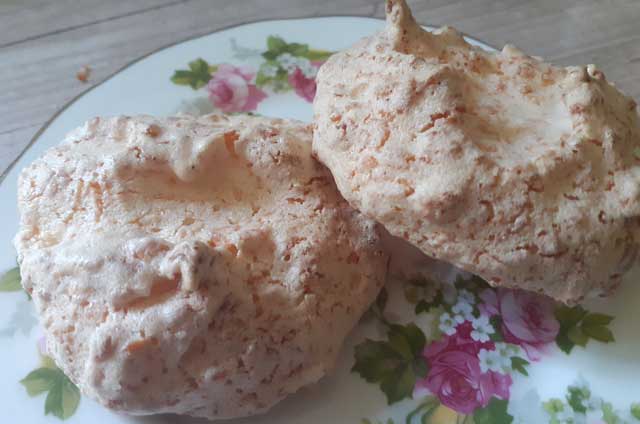 Macaroon Recipe
If you are looking for a simple recipe for a sweet treat, these coconut macaroons could be just for you. And they are flourless so no worries if you are still struggling to find flour in the supermarket.
These Macaroons are so easy to make you can whizz them up in a matter of minutes and they only need 15 minutes in the oven. Great to bake with children
The basic recipe has just 3 ingredients – egg whites, sugar and dessicated coconut. You can add flavourings – may be some vanilla essence or a blob of jam in the middle which I did with a few of the macaroons.
Freezing Egg Whites (And Yolks)
I made this recipe when I had some leftover egg whites from the Raspberry Clafoutis recipe. Did you know you can successfully freeze egg whites? I just put them in a small sealed container and popped them in the freezer then defrosted them thoroughly before use. I also labelled the box carefully so I knew how many egg whites are in there.
Just as an aside you can also freeze egg yolks. You need to beat them, then add a pinch of sugar or salt (which you use depends on whether you will be making something sweet of savoury with them) then pop them in the freezer. Don't forget to label them as how many egg yolks and what you added.
Patience Is a Virtue!
When you take these Macaroons out of the oven they will be light brown but will still be quite soft. So you do need to leave them to cool before trying to touch them or try them. Once cool they are crisp and light – a delightful ball of sweetness!
Rather than greasing a baking try I use these silicone baking sheets. You will also need an electric hand whisk
Coconut Macaroon Recipe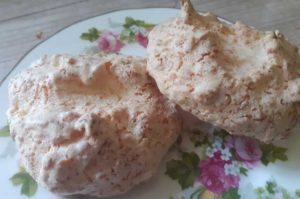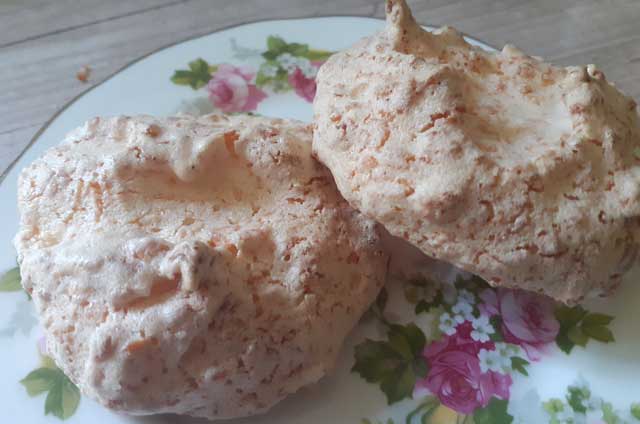 Makes 10-12 Macaroons
Prep time: 10 minutes
Cook time: 15 minutes
Total time: 25 minutes
Ingredients
2

eggs whites

100g / 3oz

caster sugar

120g / 4oz

desiccated coconut
Cooking Directions
Pre-heat the oven to 160 degrees C
Whisk the egg whites until stiff
Add the sugar a little at a time whilst still whisking until smooth and stiff
Fold in the coconut
Grease a baking tray
Using 2 dessert spoons place blobs on the baking tray leaving a gap in between
Bake in the oven for about 15 minutes, until the macaroons are light brown.
Remove from the oven and allow to cool