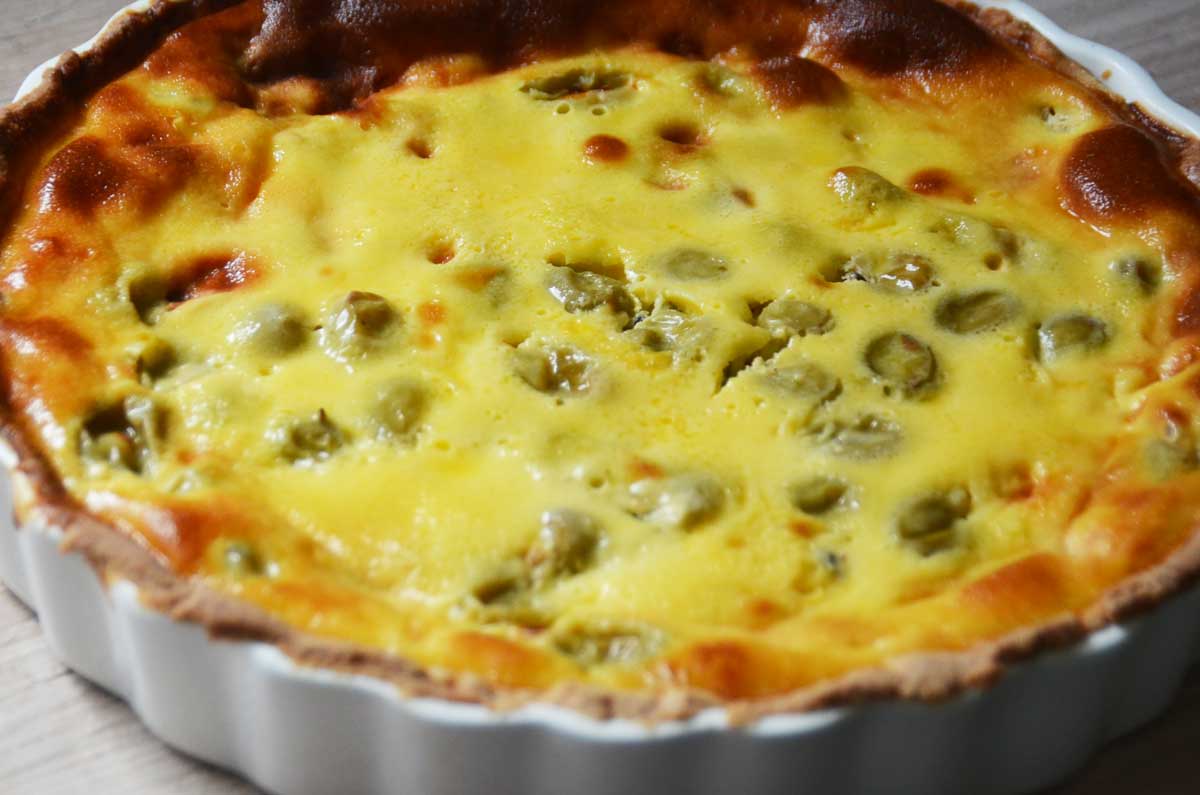 Gooseberries
Gooseberries are becoming one of my favourite summer fruits. I mean I love raspberries and strawberries but there is something a little more special about gooseberries. For a start they are not quite so abundantly available in the supermarket so it feels like a little triumph when you get hold of some.
Gooseberries feel extra special in the summer month with a shorter season and more limited availability in the shops. So a tart like this is extra special
And then they are usually a bit too tart to eat straight from the punnet. So some cooking is required and there a re a hole host of interesting recipes to try.
Sweet Pastry
This gooseberry tart recipe take a little effort but is really not too difficult. It starts with a sweet pastry – but you could use a ready made shortcrust pastry if making it really just isn't your thing. There are some companies (Jus Rol) who make a ready made sweet pastry but it may only be available in bigger supermarkets and quite difficult to get hold of.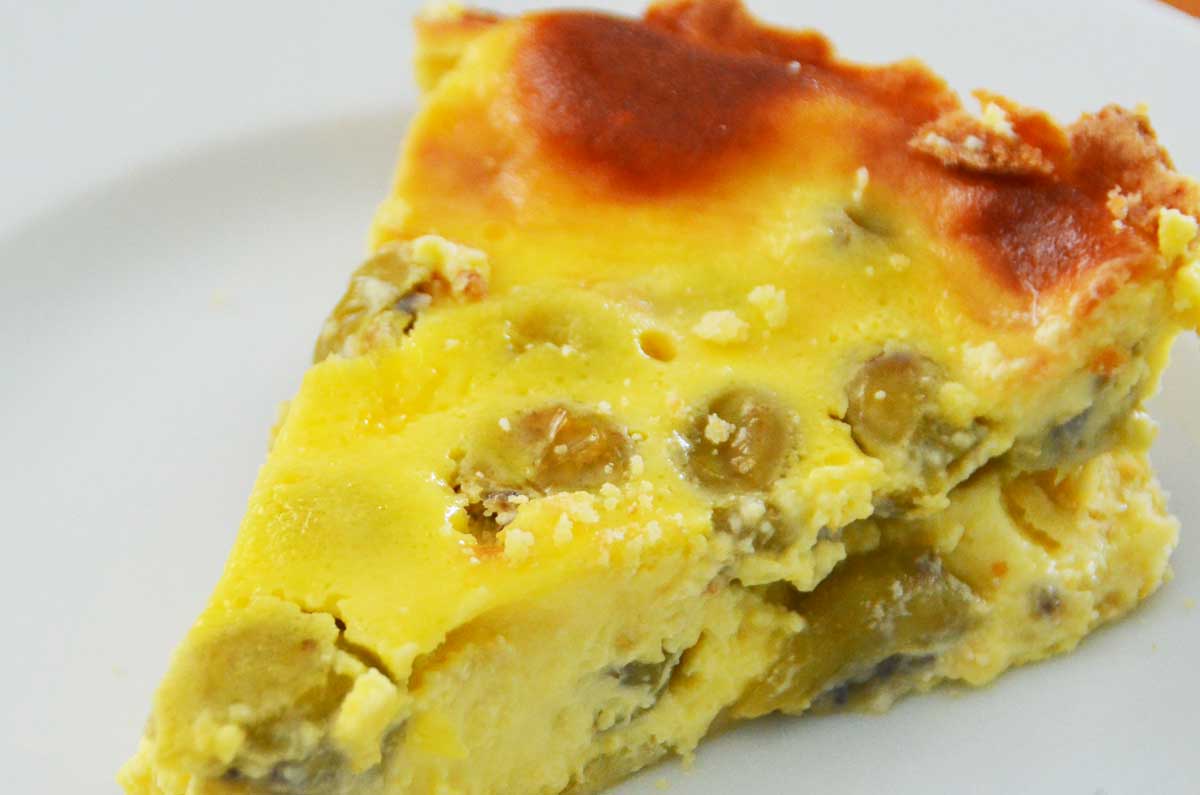 Making sweet pastry is quite easy. It is just like making usual shortcrust pastry but with the addition of some icing sugar (or you can use caster sugar is you don't have any icing sugar). It also is best to bake it blind for 15 minutes to cook the pastry before adding the filling. The pastry will need to be weighed down with some greaseproof paper and some baking beans. Although you can use dried chickpeas or other beans.
Gooseberry Tart
The recipe needs just eggs cream and sugar along with the gooseberries to make this magnificent dessert. Serve warm out of the oven it is also delicious cold later on. Serve with cream or ice cream.
If you can't get fresh gooseberries then frozen ones are just as good.
More Gooseberry Recipes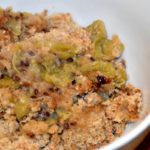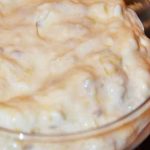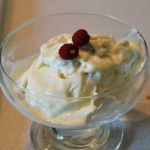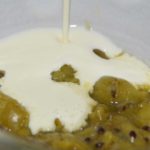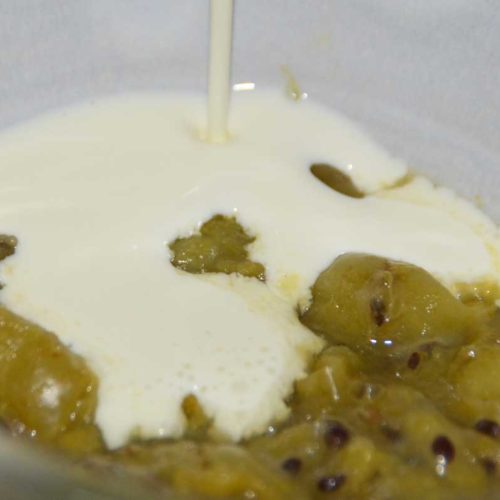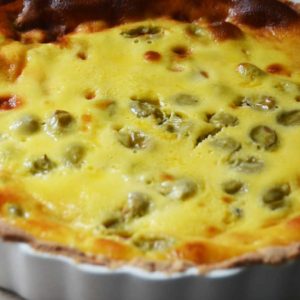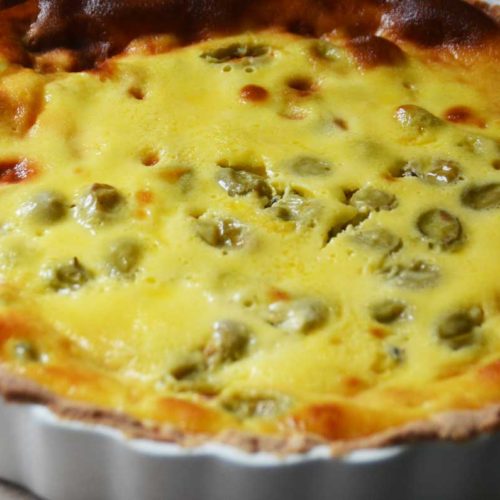 Gooseberry Tart
Delicious gooseberry custard tart dessert
Ingredients
For the Pastry
150

g

plain flour

50

g

icing sugar

75

g

cold butter

sliced

1

egg yolk

1

tablespoon

cold water
For the Filling
400

g

gooseberries

topped and tailed

3

eggs

100

g

caster sugar

300

ml

double cream
Instructions
Make the Pastry
Preheat the oven to 175 degrees C

Mix together the flour and sugar

Rub in the butter gently with your fingertips

Mix in the egg yolk and water, bringing it all together into a dough with your hands

Roll out the pastry on a floured surface and fit to the flan base

Place in the fridge to rest for 30 minutes

Cover the pastry with greaseproof paper and baking beans and bake in the oven for 15 minutes
Make the Filling
In a bowl mix together the eggs, cream and sugar

When the flan case is baked, cover the base with the gooseberries

Pour the egg mixture over the gooseberries

Bake in the oven for 35 minutes until the flan is becoming firm and browning a little