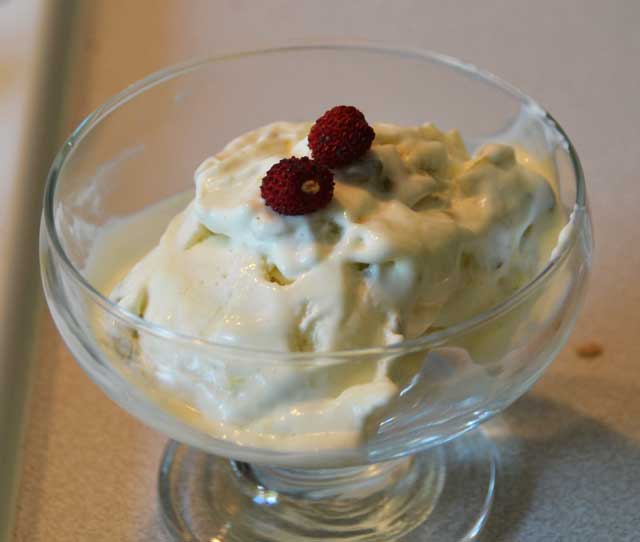 Proper Gooseberry Ice Cream
I love ice cream. I especially love 'proper ice cream' with cream and real fruit. There is a world of difference between cheap synthetic type ice creams and premium ice creams. Well you can make your own 'premium' ice cream for the price of a mid range ice cream. It will probably have more fruit in it and be more tasty. And you get to control the amount of sugar
This gooseberry ice cream cost about £3.20 for a litre and it is completely delicious. It would be great in an ice cream sundae, with meringue or just on its own.
Homemade premium ice cream, with real fruits and real cream and yoghurt. Full of goodness – pure luxury
Made With Real Gooseberries
The ice cream is very easy to make with few ingredients. The recipe is simply gooseberry stew, whipped up and frozen with cream and yoghurt. It is easier if you have an ice cream maker, but it is not essential. If you don't have an ice cream maker you will need to stir the contents every hour during the freezing process.
Once you know how to make ice cream you can really substitute any fruit you like and you can have premium ice cream for a fraction of the price of shop bought, whenever you want!
You can use red or green gooseberries for this ice cream. Red gooseberries are sweeter than green ones so the stewing process needs less sugar. If you use green gooseberries, simply double up the sugar when stewing – but taste before adding too much sugar and ensure there is wtill a bit of a tangyness to the gooseberries.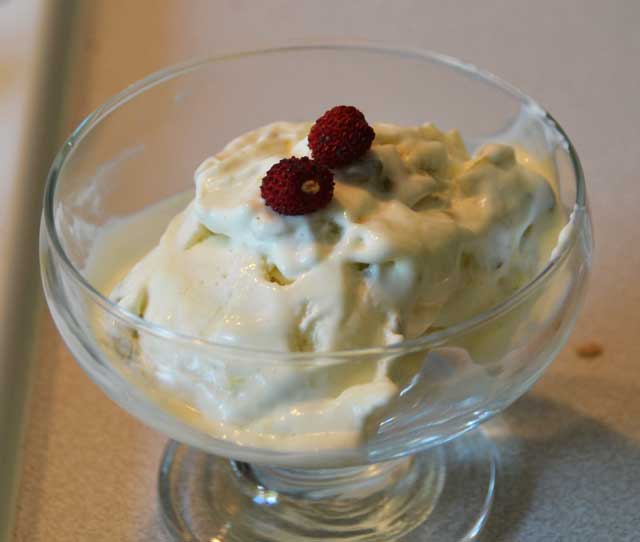 Gooseberry Ice Cream
Deliciously easy ice cream dessert
Equipment
Ice cream maker

electric hand held whisk
Ingredients
450

g

gooseberries

2

tablespoons

water

2

tablespoons

sugar

250

ml

double cream

250

ml

greek yoghurt

3

tablespoons

sugar

optional
Instructions
Top and tail the gooseberries (cut the stalks off)

Place in a heavy bottomed saucepan with the water and sugar

Heat gently and stew until soft and mushy - about 10 minutes

Put in a bowl to cool - when cool put in fridge to chill

Once gooseberries ready, whip cream to soft peaks with an electric whisk

Stir in yoghurt

Stir in gooseberry mix and stir well

Stir in extra sugar to taste if desired

Place in an ice cream maker and operate until frozen

-OR-

Place in ice cream tub in freezer and remove every hour to stir and replace until frozen
Notes
If you are using an ice cream maker, remember to put it in the freezer 24 hours before you want to use it.
More Gooseberry Recipes