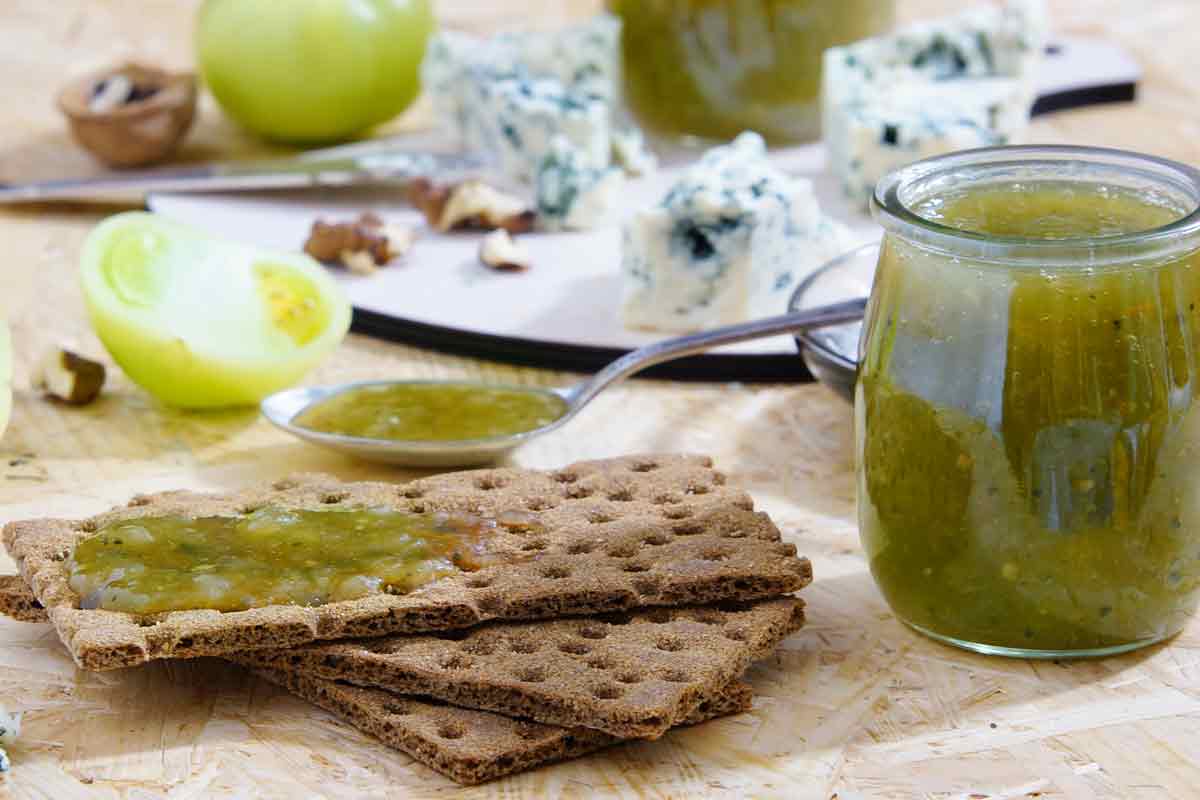 Abundant Green Tomatoes
In the late summer and Autumn there really are lots of green tomatoes about. I had already taken part in a mini Green Tomato Challenge between myself and Twitter friend Sara. We made Green Tomato Pasta Sauce and Green Tomato Soup. The results were delicious! Frankly it was very pleasing that there were other things that could be done with green tomatoes – other than make chutney. But when I saw a box of green tomatoes that had been left out for people to take – it was time to try out making the classic Green Tomato Chutney.
It is frustrating when tomatoes don't ripen as you would wish but this chutney more then makes up for the disappointment of not having red tomatoes!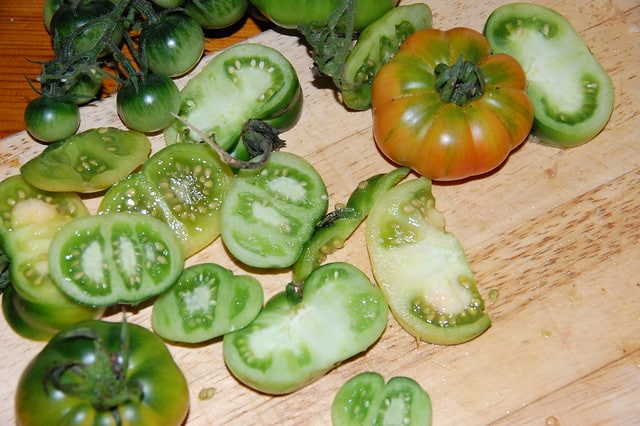 Making Chutney
I had already had an adventure into chutney making – when I made Apple Chutney! I will be including it in some Christmas Food Hampers that I will be making for people each year. What surprised me really was how easy chutney making is – you just put all the ingredients in a pan and boil for a while until it goes nice and thick.
Chutney Variations
When deciding what to put in the chutney, I took tips from what I consider to be the best and the simplest. This chutney uses a mix of green and red tomatoes. This is partly to use what you have and partly because it is recommended as the green tomatoes take some sweetness from the ripe tomatoes. However the chutney can be made with all red or all green tomatoes. The ingredients are variable – so long as you include vinegar – malt or cider vinegar – and some sugar, you are well on the way to making your chutney. You can add spices to pep things up a bit – may be some chilli powder for example. Pad out the fruit with sultanas, raisins or dates.
Adjust the amount of vinegar, sugar and sultanas in proportion to the amount of tomatoes you have. You can use cider vinegar rather than malt vinegar if you prefer. Don't worry if it doesn't seem to be reducing and thickening to start with – just keep simmering and you will see it soon gets to a lovely thick consistency.
When it is getting near to a thick consistency, don't forget to sterilise your jars. There are instructions on this in the Apple Chutney Recipe.
This recipe made a slightly sloppier chutney than my apple chutney, but it is amazingly delicious! Chutney is best after it had been left for a month or so. But that doesn't stop you from digging in straight away! Great with cheese on toast!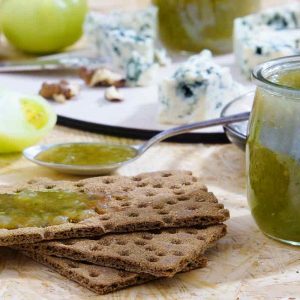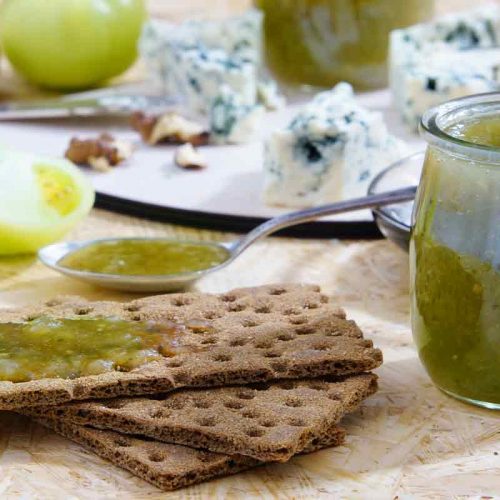 Green Tomato Chutney Recipe
Easy recipe for green tomatoes
Ingredients
750

g

tomatoes

500

ml

malt vinegar

250

g

sultanas

1

red onion

2

teaspoons

salt

400

g

light muscavado sugar
Instructions
Roughly chop the tomatoes

Peel and finely chop the onion

Place all the ingredients in a large heavy bottomed saucepan and bring to the boil

Stir and simmer for about 1 hour (or longer) with the lid off until the mixture has gone thick

Allow to cool a little then put into jars

Label the jars

Allow to cool

Store in a cupboard