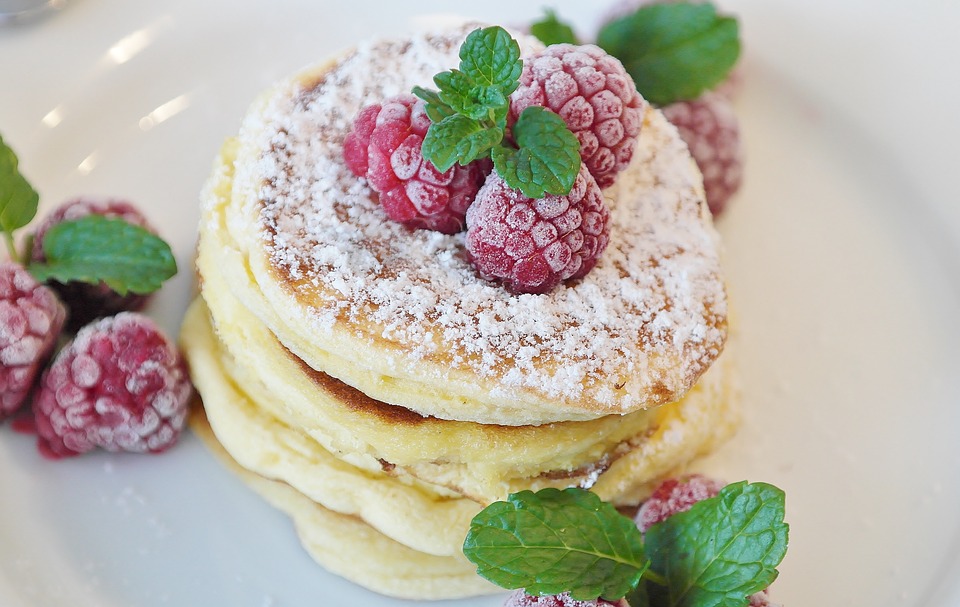 If you enjoyed your pancakes on Pancake Day – don't wait a whole year before you have them again! Instead try out some new recipes – and extra fillings! These almond pancakes not only ring the changes, but they are gluten free too! Just as easy to make as pancakes made with wheat flour and with a distinctive nutty taste
Savoury Toppings
Topping on pancakes are really endless. You can even start with a savoury topping and then finish with a sweet topping. How about bacon and maple syrup. If you are avoiding the supermarket you can order Halal bacon online. Try your local butchers too as many are doing local deliveries
Try it with some leftover chilli mince with sour cream or bolognaise sauce with some grated cheddar cheese
Sweet Toppings
My favourite this year was some fresh blueberries with some local Cream O Galloway ice cream – but any quality vanilla ice cream is delicious!
And of course you can always go for the traditional lemon juice and sugar – it is still delightfully delicious. And in the summer months – nothing better than Strawberries and Cream!
So enjoy your pancakes all year round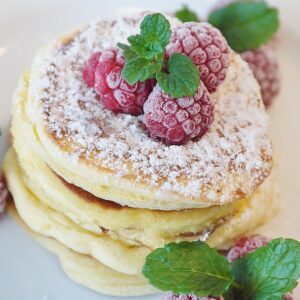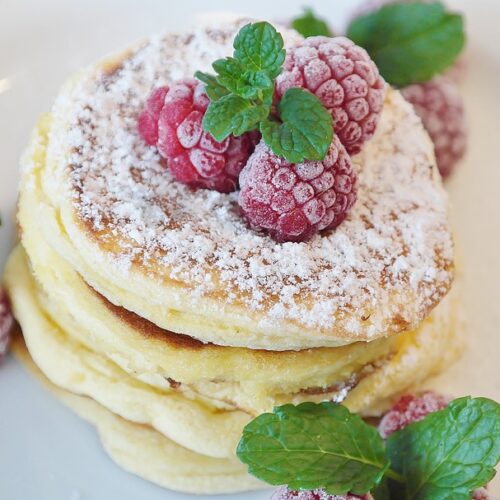 Almond Flour Pancakes
Ingredients
85

g

almond flour

40

g

coconut flour

1

tsp

baking powder

1

tsp

cinnamon

3

eggs

beaten

1

tsp

runny honey

120

ml

milk
Instructions
In a bowl, add the two flours as well as the baking powder.

Add the milk and honey to the bowl of dry ingredients and whisk well.

Add the eggs into the bowl of mixed ingredients, mixing and stirring thoroughly

Add oil to the frying pan and heat through. Then spoon 2 tablespoons of the mixture, making a round pancake shape.

Fry evenly on both sides until brown before adding a topping of choice.