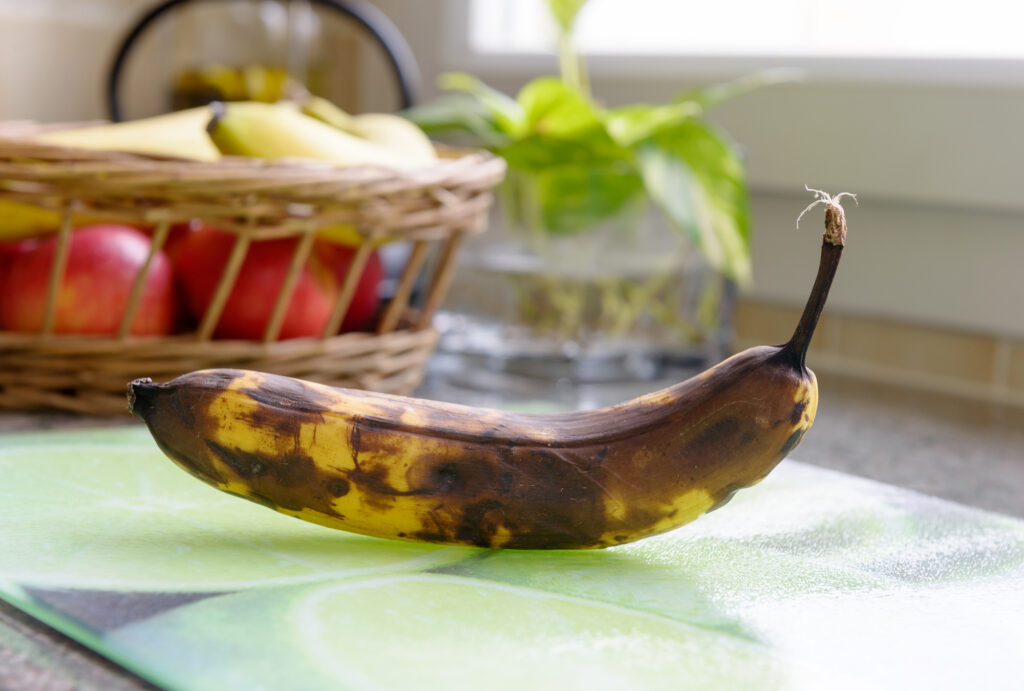 Is your fruit basket piling up with overripe or out-of-date fruit? Don't be put off by brown bananas or plums that have grown a little too squishy.
Before you toss any unused produce away, consider these five innovative ways to make use of your leftover fruit to turn them into something delicious. Plus, you'll be minimising food waste which is good for you and the environment.
Bananas – Bake Banana Bread
Banana Bread is a household treat that is loved by many and is relatively quick and easy to make! Did you know that the best bananas for banana bread aren't yellow? They're actually black or at least streaked with black and brown. As bananas ripen, the fruit converts starches to sugars which makes them even more sweet and flavourful.
You don't need a fancy mixer either! Simply mash your ripe bananas in a bowl, add your flour, eggs, sugar, chocolate and nuts (if you wish) and mix before pouring your batter into a baking tin.
Berries – Make Some Jam
Jam-making doesn't have to be as labourious as you may think. If your unused berries are looking a bit soggy, you'll be pleased to know that you can make use of them for some very berry goodness. Simply take a single pint of overripe berries, chop or mash the fruit with sugar in a small pot, bring the jam to boiling point and leave it to cool.
If you really want to get your taste buds tingling while you wait, you can even explore online slots such as Jammin Jars 2 online for an extra dose of sweetness!
Homemade jam is incredibly long-lasting and can be stored for up to two years if sealed in an airtight mason jar. Spread on scones, toast or stir into porridge for some extra sweetness.
Pears – Blend into a Smoothie
Do you enjoy a refreshing breakfast in the morning? Smoothies are an easy way to start your day, especially if you don't have much time in the mornings.
Simply whizz up any overripe fruit with a handful of kale, 1 banana, and a small cup of almond milk. Add some honey and ginger to taste and voila! This quick and easy recipe is a great way to introduce your body to green smoothies whilst using up any unused produce in your home.
Peaches – Cobblers
If you want to make the best peach cobbler in town, the key is to use ripe, fresh peaches for the best results! The riper the peaches, the better the cobbler will taste. This ever-popular pie recipe originated in the 1800s and is a popular dessert in southern US states such as Texas.
This dessert is warm, comforting and gently cooked down with butter and spices before being topped with a fluffy, moist scone-like dough. Delicious!
Citrus Fruits – Ice Pops
Whether it's a hot summer's day or you enjoy a frozen treat all year round, these ice pops are sure to go down a treat! Simply blend any of your overripe fruit with plain, natural yoghurt and honey to create a smooth puree.
Pour your mix into ice pop moulds, insert the ice pop sticks and freeze until solid. Simple, easy and delicious.
Conclusion
There's a whole list of delicious recipes out there that you can turn to which will make you (and your stomach) very happy! Whether you're leaning towards a warm peach cobbler this winter or a delicious breakfast smoothie before work, make use of these five delicious ideas the next time you're tempted to throw away any leftover fruit.