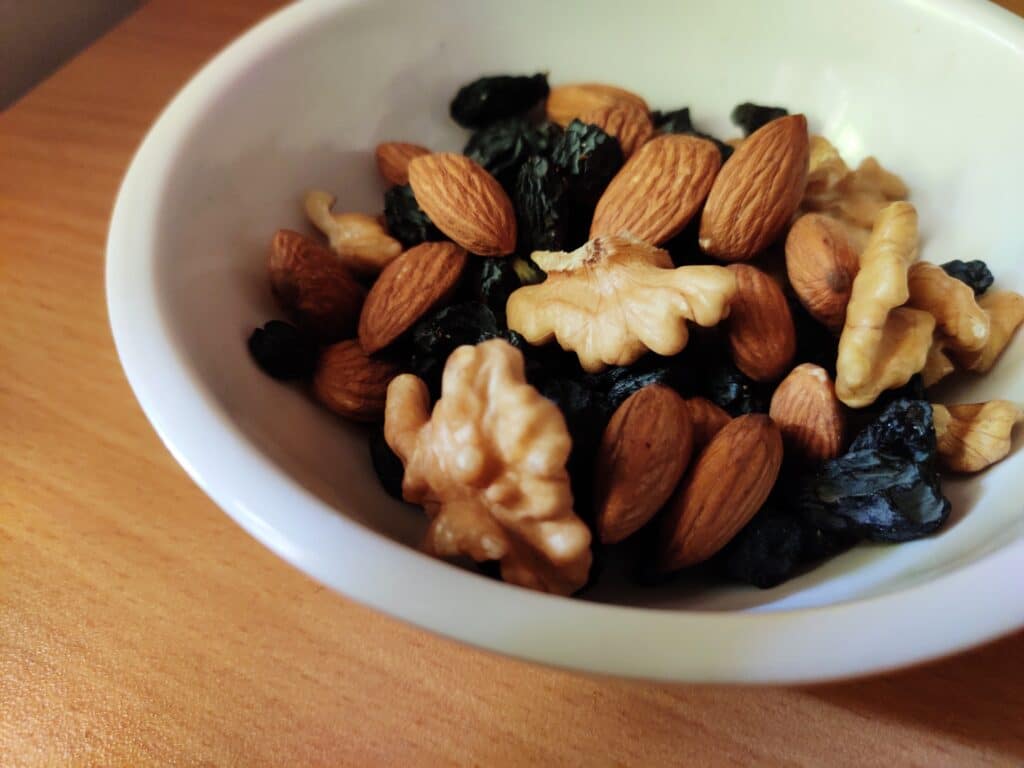 Maintaining a healthy diet can be a challenge in today's fast-paced world, where time is limited and convenience often takes precedence. When we're constantly on the go, it's easy to fall into the trap of reaching for unhealthy snacks that are readily available but offer little in terms of nutrition, especially when besides work we're busy following online casino promotions, watching a favorite show etc.. However, prioritizing our health doesn't have to mean sacrificing taste and convenience. With a little planning, creativity, and a shift in mindset, we can embrace healthy snacking options that not only nourish our bodies but also satisfy our taste buds. In this article, we'll explore a variety of healthy snacking options that are perfect for those busy, on-the-go moments.
1. Fresh Fruits and Vegetables
One of the simplest and most nutritious snacks is fresh fruits and vegetables. They are packed with essential vitamins, minerals, and dietary fiber. Fruits like apples, bananas, grapes, and berries are portable and can be enjoyed as is. Pre-cut and pre-washed vegetables like carrots, cucumbers, and cherry tomatoes are also great options. Consider pairing them with a side of hummus or a homemade yogurt dip for added flavor and protein.
2. Nuts and Seeds
Nuts and seeds are not only delicious but also rich in healthy fats, protein, and fibre. They provide sustained energy and can help keep you feeling full between meals. Almonds, walnuts, cashews, and pumpkin seeds are excellent choices. Opt for unsalted varieties to keep your sodium intake in check. Consider creating your own trail mix by combining different nuts and seeds with dried fruits for added natural sweetness.
3. Greek Yogurt
Greek yogurt is a fantastic source of protein, calcium, and probiotics. It makes for a creamy and satisfying snack option. Choose plain Greek yogurt and add your own flavors, such as fresh berries, sliced almonds, or a drizzle of honey. Greek yogurt can be stored in a small, portable container and enjoyed on the go.
4. Whole Grain Crackers or Rice Cakes
Whole grain crackers or rice cakes offer a satisfying crunch while providing complex carbohydrates and fibre. Look for options that are made with whole grains and minimal additives. Top them with nutrient-rich spreads like nut butter, avocado, or low-fat cheese for a well-rounded snack.
5. Homemade Energy Bars
Commercial energy bars are often loaded with added sugars and preservatives. Instead, try making your own homemade energy bars using nutritious ingredients like oats, nuts, seeds, dried fruits, and a natural sweetener like honey or dates. You can customise the flavors and add-ins to suit your preferences. Prepare a batch in advance, store them in an airtight container, and grab one whenever you need a quick and healthy snack.
6. Hard-Boiled Eggs
Hard-boiled eggs are a convenient and protein-rich snack option and one of my favourites! They are packed with essential nutrients like vitamins A, D, E, and B12, as well as minerals like iron and zinc. Boil a few eggs in advance, peel them, and store them in a container in the refrigerator for a grab-and-go snack. Sprinkle some salt, pepper, or paprika for added flavour.
7. Smoothies
Smoothies are an excellent way to incorporate a variety of fruits, vegetables, and other nutritious ingredients into a single, portable snack. Use a base of unsweetened almond milk, coconut water, or Greek yogurt, and add your favorite fruits, leafy greens, and a scoop of protein powder or chia seeds for an extra boost. Blend everything together and pour it into a travel-friendly bottle or a mason jar for a refreshing and filling snack.
8. Air-Popped Popcorn
Popcorn can be a healthy snack when prepared without excessive butter or salt. Opt for air-popped popcorn or make it at home using a small amount of healthy oil, such as olive oil or coconut oil. Sprinkle some nutritional yeast or spices like cinnamon, cayenne pepper, or garlic powder for added flavor. Popcorn is a satisfying snack that provides fiber and whole grains.
Remember, healthy snacking is all about balance and moderation. While these options are nutritious and delicious, portion control is key. Pack your snacks in appropriate serving sizes to avoid mindless eating and overconsumption.
In conclusion, with a little planning and preparation, healthy snacking on the go is completely achievable. By choosing fresh fruits and vegetables, nuts and seeds, Greek yogurt, whole grain crackers or rice cakes, homemade energy bars, hard-boiled eggs, smoothies, and air-popped popcorn, you can enjoy delicious and nutrient-dense snacks that keep you energized throughout the day. Make healthy snacking a part of your daily routine and feel the positive impact on your overall well-being.