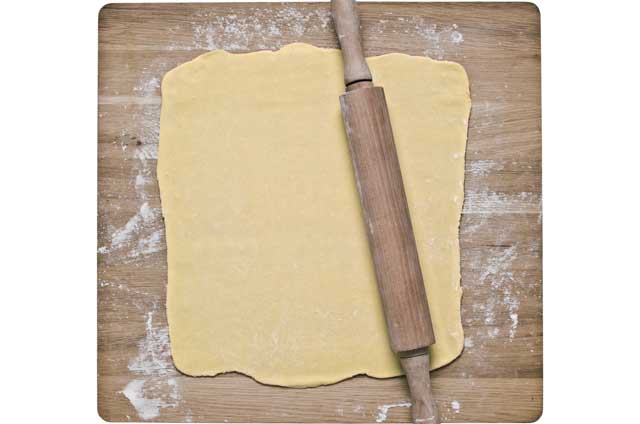 Basic Pastry For All Occasions
Several of the recipes on this website require shortcrust pastry – such as the Goats Cheese Quiche and Lemon Meringue Pie. Making shortcrust pastry is easy and quick but it is useful to know a few basic tips which will ensure that your pastry is the best it can be.
You can make pastry from wholemeal plain flour or from white plain flour, or indeed a mix of the two. This is just personal preference. Wholemeal flour is nutty and has more texture and flavour. I especially like wholemeal flour with vegetable and cheese based quiches.
The key to good pastry is keep everything cool, work quickly and do not 'overwork' the pastry dough. Start by running your hands under sold water to cool them down.
Add the water a little at a time until you get the perfect consistency – smooth but not soggy. How much water you need will vary a little according to the type of flour and the atmosphere
To make enough for a flan or quiche
How To Make Pastry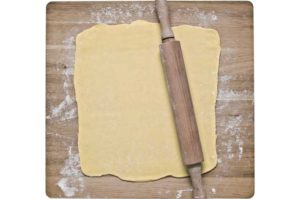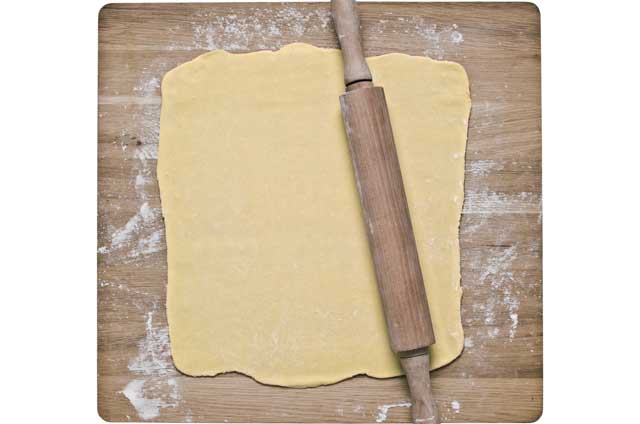 Ingredients
140g /5oz plain flour

(wholemeal or white)

70g / 2 1/2 oz

butter or margarine (cold)

3-4 tablespoons

cold water

pinch

of salt (optional)
Cooking Directions
Sift the flour into a bowl
Add the butter and cut into chunks with a knife
Working quickly and with light fingers, rub the butter into the flour using just your fingertips
Once the mixture is like fine breadcrumbs, with no lumps of butter it is ready for water
The amount of water you need varies with the type of flour and the air temperature, so add the water slowly
Too much water will make the pastry sticky and hard to manage, and will be heavy when baked – too little will make it crumbly and difficult to handle
Sprinkle 2 tablespoons of water in and stir it in with a knife
The pastry will form into bigger lumps
Try to bring the pastry together with your fingertips, adding more water if necessary, but just a drop at a time
Once you can bring the mixture together into one smooth lump, it is ready
Only work the dough enough to bring it all together and then stop
Place it in a polythene bag and let it 'rest' in the fridge for at least 30 minutes. This will make it much easier to roll out
Lightly dust your work surface and the rolling pin with flour
Start by gently pressing the rolling pin down on the pastry
Gently roll out in single forward motions
Every few rolls, turn the pastry one quarter round to roll out evenly
Continue until you have the size and thickness you need for your purpose