Reader's Lentil Recipe
I may have said before that I love getting recipes in from readers. In this case Sue had tried my Lentil Bake recipe . She enjoyed it but wanted to share her own recipe too. I was delighted to receive a recipe that is along the same lines, but with plenty of variation. It's good to get new ideas!
Lentil Bake WIth A Difference
It is quite different as it is made with green lentils, not red and contains mushrooms and is flavoured with rosemary – so it has quite a different texture and taste altogether! It is very easy to make and of course is low cost and nutritious.
Sue Says:-
I have just been given a link to your website and am very much enjoying exploring it. It was suggested I try your delicious lentil bake, and it really is excellent. I have another lentil bake recipe and I honestly don't know where it came from but it works pretty well and is cheap and easy.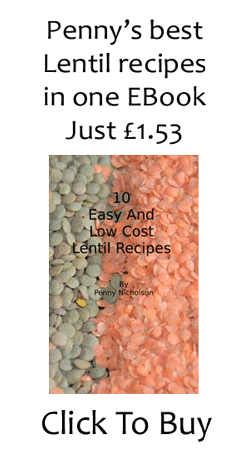 Mushroom and Lentil bake (serves 4)
Sue's Lentil Bake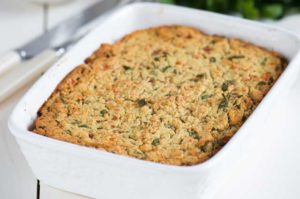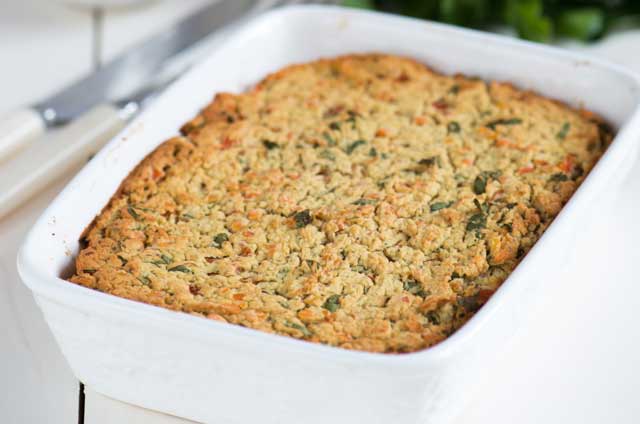 Ingredients
250g / 8oz

green lentils

250g / 8oz

chestnut mushrooms chopped

1

onion finely chopped

1-2

cloves garlic chopped

1 tablespoon

fresh rosemary finely chopped

1 x 400ml can / carton

chopped tomatoes

2 tablespoons

tomato puree

1 heaped tsp

bouillon powder

2 heaped tablespoons

fresh brown breadcrumbs

60g / 2oz

cheese, grated (Use regular, vegetarian or a vegan substitute)
Cooking Directions
Cook the lentils in plenty of boiling water for 20 minutes or until just tender then drain.
Meanwhile soften onion in a large frying pan
When soft, add garlic and rosemary
Stir for a couple of minutes then add mushrooms.
Cook stirring occasionally until most of liquid from the mushrooms has evaporated.
Add tomatoes, puree and bouillon powder
Simmer until liquid is gone, then stir in lentils
Transfer to an ovenproof baking dish
Top with breadcrumbs and cheese
Place under a preheated grill until cheese is melted and bubbling.
Sue comments – The rosemary in this dish is quite a revelation as before I never really knew what to use it for.