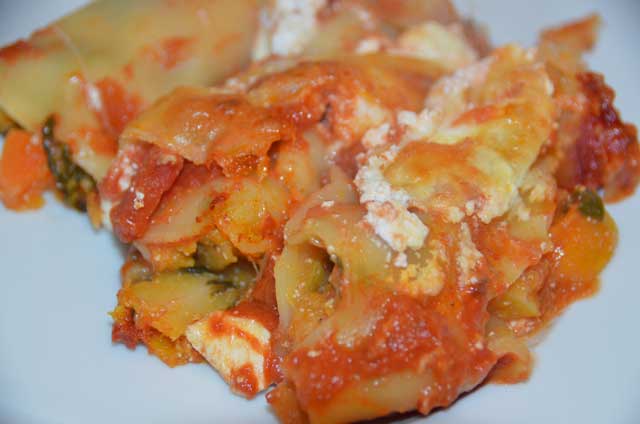 Cannelloni For Supper
I like cannelloni but don't often cook it. There are no fast ways to fill up all those pasta tubes! And if you make a cheese sauce too it can seem like all too much work. But for some reason it is a really delicious dish. The pasta surrounding the filling and then being covered in a cheesy sauce is undoubtedly a lovely combination.
Cannelloni can seem like too much trouble to cook, but this recipe is quite easy and very delicious!
And once it is in the oven – it bakes while you can get on with something else – like relaxing with a glass of wine!
Meal With Friends
Cannelloni is ideal for an informal Saturday night dinner with friends – or the family. Whenever you decide to have it – it is not the best supper when you want to make a meal in a hurry – so lets just call this slow food – but not so slow it is over complicated. This particular recipe avoids any cooking of a cheese sauce since it uses ricotta cheese instead.
So Many Ways To Cook Pasta
It is of course in many ways similar to lasagna and yet it tastes different. Some might ask what is the point of different pasta shapes when it is all made out of the same stuff.
Of course you can fill the pasta tubes with any filling. Use the basic bolognese sauces from these recipes – whether meat or vegetarian and add a cheese sauce.
For this recipe I decided to try something a little different from the other pasta dishes I have made and away from the standard cannelloni recipe. It also means you don't have a cheese sauce to make – but just pour chopped tomatoes tomato and ricotta over the prepared cannelloni.
There is quite a lot of vegetable chopping. I don't know about you but I find slicing and chopping up vegetables is often a pleasant experience – especially if they have come from your garden or a loved local grower! But even if they have come from the supermarket it is still wonderful spending a few minutes with nature's essential produce. After all where would be without it?
I hope you enjoy this recipe. Do drop by and let me know what you think and of any variations you have tried.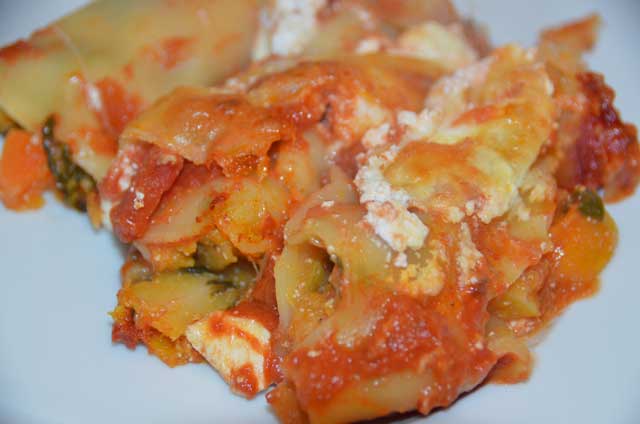 Vegetarian Cannelloni
Ingredients
1

tablespoon

olive oil

1/2

small

butternut squash

1

carrot

1

courgette

3

pieces

frozen spinach

2

x 400g

tins

chopped tomatoes

250

g

ricotta cheese

125

g

mozarella cheese

pinch

nutmeg

12

cannelloni pasta tubes
Instructions
Peel the butternut squash and chop into small pieces

Heat the oil in a large heavy bottomed saucepan

Add the squash and turn down low

Dice the carrot and add to the pan

Dice the courgette and add to the pan

Add a couple of tablespoons of water

Sweat the vegetables until they start to soften

Add 3/4 of 1 tin of chopped tomatoes

Add the pinch of nutmeg

Continue cooking until vegetables are soft - about 30 minutes

Add a bit more water if it becomes too dry

Add the 1/4 tin of tomatoes to the bottom of a baking dish

Pre-heat the oven to 200 degrees C

Using a small spoon, fill each of the pasta tubes with the mix

Place each filled tube in the baking dish

Cover with the ti of tomatoes, spreading evenly

Spread the ricotta cheese over the top

Slice the mozzarella cheese and place over the top

Bake in the oven for about 40 minutes

Serve with a green salad