Honey Cake With Lemon And Ginger
This Honey Cake recipe came from my 1957 Yorkshire W.I cookbook that I love to use. It is full of simple recipes – although sometimes the instructions are a bit sparse! And there are no pictures!
I love looking back through older cookery books. I have already tried Almond Slices from this book.
This Honey Cake is delicious with the addition of lemon and honey. A tea time delight!
Honey
Honey makes wonderful sweetener in this cake and creates a different flavour than just using sugar. I use dup some runny honey that had crystallised. If your honey is too solid to use just immerse the jar in a bowl of very hot water and it will soon thin out and become easily useable.
For spreading on bread I like to use local honeys but for the cake any commercial honey should be just fine.
Adding Lemon and Ginger
The recipe suggested the zest of one lemon and 1/2 teaspoon of ginger powder. I used a whole teaspoon as I do like ginger flavour. Try it is as the recipe and then adjust the lemon and ginger quantities when you make it in the future according to your taste.
I used the zest of a quite large lemon. If you can get unwaxed lemons – they are best. If not – give the lemon a good scrub before using a fine grater to get the rind off. Try to use the lemon in something else (Lemon Mousse perhaps!) in the next day or too – or alternatively freeze the juice for use later on.
Loaf Tin
I baked this cake in a 2lb loaf tin. You could use a round cake tin but it will probably cook a little quicker so check the cake sooner than 1 hour.
The cake is quite soft so do allow it to cool before turning it out of the tin – and even then go gently.
Honey Cake Recipe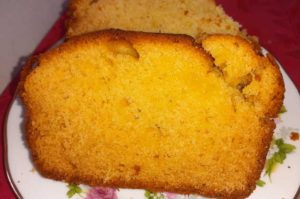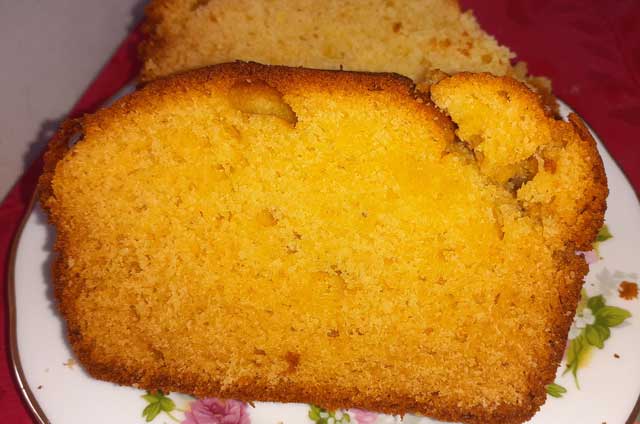 Ingredients
150g / 5oz

butter, softened

70g / 2.5oz

caster sugar

100g / 3oz

honey

225g / 8oz

self-raising flour

2

eggs

4

tablespoons milk

1 teaspoon

ground ginger

1

lemon zest
Cooking Directions
Preheat the oven to 165 degrees C
Grease a 2lb loaf tin
Cream the butter, sugar and honey
Beat in the eggs
Sieve the flour into the mixture
Add the lemon zest and ginger and milk
Mix well and turn into the prepared loaf tin
Bake in the oven for about an hour
Check with a skewer to see if it comes out clean. If it does not return to the oven for 3-4 minutes and try again
Allow to cool before turning out of the tin
Carefully transfer to a cooling rack
Once cool, keep in an air tight container