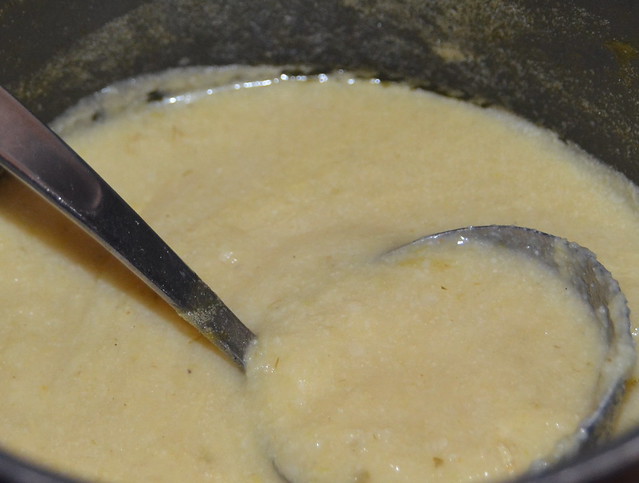 Cauliflowers are full of nutrients, including vitamin C and antioxidants so are well worth making the most of – and there is so much more to them than Cauliflower Cheese! Most people love cauliflower cheese, of course, including me, but it is fun to try lots of different recipes.
Cauliflower Soup
Cauliflower soup is so easy as the cauliflower cooks quickly and you can choose to puree it to a smooth soup or have a more textured soup. You can even use some of the tougher stalk bits that you wouldn't serve as a vegetable.
This recipe is made with leeks and also has a spoonful of mustard. Mustard does go very well with cauliflower and is a good addition to cauliflower cheese too. You can add a swirl of cream too if liked.
Healthy Cauliflower
Low calorie, low fat and high in fibre this soup is a great way to get lots of nutrients as well as being warming and tasty. Sprinkle some blue cheese on for a bit of extra flavour. Make a large batch and heat some up to put in your thermos flask to take to work. when you get to lunch time and open it up, you will be so glad you did!
When in season cauliflowers are low cost at around £1 for one. With the addition of leek and celery this soup costs no more than £1.60 for four people. So much lower cost than any bought soup and tastier!
Quick To Make For A Warming Lunch
It is ready in just 20 minutes and can be kept in the fridge for 2-3 days to be reheated when required. I like to cook a batch of soup at a time and have a fridge with two or 3 soups available. It also helps to ensure you get your 5 servings of fruit and vegetables a day. It means there is always and emergency, nutritious lucng there which may help to keep you away from more unhealthy temptations.
On a cold day it certainly warms you up and sets you up for the afternoon. Or prepare in advance to have as a starter at a dinner party.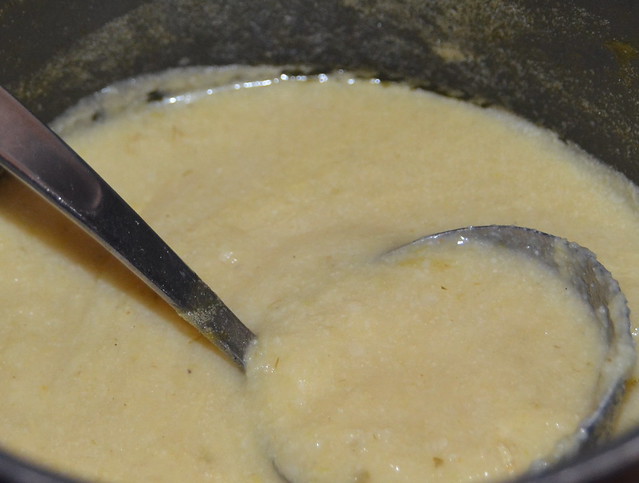 Cauliflower And Leek Soup
Ingredients
1

tablespoon

groundnut oil

1

medium to large leek

sliced

1

stick of celery

1

small or 1/2 large cauliflower

broken into florets

1

litre

vegetables stock

1

teaspoon

English mustard

Black Pepper season to taste

30

g

blue cheese

optional
Instructions
Heat the oil in a large saucepan

Add the leek and fry for a few minutes until soft

Add the celery and stir

Add the cauliflower

Stir for a few moments

Add the stock

Bring back to the boil and turn down to simmer

Add the mustard and black pepper

Simmer until soft - about 15 minutes

Process in a liquidiser to the desired texture

Serve hot with a sprinkling of blue cheese if desired and some crusty bread