Grandma's Recipe Book
Every now and then I dip into my Grandmother's book of handwritten recipes. My Grandmother has not been of this earth for some many years now but something of her lived on in her recipe book. I was so excited when it came into my possession. It is wonderful to cook recipes from its pages and it takes me back to tea times in front of the fire at her house.
A spice loaf recipe from an ordinary woman and plain cook, my Grandma, who was very, very special
Food, like smells, are very evocative of time and place. My Grandmother used to create a tea that usually included several cakes and a fruity spice loaf would often be included. My Grandma was what might be termed 'a plain cook'. Certainly unpretentious and nothing too fancy.
It is a privilege to be able to use the recipes that she cooked. It feels very special to take the recipes written down long ago (long before the internet and the age of blogs!), try them out and add them to my website, usually with a few small changes.
Easter Spice Loaf
This recipe is actually headed up Easter Spice Loaf. Most Easter spice loaf recipes are a yeast based fruit bread so I am guessing that this was an easier approximation to it.
I originally found the recipe at Easter time 2011 and when I opened the book to consider what recipe I would cook, it seemed the most appropriate – as well as sounding delicious.
Fruit Cake
You can use whatever dried fruit you have for this recipe. I have used sultanas, currents and a handful of raisins. Use all one fruit if you like or use from a bag of mixed dried fruit. The recipe advises nutmeg and cinnamon but you can vary this perhaps using mixed spice or ginger.
Enjoy with a cup of tea or pop it in your lunch box for a real treat.
More Cake Recipes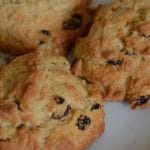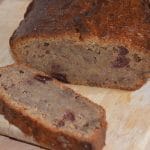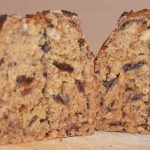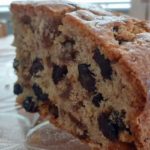 Spice Fruit Loaf Recipe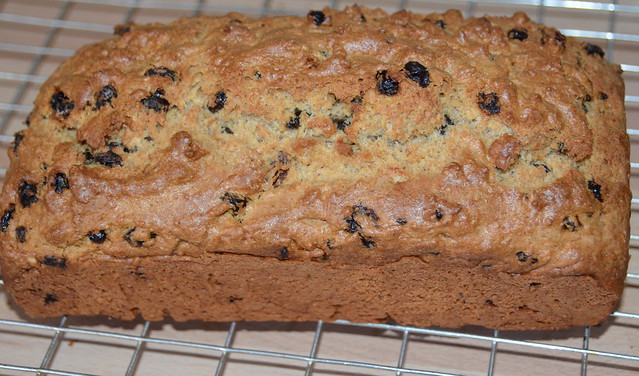 Ingredients
250g / 8oz

self-raising flour

1/4 teaspoon

salt

90g / 3oz

butter or margarine

1 teaspoon

cinnamon (adjust to taste)

1 teaspoon

nutmeg

125g / 4ozs

dried mixed fruit

90g / 3oz

soft brown sugar

2

eggs, beaten

4 tablespoons

milk
Cooking Directions
Pre-heat oven to 160 degrees C
Sift the flour and salt into a mixing bowl
Rub the butter into the flour until it resembles breadcrumbs
Add spices, fruits and sugar
Beat the eggs with the milk
Stir the eggs and milk into the mixture
The mixture should just drop off the spoon when tapped firmly against the bowl
If it does not, add a drop more milk
Place into a greased loaf tin
Bake for about 75 minutes
Check if done by seeing if a sharp knife or skewer comes out clean
Turn out onto a wire rack and allow to cool
Slice and enjoy!