Banana Date And Walnut Cake
Banana cake is wonderful and a great way to use up any over ripe bananas that no one wants to eat. However this Banana date and walnut cake is definitely the luxury end of banana cake! It is a great sweet treat for a packed lunch or for teatime with friends.
This all in one banana cake certainly tastes quite luxurious! Delicious eaten when still warm. Perfect as a treat in your packed lunch!
If you are looking for just a basic cake then try Banana Loaf recipe
Banana All In One Cake
This Banana Cake Recipes is really easy. It is an all in one cake where you just put all the ingredients into a bowl (except the date and walnuts) and mix them together. Incredibly easy if you have a food processor, but pretty easy to do by hand with a wooden spoon too! Just stir in the date and walnuts at the end.
It is a cake with plenty of nutrition. I made it with wholemeal self-raising flour. This makes it robust, and of course adds fibre. It is a very moist cake too from the bananas. It is sweetened with sugar and with honey.
Local Honey
I used honey in the cake for flavour. Although honey may be marginally better for you, another real advantage of it to me is that if you buy local honey you are using a local product and supporting the local economy.
There are many influences in us making the food choices that we do and for me local and ethical are part of that decision too.
More Cake Recipes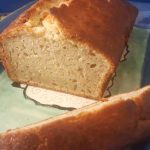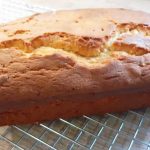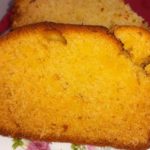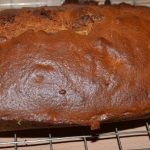 Banana Date And Walnut Cake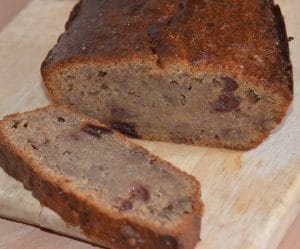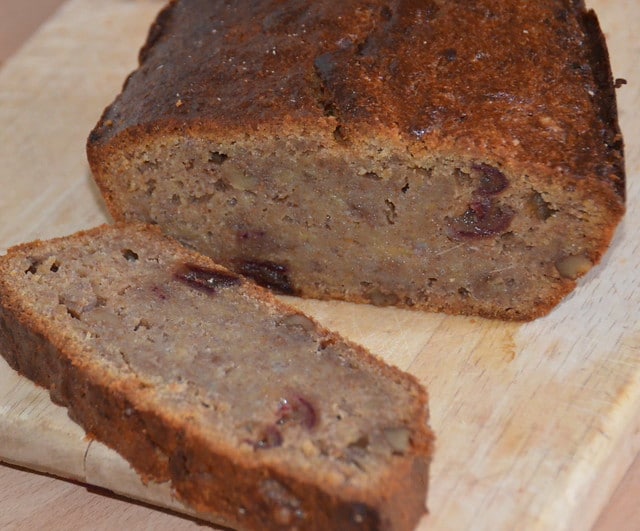 Ingredients
200g / 7oz

self raising flour (wholemeal if you like)

150g / 5oz

butter, softened

80g / 3oz

soft brown sugar

2 tablespoons

runny honey

2

eggs

3 very ripe

bananas

80g / 2.5oz

chopped dates

40g

chopped walnuts
Cooking Directions
Mash the bananas to a pulp with a fork
Preheat the oven to 160 degrees C
Grease a 2lb loaf tin
Take a large mixing bowl and put in all the ingredients except the dates and walnuts
Mix until thoroughly combined
Stir in the dates and walnuts
Place the cake mix in the loaf tin
Bake in the oven for about 70 minutes
Check to see if done by placing a sharp knife in the middle. If it comes out clean, it is done, otherwise give it a few minutes and try again
Allow to cool in the tin for a few minutes before transferring to a wire rack to cool
Delicious while still warm!