Apple Snow – Dessert of the 70s?
In my quest for recipes to help to use up the glut of apples collected on my Harvest Walk recently, I could hardly leave out Apple Snow. The very name takes me back to the 1970s as it was a pudding I had regularly, when in my teens. I was not sure if that was a general thing or just our family. If anyone else had Apple Snow in the 1970s I would love to hear from them. As soon as anyone says 'Apple Snow' I think of David Bowie, Marc Bolan and platform shoes!
Apple Snow makes me think of flares and the sounds of the 70s – but I still love it and think it is an easy and fun apple dessert
However, I will say that the Apple Snow I had then, and this recipe, are different in one respect – the amount of sugar. I remember it being a very sugary affair, whereas this one is much more 'appley' and creamy. I suspect we were a bit more liberal with the sugar in those days.
An Elizabethan Apple Recipe
I have read that Apple snow is an Elizabethan recipe and it may be an adaptation of Snow Cream. It certainly wouldn't have been made with Bramley Apples since they have only been around for 200 years.
Apple Snow is made up of cooked, pureed apples mixed in with whipped cream and egg whites and sweetened to taste. You can adjust the amount of cream according to your taste. I actually think it is best to be fairly light on the cream as that allows the texture of the whipped egg whites to come through. The grated zest and juice of a lemon adds to the flavour.
An Easy Apple Dessert
This is an easy to make dessert recipe to have if you are throwing a dinner party, especially as you can make it ahead of time. Being light, fruity and creamy, it is quite impressive and yet not too filling or heavy. To make it more presentable, it can be served in individual dessert dishes – or nice large wine glasses – perhaps with a macaroon or biscotti type biscuit.
When I cook the apples, I like there still to be a little firmness to the apple so you get small, whole pieces in the Apple Snow. If you prefer, you can puree the apples to a paste, if you want a completely smooth and fluffy dessert.
Either way it is important to ensure that the apples are completely cold when you stir in the cream and egg whites, so do cook them well in advance. You will also need to allow at least 30 minutes chilling time in the fridge once you have made the Apple Snow, before you wish to eat it.
If you want to keep the calories and fat content low, leave out the cream altogether or just add a small amount. A pinch of cinnamon gives it a nice spicy flavour too. As with most recipes, don't be afraid to experiment to suit your own taste and what you have in your cupboards.
More Apple Dessert Recipes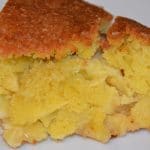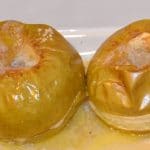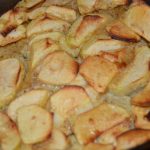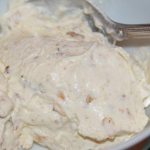 Cooking Notes
Retro recipe best served in Sundae glasses
Apple Snow Recipe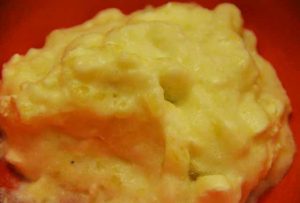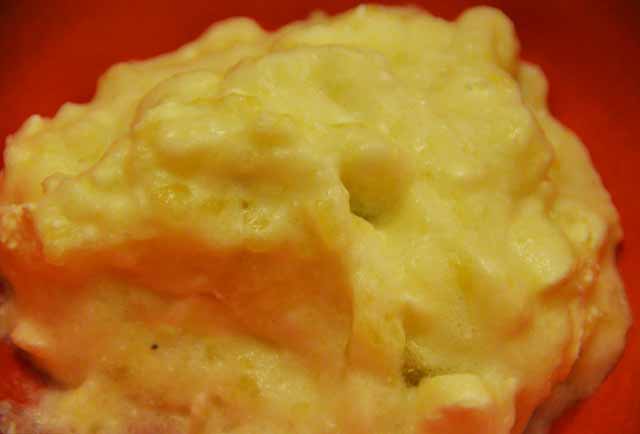 To serve 4
Ingredients
500g / 1lb

cooking apples

2-3 tablespoons

water

1 lemon

juice and zest

60g / 2.5 oz

sugar

2

egg whites

25g /1oz

sugar

80ml

double cream (optional)
Cooking Directions
Peel and core the apples and chop into small pieces
Place in a saucepan with the water and lemon zest and juice
Add the sugar
Cook on a medium heat until soft and to the texture you like
Remove from heat and allow to cool completely
Separate the eggs, retaining the egg whites
Whisk the egg whites until stiff
Add in the sugar and whisk some more
Whip the cream in a separate bowl, if using
Fold the cream into the apple puree
Fold the egg whites into the apple puree
If serving in separate bowls, divide into bowls now
Place in the fridge for at least 30 minutes before serving