Marmalade Cake
I am not sure I knew that Marmalade Cake was a recognised cake bake until I was browsing my Grandmother's handwritten recipe book for ideas. And I came across a Marmalade Cake recipe.
Running a B&B means we always have plenty of marmalade in stock – and in this current time of Lockdown it is not getting eaten – so it seemed the perfect recipe to try out!
Marmalade Cake is a simple cake recipe made gorgeous by the addition of orange marmalade. A delightful home baked cake!
My Grandmother's Recipe Book
If you have been to my website before you may know that several of the cake recipes come from my Grandmother's handwritten recipe book – such as Date And Walnut Cake. She was born in 1901 – the daughter of a blacksmith and one of 5 siblings. She knew a lot about simple cooking that was always delicious. And I remember her cakes as a child. It is there a delight to bake her cakes now from recipes that were written down by her. A real connection to the past.
A Gentle, Soft Cake
This cake has the usual ingredients of butter, eggs, self-raising flour and sugar but because of the marmalade and milk has a very soft texture. The recipe recommends bake time of 90 minutes but I thought that was too long. I gave it just over an hour at a slightly lower temperature than suggested. My oven is a fan oven and my Grandma's would not have been.
It is quite a soft cake even when it is baked and cooled so handle gentle while it cools. Leave in the tin until it is almost cool before removing onto a wire rack.
Store in an airtight container.
Which Marmalade?
I don't think it really matters what type of Marmalade you use – probably your favourite is best. so whether it is thin cut, thick cut or however you like it. I am sure Lemon or Lime Marmalade would be good too! And especially good if home made!
More Cake Recipes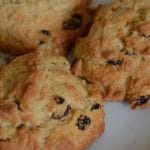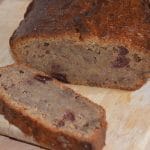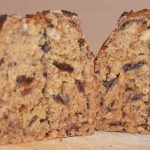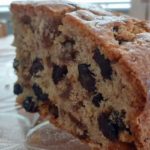 Marmalade Cake Recipe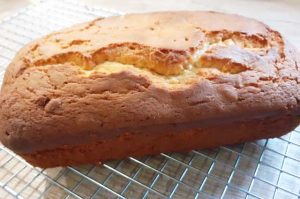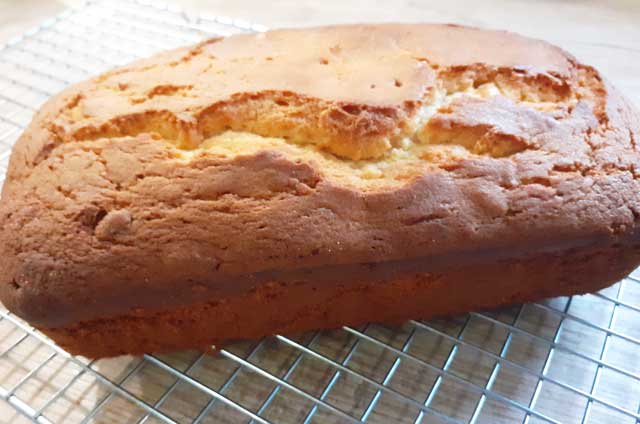 Ingredients
225g / 8oz

self raising flour

125g / 4oz

sugar

125g / 4oz

butter, softened

125g / 4oz

Marmalade

2

eggs, beaten

4 tablespoons

milk
Cooking Directions
Preheat the oven to 160 degrees C
Grease a 2lb loaf tin
In a large bowl cream together the butter and sugar
Stir in the marmalade
Stir in the flour and beaten eggs and milk a little at a time.
Mix until thoroughly combined to a soft mixture
Put into the greased tin
Bake in the oven for about an hour
Check to see if done by placing a sharp knife in the middle. If it comes out clean, it is done, otherwise give it a few minutes and try again
Allow to cool in the tin for a few minutes before transferring to a wire rack to cool