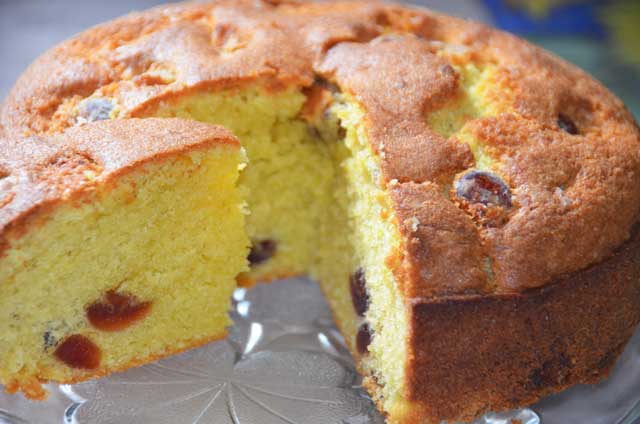 Cherry Cake
Ah the joy of cherry cake! There has always been cherry cake in my life! I can remember my Mum making it when I was a child – with red juicy glacé cherries which are a delight to bite into. As you slice the cake it is always a surprise to see how many cherries you have in your piece!
Cherry Cake is a traditional and unpretentious cake that has been popular throughout the decades and is still loved today!
And I think it is still a cake that is very popular today – often available in supermarkets – but so much better home cooked!
Even Cherrie
The key to a good cherry cake are evenly distributed cherry pieces! It is always a challenge and there are a few tricks to help you achieve this – or at least prevent them all slipping to the bottom! So here is the advice that helps you reach this sometime elusive achievement!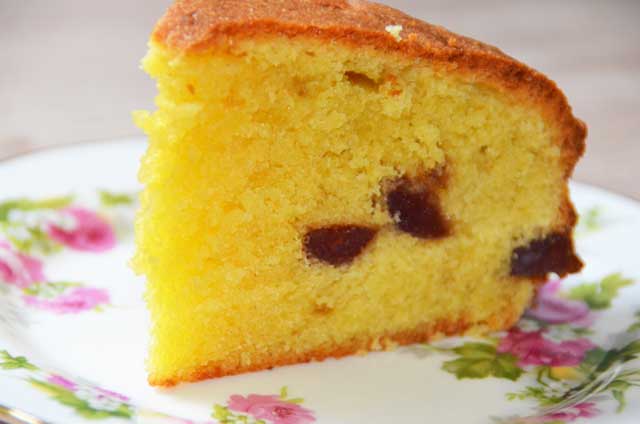 Chop the cherries into thirds or quarters. It is a balance between having big bites of cherries in your cake and even distribution. If you are like me you don't want the cherries too small so err on the side of larger cherries
Was the cherries to remove any sticky juice. Usually the cherries are coated with some sticky juice. Washing this off by putting the cherries in a sieve helps to stop them sliding in the cake
Coat the cherries in a couple of tablespoons of flour before adding to the mix
Reserving some cherries to poke in at the top once you have put the cake mix in the cake tin
But it is also important to not worry about it too much – and if your cherries sink you have the choice of deciding when to eat the cherry filled bits – will you leave them until last!
Cherry Cake With Almond Flour
More Cake Recipes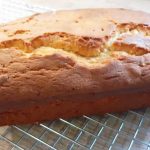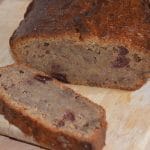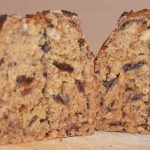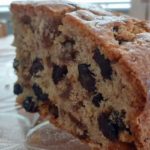 Cherry Cake Recipe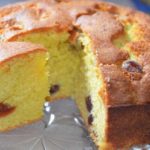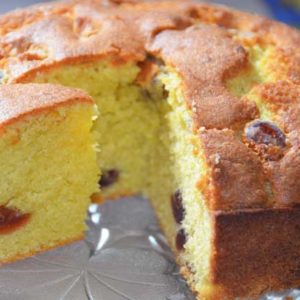 Ingredients
200g / 7oz

cherries, chopped into thirds or quarters

175g / 6oz

sugar

175g / 6oz

butter, softened

3

large eggs, beaten

175g / 6oz

self raising flour

75g / 2.5oz

almond flour

1 tablespoon

milk
Cooking Directions
Preheat the oven to 170 degrees C
Grease a round deep 8″/18cm cake tin
In a separate bowl, coat the cherries in 2 tablespoons of the flour
In a large bowl cream together the butter and sugar
Beat in the eggs one at a time
Stir in the flour and ground almonds and milk
Mix until thoroughly combined to a soft mixture
Gently stir in most of the cherries
Put into the greased tin
Push in the few remaining cherry pieces into the top of the mix evenly over the cake
Bake in the oven for 40-50 minutes
Check to see if done by placing a sharp knife in the middle. If it comes out clean, it is done, otherwise give it a few minutes and try again
Allow to cool in the tin for a few minutes before transferring to a wire rack to cool