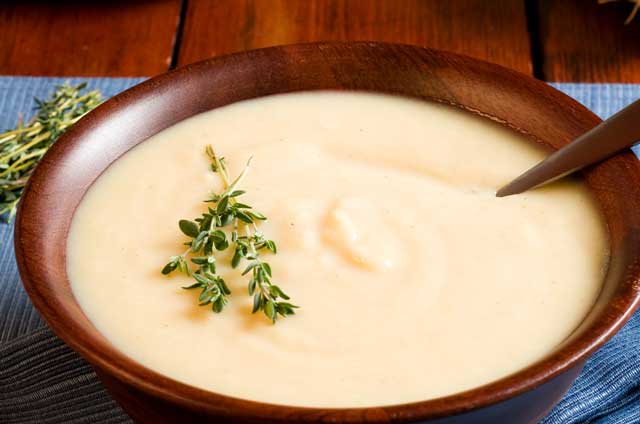 Time For Soup – Apple And Parsnip
Aren't there times when you just love the colder months? A soup such as apple and parsnip soup holds all the tastes of Autumn. With the harvest of lots of lovely fruit and vegetables and the prospect of making warming stews, soups and puddings to counter the distinct chill in the air, aren't you glad it's not sunshine and salads all year round?
There is so much opportunity to mix flavours and seasonings to make delicious meals. And it's difficult to go wrong if you mix flavours that you love. As in this wonderful Apple and Parsnip Soup. Use up your vegetables, try out new combinations. Warm yourself up from the inside!
One of the delights of cooler months is using the seasonal produce in lots of interesting ways. Make warming soups, such as Apple and Parsnip Soup
Abundant Apples
When apples are particularly abundant, the obvious apple recipes are Apple Crumble and Baked Apples. But it's fun to experiment with some savoury recipes. It also adds variety for those who are working on using up a glut of apples. Cauliflower and Apple Soup has been particularly popular. I decided to try it because I love cauliflower and think the flavour of apple can add a tangy sweetness to a good recipe.
Using seasonal produce and making delicious soups, made me remember an old favourite I have not cooked in a while – Apple And Parsnip Soup. The smooth creamy texture and distinctive flavour of the parsnip is delightfully lightened by the tang of the apple. Apples are plentiful and parsnips are coming into season so you can buy local and enjoy the seasonal autumnal flavours. Bramley apples are good but do not hesitate to use any other apple varieties that are available. Seek out apples at your local green grocer. Or even look out for boxes on the road side where people have put out there surplus to be given away!
Parsnips, A Traditional British Vegetable
Unlike the Bramley apple , parsnips have been cultivated and eaten for thousands of years. Parsnips have been referred to in writings by the Romans and have been a staple of the British diet ever since. Liked for its mellow, sweet flavour, it is said the best ones are picked after the first frost of the winter.
This Apple and Parsnip soup has a really interesting flavour and like all the recipes on this website, is very easy to make and low cost. Ideally you will need a blender to make the soup smooth. But you can push it through a sieve or mash it, depending on the texture you prefer. Prepare it in advance to be ready on your return from a country autumnal walk, or as starter to a seasonal autumn dinner party!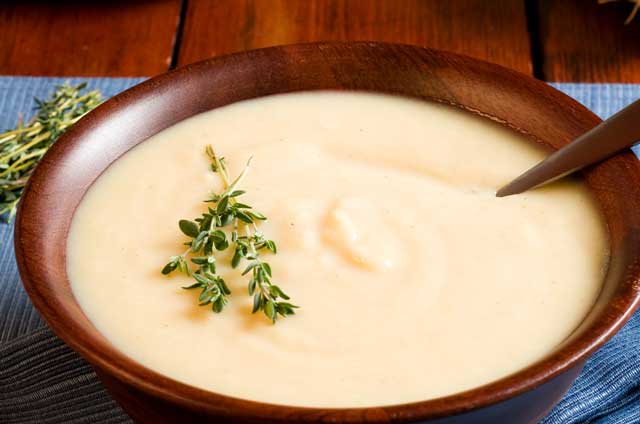 Apple And Parsnip Soup
Ingredients
2

tablespoons

olive oil

1

onion

peeled and chopped

2

large parsnips

peeled and chopped

1

large cooking apple

peeled and chopped

500

ml

vegetable stock

500

ml

milk

1

teaspoon

thyme or

dried mixed herbs

4

tablespoons

single cream

optional
Instructions
Heat the oil in a large saucepan

Cook the onion for 5 minutes until soft

Add the parsnip and apple

Add the stock and herbs

Bring to the boil and simmer for 30 minutes

Add the milk

Process in a liquidiser

Return to the saucepan to reheat

Serve into bowls and add a swirl of cream if desired