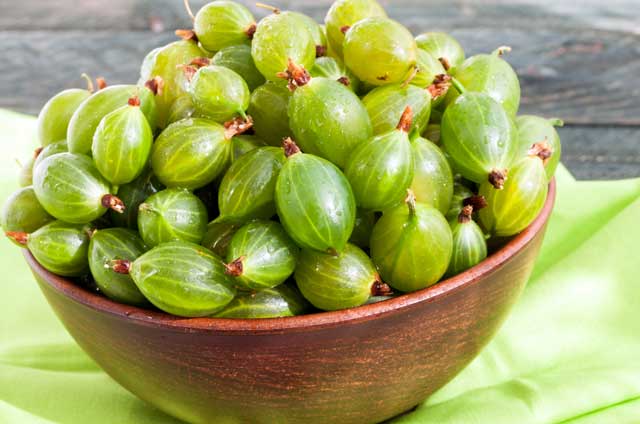 Gooseberries
In amongst all the summer berries such as raspberries and strawberries it is easy to forget about the humble gooseberry. And yet it is so different with its tart flavour and green colour – it make a contrasting change from the abundant summer berries.
When summer fruits are in abundance Gooseberries are a berry fruit with a difference with its tart flavour and wonderful colour
Gooseberries first appear in the shops in mid-June and will be there for just a few weeks, so make the most of it! Sometimes you can get frozen gooseberries too. Lovely to have in your freezer for an out of season gooseberry dessert!
Too tart to be eaten raw, gooseberries are best stewed with a little sugar. How much will depend on your taste and the particular gooseberries you are cooking. It is a shame to mask the tart flavour with too much sugar, though!
How To Stew Gooseberries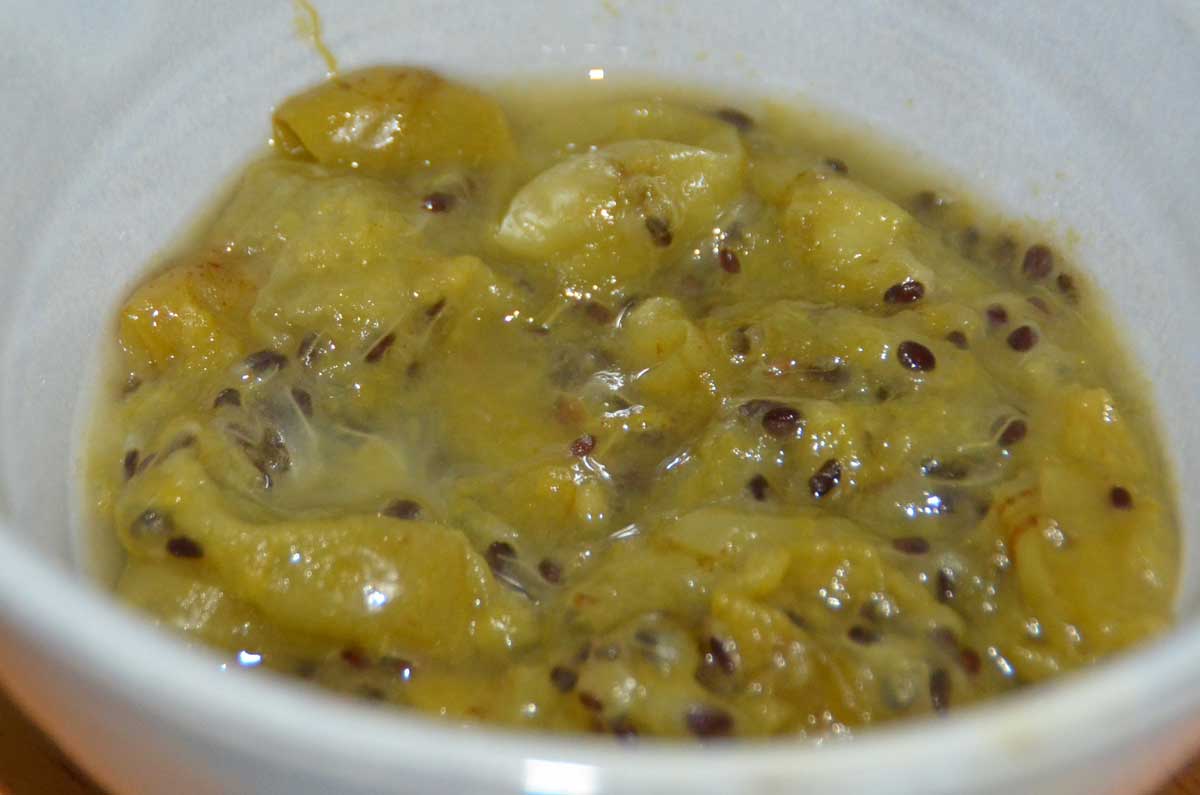 In order to prepare your gooseberries you need to top and tail each one. This is a quick procedure if you have a sharp knife or even some sharp scissors – and is one of those therapeutic repetitive tasks – like podding peas or kneading bread!
Use a good, robust pan for stewing gooseberries, and keep the heat low for a gentle simmer so not to burn the fruit. They are ready when they are soft and just beginning to burst. The amount of water in the recipe seems very little, but don't worry because it really is sufficient because as the gooseberries cook, they release juice. Don't be tempted to add more or you will get a watery result!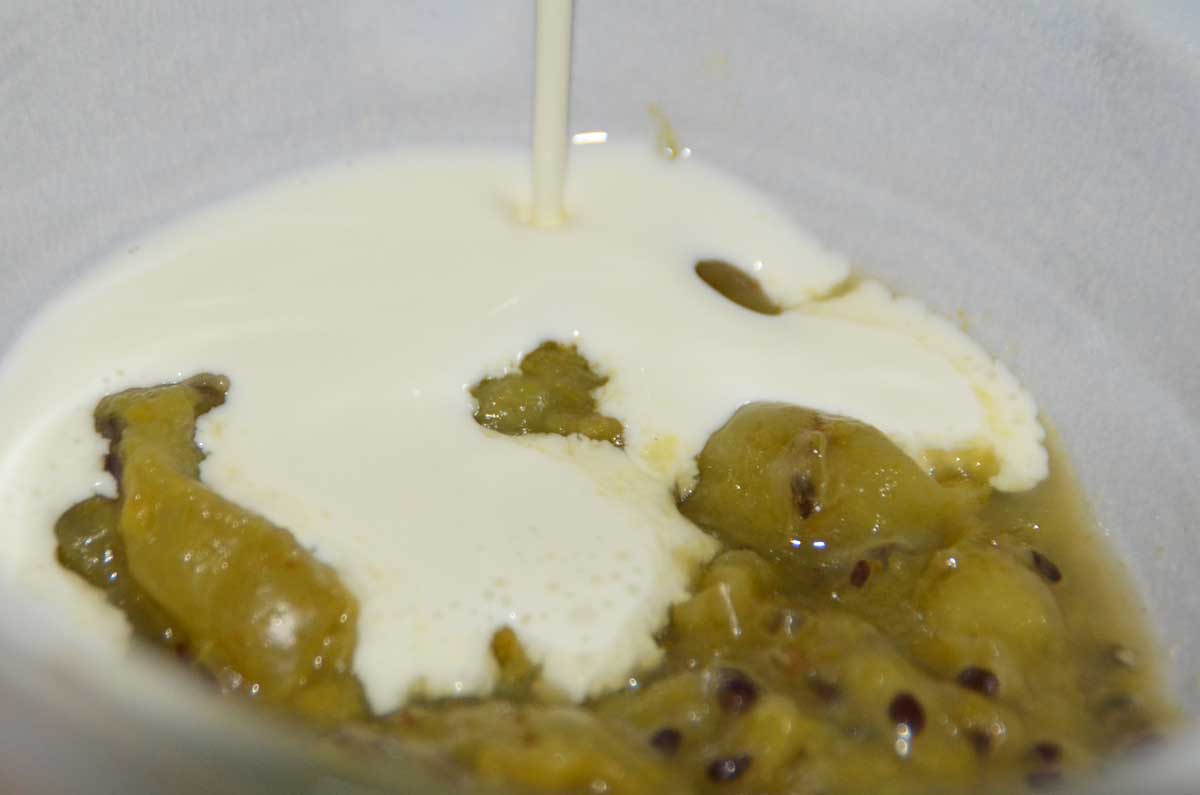 Once you know how to stew gooseberries, you have the basis for other recipes such as Gooseberry Fool and Gooseberry Crumble or Gooseberry Ice Cream as this forms the basis for these delicious gooseberry desserts. There are many ways to cook a gooseberry!
Stewed gooseberries can simply be eaten hot or cold with cream, ice cream, custard or creme fraiche.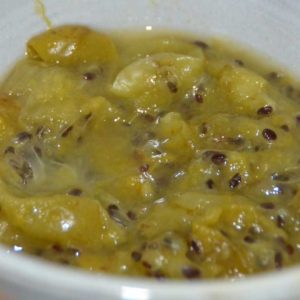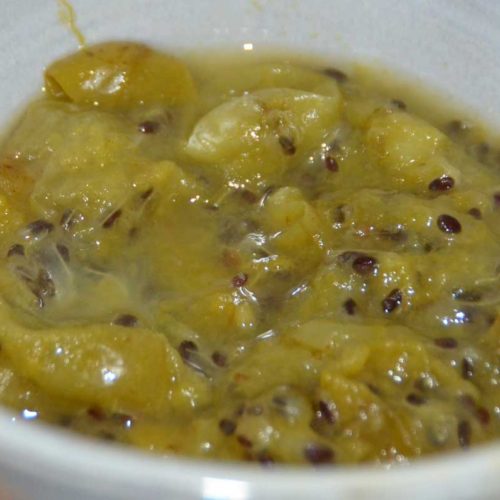 Gooseberry Stew Recipe
Easy, delicious Gooseberry Dessert
Ingredients
450

g

gooseberries

2

tablespoons

water

3-4

tablespoons

sugar
Instructions
Top and tail the gooseberries

Put the gooseberries, sugar and water in a pan

Bring to the boil and simmer gently for 10-15 minutes

When the fruit is soft, serve
Notes
If you can't get fresh gooseberries, use frozen
More Gooseberry Recipes