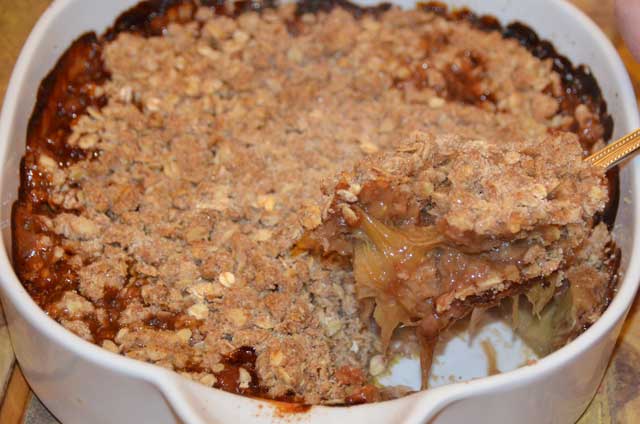 Crumble Recipe Made With Spring Rhubarb
If you love rhubarb, you'll love it when Spring arrives and field grown rhubarb is available. Then it's either time for some rhubarb crumble – or rhubarb ice cream! Rhubarb grown in the winter months is usually 'forced' rhubarb.
Have you ever hear of the Yorkshire Triangle? It's the area where most winter grown rhubarb comes from and you can find out more about it here
Spring rhubarb means rhubarb crumble or rhubarb ice cream – depending on the weather! This rhubarb crumble dessert recipe reminds me of my childhood every time
Rhubarb is an ancient plant, use in ancient Chinese medicine, it is not until the last couple of centuries that it has been eaten in England. It was not until sugar became widely available that it really became palatable. I say plant because it has often had an identity crisis, unsure whether it is a fruit or a vegetable. In the US it was officially designated a fruit in 1947. In the UK it is just known as – well – rhubarb.
Rhubarb is quite easy to grow in your garden. The pink/red stalks and the huge (but poisonous) leaves can look quite attractive. Having stewed rhubarb from the garden is a memory of childhood and I love stewed rhubarb with custard and rhubarb crumble. The colour of the stems vary from very light to a deep pink but the difference in colour doesn't really denote any difference in flavour
Easy Rhubarb Dessert
Rhubarb makes an easy pudding when just stewed in a little water and served with custard. However with very little extra effort a rhubarb crumble can be made making a full on, filling and warming dessert. Great for Sunday dinner and appreciated at any dinner party!
Rhubarb can be frozen, either raw or stewed. To freeze raw, just cut into pieces, about one inch long, wash, drain and dry and place in a freezer bag. Alternatively stew and freeze in suitable sized batches for a quick dessert or for future crumbles.
People often put ginger with rhubarb and although I like ginger, I actually like the taste of rhubarb on its own. The amount of sugar you will need will depend on your taste and the tartness of the rhubarb. If you are having the rhubarb with crumble and/or custard, there will be sugar in those too. I think it is nice to have the rhubarb a little tart.
Crumble Topping With Oats
If you are making crumble – there are variations in a crumble topping. Use margarine or butter – but butter gives a better flavour (in my opinion). I use wholemeal flour and oats but you can just use all plain flour. The oats add some different texture to the crumble and a good addition to the wheat flour
More Recipes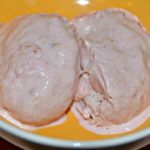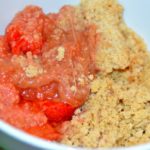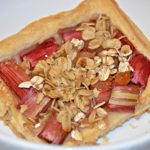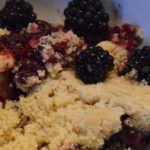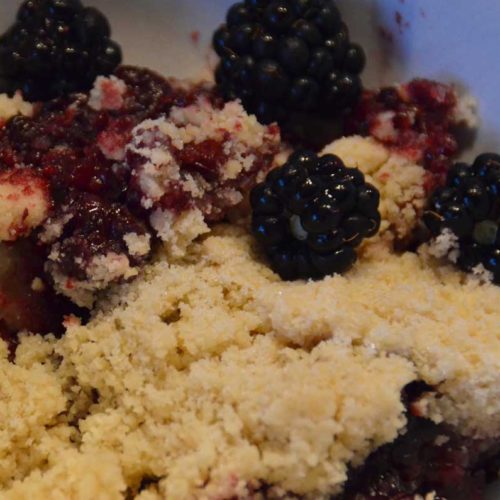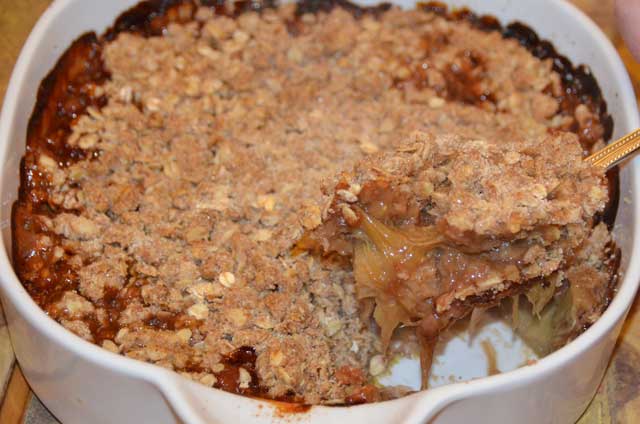 Rhubarb Crumble With Oats Recipe
A variation on a traditional rhubarb pudding
Ingredients
1

kg

rhubarb stalks

sliced into chunks

125

g

sugar

2-3

tablespoons

water

125

g

plain wholemeal flour

125

g

rolled oats

110

g

butter or margarine

50

g

sugar
Instructions
Cook the Rhubarb
Place the rhubarb, sugar and water in a large, heavy bottomed saucepan

On a medium to high hob, heat up and simmer gently

The rhubarb will gradually soften

Add a little more water if necessary but do not be tempted to add too much or the rhubarb will be too liquid
Make the Crumble
Pre-heat the oven to 180 degrees C

Place the flour and oats in a bowl and mix well

Using your fingertips, rub the butter into the flour and oats mix

Add the sugar and stir thoroughly

Place the rhubarb stew in the bottom of a casserole or baking dish

Spoon the crumble mixture evenly over the top

Bake in the oven for about 40 minutes

Allow to cool for 5 minutes before serving