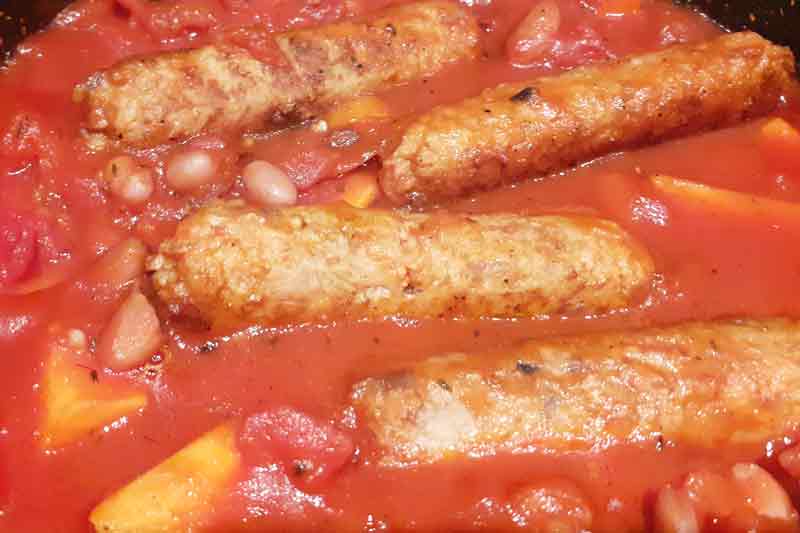 Sausages And Beans
Sausage and beans is a very comforting meal. And a cassoulet is really a sophisticated way of cooking them in one pot. Traditional cassoulet also contains chicken and may be some gammon. This is a simplified cassoulet made from sausages, beans and vegetables and is very delicious and easy to make.
Comforting, nourishing and delicious, sausage cassoulet is easy to make and a real winter warmer. It is very economical too. Great to share with friends
I used mixed beans and chickpeas as the beans but you can use what you have or whatever you prefer.